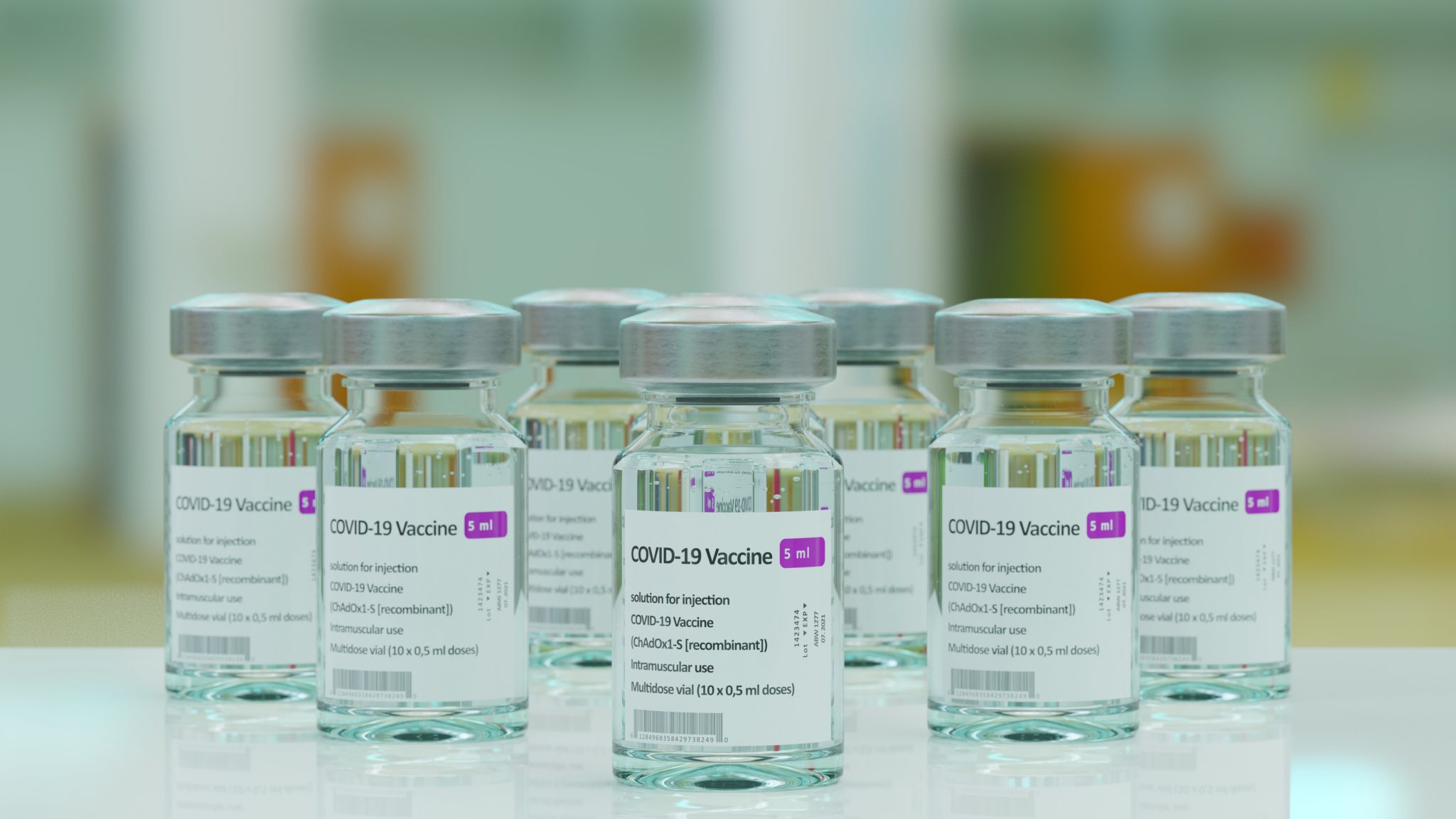 Scott Adams' Vax Prediction
It's been a fun timeline so far: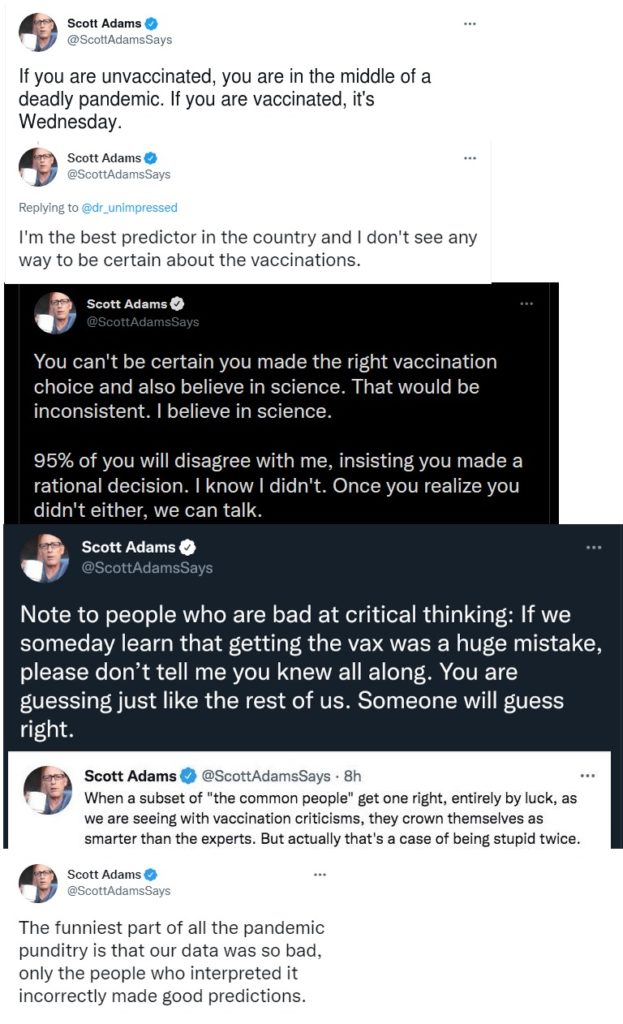 I like Scott Adams and much of his work. But his initial, and continuing, discourse surrounding the vax has been interesting, to say the least. At this point, he just continues to double-down.

Adams is acting like no one had any idea and we were all guessing about taking the vax or not. But this is simply untrue. Most of us knew covid was not a "deadly pandemic" by mid-summer of the year of onset.
This was long before Operation Warpspeed even had a chance to make the vax, much less make it available or required for everyone.
To take the vax when compared with the relatively low risk from covid is not a "guess", it is an obvious risk-reward, cost benefit analysis.

There were also many other "guesses" that we unvaxxed all supposedly choose correctly. How fortunate.

The first being that the shot was completely experimental and not tested using the normal timeline, which is usually at least seven years. mRNA had never been used like this before in all of our history.
If something is experimental, it's usually better to let some guinea pigs test it first, before you take it. A rushed review by Big Pharma with a catchy operation name does not change this. This is not a guess. This is common sense.

The experts have not been reliable for decades (1)(2)(3)(4). To assume this track record would continue is not a guess. It's recognizing trends, a sign of intelligence.

There is also the fact that if you don't know what is in something, you should probably not take it. If you can't find out what's in it, you probably shouldn't take it either. This is not a guess.

If people have to force others to do something, it's probably not in their own self-interest to comply. There's a reason it has to be forced. This is not a guess.

If the producers of the experimental item get complete immunity and have no consequences to whatever they provide, you probably should hold off and see what consequences arrive before taking it. This is not a guess.

If there are billions to trillions of dollars in potential profit for massive centralizer industries, you probably shouldn't trust research that is funded by these industries at face value. There is a clear profit motive to distort the studies. The data was not "bad", as he puts it. The data was exactly what they wanted it to be. This is not a guess. This is what you would expect to happen if you understand how they've operated for the past half of a century.

He also leaves out the fact that by the time the vax was around, many people already had natural immunity. There is literally no reason whatsoever to get a vax for anything if you have natural immunity. Your immune system already did it for you. This is not a guess.

Again, I don't hate Adams. But digging himself in this hole is stupid. Just admit that you screwed up and may need to reconsider your stance. We've all been wrong before. Acting like everyone else had no idea doesn't resolve your mistake, it just makes you look insecure and like you can't accept that you were wrong.

A very strong indicator of a wise person is to be able to recognize and reflect on when they are wrong. To not do so is to continue to make the same mistakes in the future. I hope Adams figures this out and just admits the mistake and moves on. There is no reason to keep this charade up. He can still be the self-proclaimed "best predictor" but still get things wrong occasionally. But he'll end up with no trust down the road if he keeps up this posturing.
His case study demonstrates a unique trend within the modern Right, being that our "leaders" on the Right struggle to accept minor faults. Our leaders on the Right are also notoriously not right-wing, which is perhaps the most ironic. Most of our "leaders" are centrists at best. Many are self-defined liberals. I can't think of many actual right-wing figures within our leadership roles. Which is sad, but telling of how far we've degenerated within the political sphere.
To conclude, let's rehash one of his above statements with some hindsight clarity: "If you are vaccinated, you're living through the greatest medical experiment in human history. If you are unvaccinated, it's Tuesday."
Read Next:
A Collection Of The Sayings Of The Branch Covidians
Porn Normalizes Everything That Is An Inversion To The Natural Order
If you enjoyed this article, bookmark the website and check back often for new content. New articles most weekdays.
You can also keep up with my writing by joining my monthly newsletter.
Help fight the censorship – Share this article!