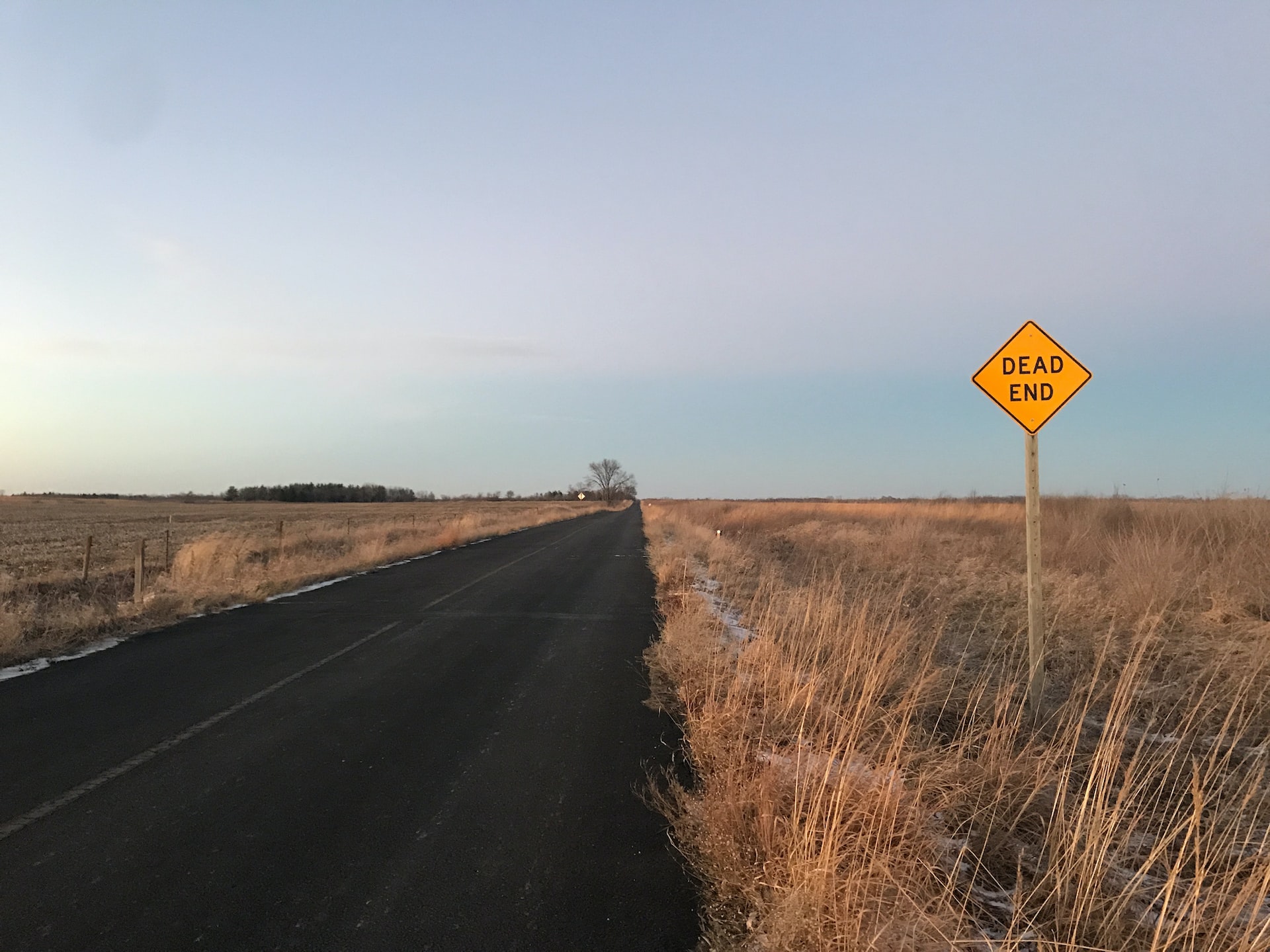 Prepping
I used to have a "survival" (prepper) section on this website back in the day. Prepping, survival, and disaster preparation were all the rage back in the 2016-2018 timeframe. Everyone either wanted to be a prepper or make fun of them.
You can find a lot of those old articles of mine through the survival tag, if interested.
I got rid of survival as a category sometime around 2018 (if I recall correctly), because I started to drift more toward the big picture stuff over that of the worldly stuff around that time. I went far more into dissident politics, spirituality, and governmental systems rather than my old focuses such as survival, bioterrorism, finances/investing, and the like.
That transition was good. Most of those other topics bored me, but I did it because people were more inclined to read them. The only exception was the survival category, because I am still left with an interest in that subject—Much more so than the other categories I surrendered. However, that interest has slowly differentiated over time away from "prepping" toward the futility of modern prepping.
The collapse of America simply isn't something you can truly "prepare" for, because we don't yet know how it will go. In most instances, if we are being honest, there just isn't much you can do.
If a World War breaks out, you will be drafted or put in some conscientious objector internment camp somewhere. Your snack bars and gold won't be super useful in this scenario. Unless you try to go hide in the woods, in which case you will probably get nuked, anyway.
If a biological weapon attack occurs (like a real pandemic), you won't be able to escape it by hiding in the woods or fleeing the country. The bug out bag won't be super useful. It will come for you. You can't shoot a virus, so the guns and ammo won't serve much purpose either.
Plus, the Branch Covidians Cultists will come for your freedoms just like they did last time, and due to the sad state of the average American, nothing will be done to stop them. You may be prepared now, but they'll find a way to make it so you can't be in the future.
There is a realistic chance under our current moronic leadership that we may not have any energy at some point. I know that seems insane, but it becomes more possible each day. Crypto is useless in an energy crisis, so all of your fun tokens will go to waste. And their offspring—the CBDCs—are looking to become the Mark of the Beast, so that's thrilling. Maybe they'll keep just enough energy available to allow you to use CBDCs and nothing else.
Precious metals like gold and silver will be inherently useless under major conflicts, especially if food is scarce. No one will want your rocks when everyone is starving to death.
Food will be hard to come by, and even harder to keep fresh/undamaged. If you have food, you will be a target.
In fact, if you have any valuable resource given any actual major decline scenario, you will be a target. This is especially true given an economic crash, which is also a possibility. If you have things to survive this in relative ease, the horde will want it. We know this from real-life experiences of similar collapses, such as Yugoslavia. Those that had it, lost it. Those that didn't have it, didn't gain it, because they didn't want to die.
The craziest part about this realization is that if one of these cataclysmic events happens, it is likely that most will. There will be famine, war, pestilence, and death combined. Not just one.
While you stockpile material items, others stockpile tribes. Those tribes will come to take everything you so gracefully stockpiled for them.
So, nearly everything we could prepare in a material sense won't do us much good. Especially if all of these occur.
It is, as the title indicates, futile.
Obviously, this doesn't apply for being prepared for minor disasters. It's good to have a go bag, and to have some food/water, and such, in the event your power is out or you face some natural disaster. That isn't my point. I am considering the bigger events. My point is that if we live through the decline, we cannot rely on the material. It will not help us.
The only important thing we could "stockpile" is the useful social capital of a community that will work together to survive whatever. Things like a strong family and neighborhood. An enclave. The immaterial, rather than the physical.
Knowledge, community, and family are so much more important than any physical item. It's not even close.
The family is what will integrate you into the community. Meanwhile, knowledge is what you can contribute to this group, so you can receive an equivalent benefit in return from others. The pooled resources of the community are what will allow you to create or acquire food, defensive products, filtered water, tradeable assets, and other tangible goods. Like every tribe in history. It cannot be done alone.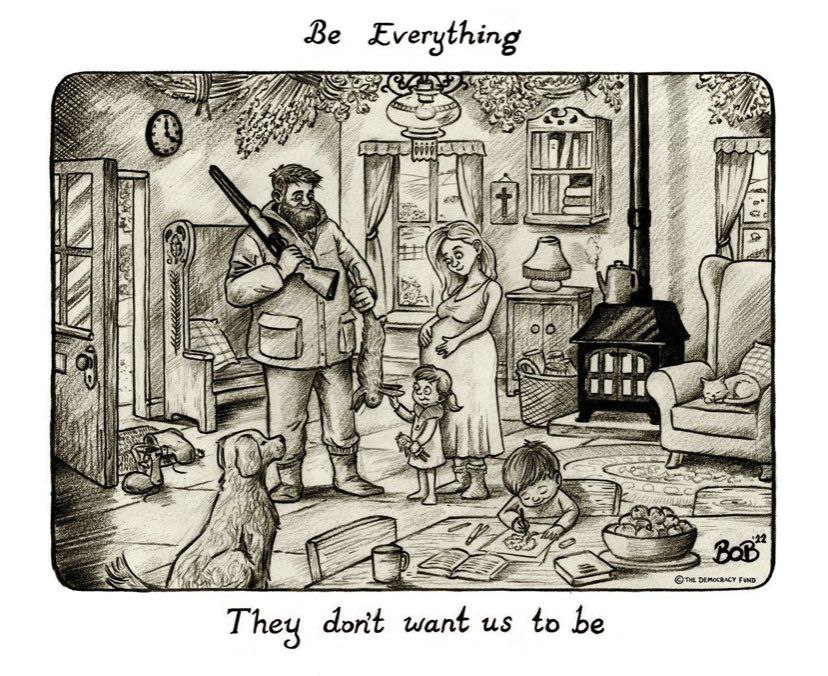 It is these things you should be stockpiling. To focus on the material is to focus on the futile. The material will die and degrade, the immaterial will stand alongside you permanently throughout it at all. You will never lose knowledge, but you can lose your ammo storage. The intangibles also never expire, which is a plus.
My advice: Do not focus on the material. Don't stockpile rocks. Don't stockpile crypto. Stockpile connections and wisdom. Develop a useful skill. Fellowship with other dissidents. Build a family. Get involved locally. If you want to prepare, that's the true way.
Any focus on the material or physical will be in vain if our generation truly is the one that will endure the fall of the American Empire.
Read Next: A Sad Reality: Waiting For The Collapse
If you enjoyed this article, bookmark the website and check back often for new content. New articles most weekdays.
You can also keep up with my writing by joining my monthly newsletter.
Help fight the censorship – Share this article!