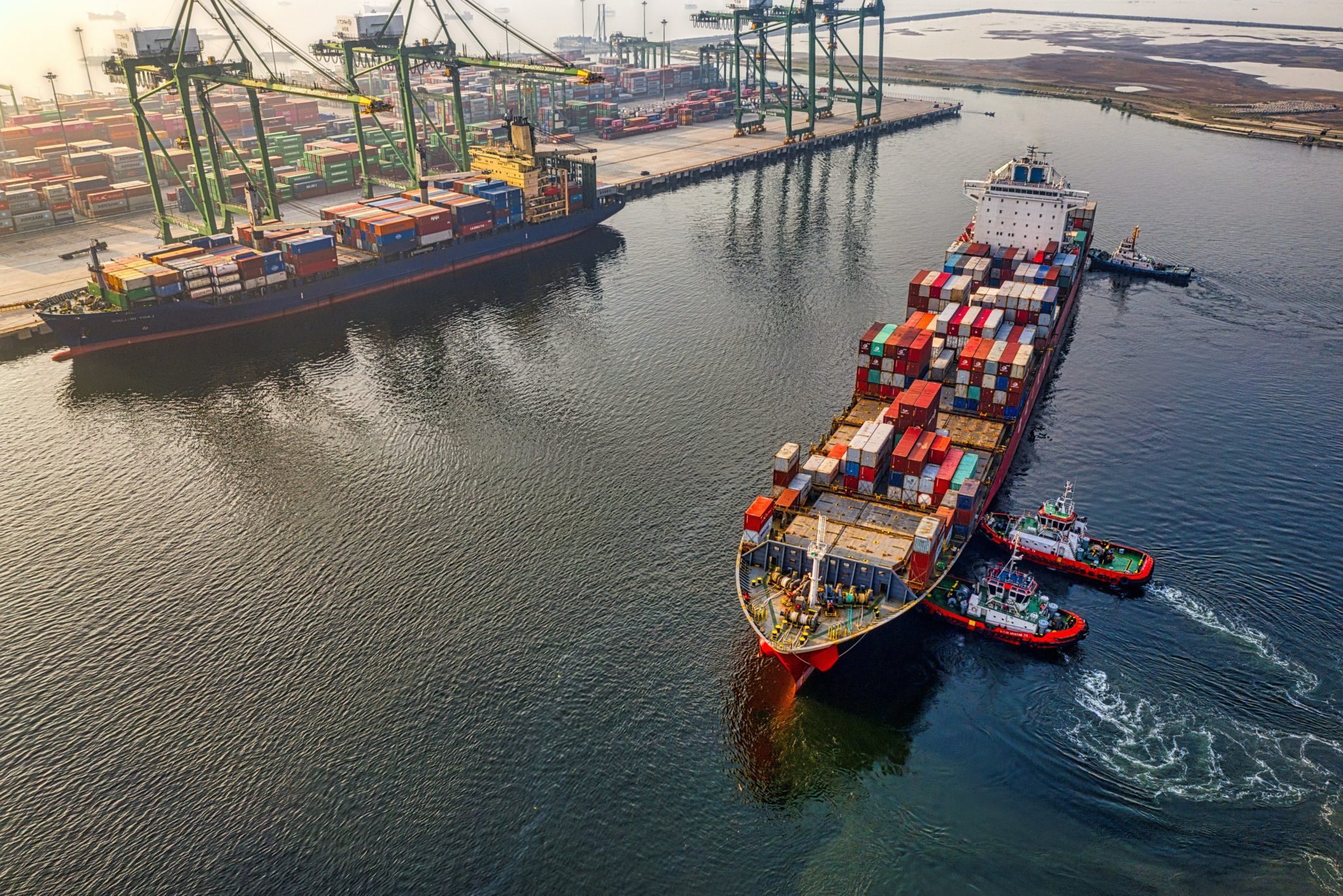 Tangible Consumption Assets
Even the left is starting to sweat about a potential supply chain crisis:
Even The Liberal Media Is Warning Of A "System Collapse" Due To The Failure Of Global Supply Chains

If CNN starts sounding like The Economic Collapse Blog, what does that mean?  Unfortunately, the truth about what is in our immediate future is becoming apparent to everyone.  Global supply chains are in a state of complete and utter chaos, and this is driving up prices and causing widespread shortages all over the country.  Over the past couple of weeks, I have written five articles with either "shortage" or "shortages" in the title, and some have accused me of being a little alarmist.  If that is the case, then CNN is being alarmist too, because one of their top stories today openly warned of a "global transport system collapse"…

For decades, we have all been able to take our extremely complex supply chains for granted.  Things have always been where they need to be when they needed to be there, and many of us just assumed that it would always be that way.

But now organizations that represent 65 million transport workers around the globe are openly warning that "global supply chains are beginning to buckle"…

Things are particularly bad at our ports.  Right now, there is a backlog of approximately 500,000 shipping containers waiting on ships off the west coast waiting to be unloaded…

[…]

And if you think that what we are experiencing now is bad, just wait until we get a few more years down the road.
The chance of this rocking the entire world is low, but it is not zero. And the risk appears to be gaining in momentum rather than losing it.
The solution is simple: Tangible Consumption Assets (TCAs).
With the following definitions:
An asset is a resource with economic value that an individual, corporation or country owns or controls with the expectation that it will provide future benefit.

A tangible asset is an asset that has a finite monetary value and usually a physical form. Tangible assets can typically always be transacted for some monetary value though the liquidity of different markets will vary. Tangible assets are the opposite of intangible assets which have a theorized value rather than a transactional exchange value.

A consumption asset is an asset that is held primarily for consumption and not usually for investment or resale. Examples include different types of commodities such as oil, cotton, coffee, meat, etc. A consumption asset provides value through its use, immediate or in the future depending on its ability to be stored. Demand is mainly driven by consumption need.
Combine them and you get TCAs. Think of them like this:
Vice TCAs like cigarettes, cigars, liquor, wine, etc.
Food TCAs like food storage, plant seeds, plants, green houses, gardens, etc.
Sustainable food TCAs like cows, pigs, chickens, etc.
Drink TCAs like water, fun pop/soda drinks, water purification tools, etc.
Energy TCAs like batteries, generators, tools to fix generators, etc.
Contrast these with something like media. Media can be "consumed" but it is not tangible (no physical form), so it does not fit the definition of a TCA.
Anything that can be directly consumed or is necessary to aid in consumption or in acquiring consumption could be a TCA.
I've spoken on these before, along with my (completely personal) preference of TCAs being above that of precious metals/crypto:
Maybe we have a PM > Crypto > Dirt > Fiat type of equation. But none of them are great.

So, what do we do when none of the options are really "great"?

Sure, different people will try to sell you on crypto vs bonds vs stocks vs gold vs silver and the like, but that's usually because they have a vested stake in one of them. I don't have any stake, so I don't really care what you do with your money.

But I don't see any of them as ideal. So my recommendation is something resourceful.

Instead, I recommend you put the money into something that will hold its value, is tangible, and will be worthwhile in any scenario.

These include the following:

– Water – Water filtration, water storage, and water stockpiles

– Food – Food preservation, food storage, and food stockpiles

– Alcohol – Tons and tons of alcohol

– Medicine – Shelf stable, long-term expiration medicine of all kinds (especially antibiotics and NSAIDs)

– Ammo – Massive amounts of ammo. In any potential situation (war, economic downturn, Biden-ban) the price of ammo and desire for it will skyrocket

– Self Defense Tools – Guns, pepper spray, knives, armor, faraday gear, etc

– House w/ Land – Including all necessary requirements to make that land self-sufficient / sustainable

– Books – Especially ones that are likely to be banned

– Skills – Invest in anything that would make you more sustainable with regard to problematic events (Invest in a survivalist course, or an DIYer course, or a medical course, or a farmer course, etc)

And similar items.
As always, this isn't investment advice. I don't do investments. I don't care about them in my personal life nor are they a focus on this website. This is practical advice that comes from historical examples instead of guesswork/theories. Crypto could work out. Or it might not. Precious metals could work out. Or they might not. Food? Food will never not workout. Medicine and water? Those will never be a net loss. If you are hedging your bets, one makes more sense than the other. If you are diversifying, try multiple approaches if you have the resources to do so.
People will always need to consume. During hard times, they want to consume even more to numb the pain (Hello, vice TCAs).
This is especially true in regards to a supply chain crisis, because the supply chain would mean consumption goods become limited. Which means they'll be worth a lot more. Which means if you have them, you'll be in a very good position. You won't have to worry about not getting them through the global networks and you'll be in a very good leveraging position against those who do not have them.
Again, as of right now, the risk seems low. But this could change or get dramatically worse at any point in time.
Keep this in mind. If you can, stockpile a few extra TCAs just for the peace of mind.
Read Next:
Keep Your Mental Health In Check
Everyone Else Needs To Be In A Bubble For My Safety
Don't Trust The "Experts": Federal Reserve Edition
If you enjoyed this article, bookmark the website and check back often for new content. New articles most weekdays.
You can also keep up with my writing by joining my monthly newsletter.
Help fight the censorship – Share this article!