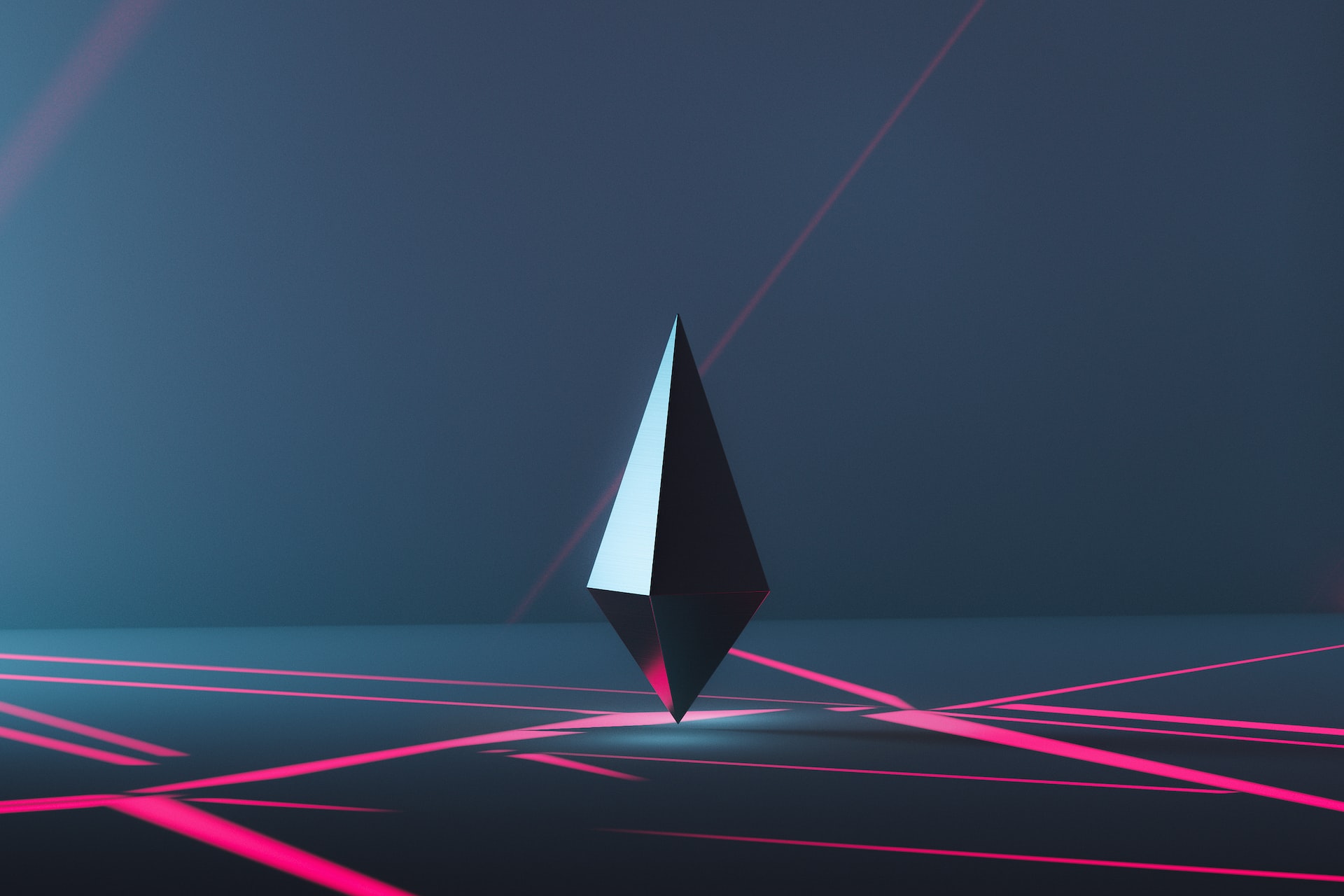 The Beginning Of The Digital Dollar
Great news for the sidewalk evangelists preaching about the upcoming Revelation (emphasis my own):
New York Innovation Center to Explore Feasibility of Theoretical Payments System Designed to Facilitate and Settle Digital Asset Transactions

NEW YORK – The Federal Reserve Bank of New York today announced that its New York Innovation Center (NYIC) will participate in a proof-of-concept project to explore the feasibility of an interoperable network of central bank wholesale digital money and commercial bank digital money operating on a shared multi-entity distributed ledger.

This U.S. proof-of-concept project is experimenting with the concept of a regulated liability network. It will test the technical feasibility, legal viability, and business applicability of distributed ledger technology to settle the liabilities of regulated financial institutions through the transfer of central bank liabilities.

"The NYIC looks forward to collaborating with members of the banking community to advance research on asset tokenization and the future of financial market infrastructures in the U.S. as money and banking evolve," said Per von Zelowitz, Director of the New York Innovation Center.

As part of this 12-week project, the NYIC will collaborate with a group of private sector organizations to provide a public contribution to the body of knowledge on the application of new technology to the regulated financial system.

– The Federal Reserve Bank of New York
Per Zerohedge (emphasis their own):
Here Come "Programmable Dollars": New York Fed And 12 Banking Giants Launch Digital Dollar Test

Never let a crisis go to waste. Or a market crash for that matter.

With equity and bond markets stuck in brutal bear markets and providing a sufficient distraction to what is happening behind the scenes, the Fed and a group of banks have been quietly preparing for the next stage in the "organized crash" pipeline: the rollout of CBSC.

According to a statement by the New York Fed, global banking giants are starting a 12-week digital dollar pilot with the Federal Reserve Bank of New York, the participants announced on Tuesday.

[…]

"Programmable US dollars may be necessary to support new business models and provide a foundation to much-needed innovations in financial settlements and infrastructure," Tony McLaughlin, managing director for emerging payments and business development at Citigroup's treasury and trade solutions division, said in a statement Tuesday. "Projects like this, that focus on the digitization of central bank money and individual bank deposits, could be expanded to take a broader view of the opportunity."

[…]

While the initial work will focus on simulating digital money issued by regulated institutions in US dollars, the concept could be extended to multicurrency operations and stablecoins, which are typically backed one-to-one by another asset such as the dollar or euro.
In short: Central Bank Digital Currencies (CBDCs) are here. Welcome to the world of the digital dollar.
Straight from the month of the Fed.
It's coming, and there is no escaping it. This "twelve week test run" is clearly the precursor to a full roll out, probably because of the coming depression.
If you are a fellow brother or sister dissident, I truly care about you making it through the coming controlled demolition of our economy. So know that I am only saying the following to help you:
If you think you will just use normal dollars, precious metals, or crypto to avoid this rollout, you're not thinking this through.
The former is already on its way out, and a further crisis in the physical fiat dollar (which is already being manufactured) will make them mostly worthless, except as a currency converter to the digital dollar. They'll peg it at $x real dollars for $x digital dollars, even though inflation will make the real dollars worth far less, to encourage adoption of the digital currency.
The latter, precious metals, will become inherently worthless once the government decides to seize them or outlaw any trade or transfer of them, like they already did in the past with their ban of gold possession. Can't barter with metals if they're banned, unless that barter is with a small select group of other people you are enclaved with. But if that is the case, you shouldn't be trading metals with them anyway, but actually useful items like ammo, food, water, energy, and skills. If you have an enclave of 1-100 families, there is no need for a currency medium. Just trade direct. Specific stores of value (currencies) are only useful on a civilizational scale.
The same logic goes for cryptocurrency, even forms that are not centralized. The rulers control internet access, energy, and electronics. If that becomes a threat, they simply remove them. They will get backdoors and corrupt everything. They've already demonstrated that they can break into the "unbreakable" when it comes to crypto.
To think that technology will save us, when technology is what is actively going to annihilate us, is completely missing the obvious demon standing right in front of you.
There is no way to hedge against this with those three approaches. They have it planned, and every avenue covered.
You are not more sly than they are, especially if you're thinking of only rudimentary escapes like these three I mentioned.
You need to prepare more strategically. Get into their minds, think about what you would do to us if you were in their shoes. Adopt a centralizer mindset. Take some time to imagine being one of them. That will give you real understanding and real answers on how best to prepare.
You will not analyze the situation appropriately if you simply respond to each pressing issue that comes up. You need to do a full, long-term analysis of where these people are taking us and how they are intending to do so. If you don't think they've already covered the obvious metal or hard-currency route, you're not doing that long-term, ruling class positional analysis. That is arguably where they started. That is just the beginning.
Get into their head. Follow that mindset strategy to prepare.
For some of my thoughts on strategies, read these articles:
But don't limit yourself to them. Think on your own. We need more people covering this with every avenue, including ones I may miss.
But always remember my motto: Ammo and energy are the best currencies.
Many of the grey masses will be thrilled at this new development of a CBDC. No more fumbling with money or dealing with credit cards, they imagine. No more unsustainable inflation or trouble with accessing their dollar, they believe.
Yet, to be excited that these institutions are creating a digital dollar is the highest level of human retardation. It is akin to owning a family farm, and inviting Stalin to come in and manage it for a few months. At best, you're going to end up penniless and starving; at worst you'll end up dead.
These lunatics know full well the power that the digital currency holds. It's why I've always been cautious toward Bitcoin or any of the others—It seemed predestined to be centralized or manipulated by the ruling class at some point. And here we are.
They will control it, as they are rapidly positioning themselves to do so now. For the ones they can't, they'll simply cut off the source or the functional/tangible use of them. And for the egregious, they'll just outright ban. Crypto only holds a usefulness if it can be used. They control the lever to shut that off because it is digital.
The only "currency" they cannot shut off is social capital, and that can only be found in the physical, local, and community realm. It's only in your own personal, centralized enclave that you build locally. Everything else that is supposedly a savior will be mutilated and used against us.
With this CBDC, all of our actions must be in line with the rulers, or they'll simply shut off our access or our wallets.
They will have full control of the lifeblood of everything in our money-driven society. This is especially dangerous.
"I'm sorry. It appears you haven't received your 147th booster. You cannot withdraw your digital dollars until your latest booster has been verified".
"I'm sorry. It appears you have unresolved wrongthink. You must attend a rehabilitation program before receiving access to your wallet".
We are not "getting there". We are there.
Get ready.
Read Next: Making Fun Of The 2022 Midterms
If you enjoyed this article, bookmark the website and check back often for new content. New articles most weekdays.
You can also keep up with my writing by joining my monthly newsletter.
Help fight the censorship – Share this article!