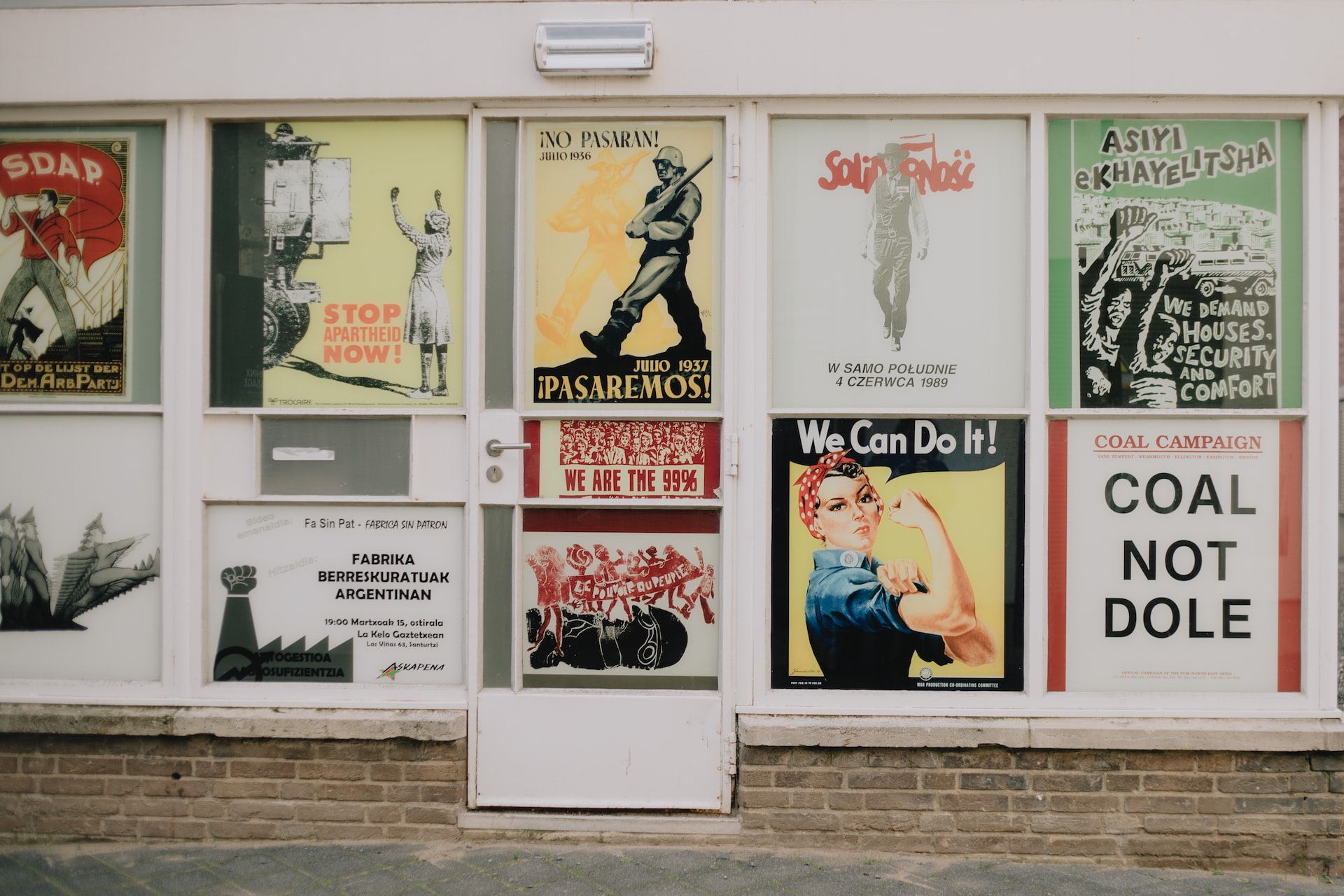 On War Propaganda: Cultural And Geopolitical
Below is an important perspective to take into consideration when viewing modern news sources that speak on ongoing conflicts:
This is true in nearly every major conflict over the past couple of centuries, likely stretching back further.
Both sides use all of them. This is why you should never fully trust either side when seeking the truth, no matter where your bias or preference lies.
Especially important is point #4. If there is a war, there are interests—Not just a noble cause. A noble cause is rarely the sole reason for a conflict. Most often, it is just an added accidental benefit for those who seek interests out of the conflict.
The human condition leads us to desire a noble cause underlying many challenging conflicts, so we manufacture one. Sometimes, this justification even changes from its original "noble cause" to an entirely new one after the fact. See the American Civil War, for a great example of that.
As modern Americans, we are in war. Not just geopolitically, but culturally. These ten points are just as relevant in the domestic cultural sphere as in the Russia-Ukraine conflict, for instance.
Consider the LGBT cult, for a useful example (following the list above):
They propagandize they are only defending their "right to exist" (whatever that means, as the majority of deaths are at their own hands by suicide).
They propagandize the "very white, Christian, upper-class, cis-gendered, and hetero-centric" people are responsible for the ongoing struggle because they won't tolerate them.
They propagandize people like Trump are Hitler, which is akin to their incarnate devil.
They propagandize they are fighting for their "rights", not their own personal benefit and deranged behavior.
They propagandize they are being "genocided", while any children harmed by their actions are completely irrelevant or coincidental.
They propagandize the institutions are being used against them, even though they are completely in support of them.
They propagandize they're growing in size and strength, while we are diminishing, even though we are likewise growing parallel to them.
They propagandize that all major intellectuals cater to them, and in fact, they are not wrong here. However, a bought-out consensus is not a true majority.
See point #4
They propagandize that all detrans and those that leave the LGBT cult are enemies and disinfo agents.
We call the culture war a war for a reason. It is because similar tactics are being deployed, even without tanks rolling through the streets.
You must be aware of war propaganda in both the cultural and geopolitical sphere. Some are great at recognizing these trends in the geopolitical arena, but completely miss it in their home culture. Others are the exact opposite: solid with the culture, but terrible with the geopolitical. Nurture both. They take time, but both are needed.
We are not living in a time of peace. Recognize these trends, and you will be far safer and more aware in the coming years.
This war is only just beginning.
Read Next: March Madness, Once Again
If you enjoyed this article, bookmark the website and check back often for new content. New articles most weekdays.
You can also keep up with my writing by joining my monthly newsletter.
Help fight the censorship – Share this article!