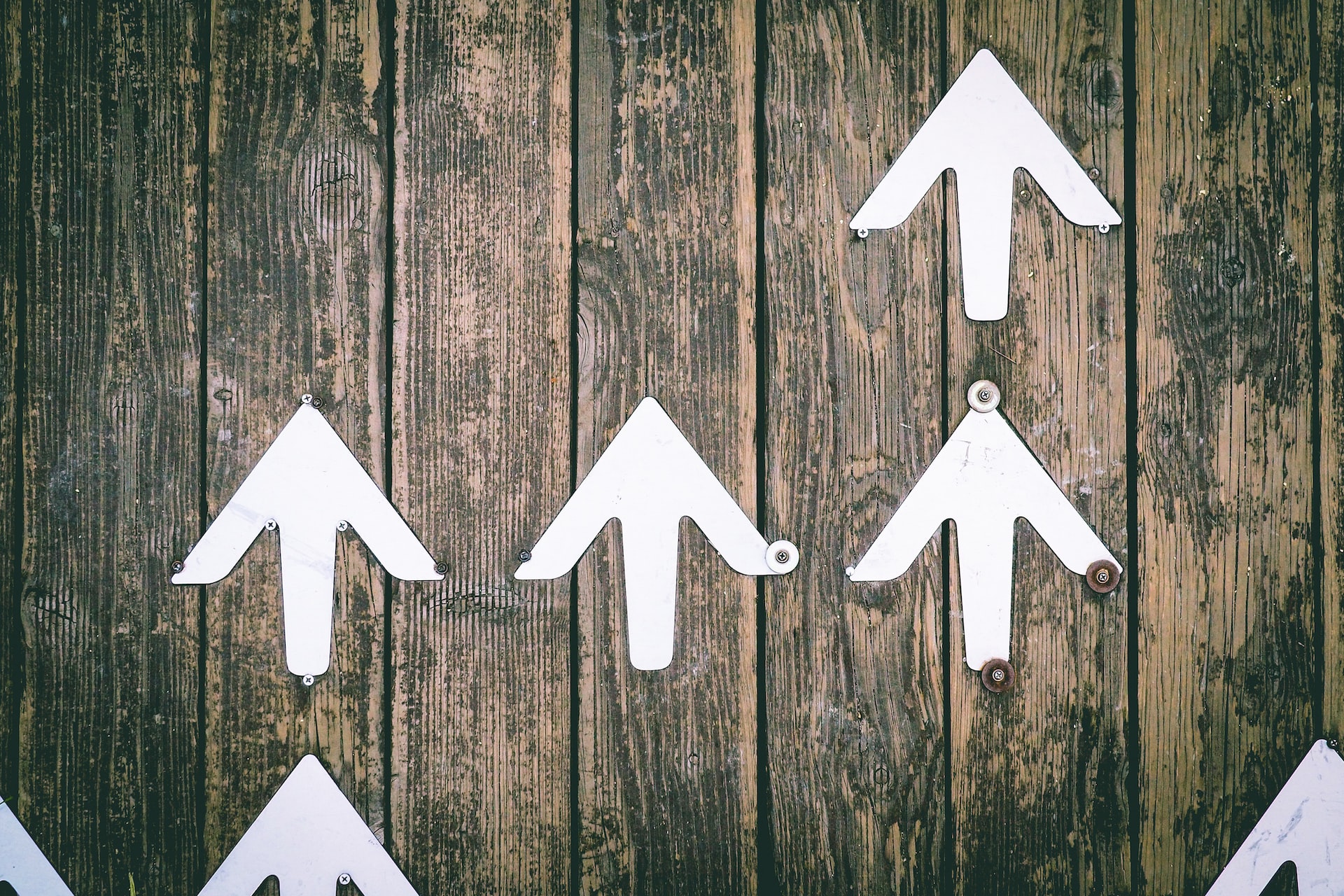 A useful Conversational Tactic
One of my tried-and-true dialogue tactics is to agree and amplify. It's an underrated and underutilized tool. It can really jar the grey masses and produce some thought-provoking discussion among the rest of us.
It's not just a political rhetoric tactic, either. It is useful in many facets of life.
If you don't know what agree and amplify is, allow me to introduce you:
Changing Minds – Agree and Amplify

Description

When faced with an argument you want to change, and especially when the person believes very strongly in their position, do not argue against their argument or try to persuade the person that they are wrong and you are right. Instead agree with them. Then amplify their argument. If you can, connect it with their beliefs, values and models. Taking the argument to its logical conclusion, even if this seems rather ridiculous. Ask them if this still makes sense to them. When they start to back down or reconsider, do not dive in for the kill. Just give them time to reprocess their beliefs and ask them things to move them on, such as 'So what does this mean?' or 'Now what other ways are there?'

Example

Oh, so you think all dogs are a menace. I guess that makes sense. After all, they are little more than tamed wolves, and the wolf is always still in them. Perhaps we should have laws that they should all be muzzled. Or maybe just ban ownership. Is the right kind of thing?

Discussion

This approach can be is a combination of the amplification principle and something akin to a slippery slope, where an argument is stretched beyond its natural limits. Another effect is that when you remind people of their belief and values, they think more reasonably and take a more measured approach. In particular, when we realize that our beliefs and values are not universal and do not work in all circumstances, we become more open to seeing things in different ways. Also, when we realize that it is possible for us to be wrong, our entrenched position becomes untenable and we have to move to remain congruent with our new way of thinking. This is particularly useful when people have become polarized, taking opposing and entrenched views that are hard to change. Hameiria et al (2014) showed Israelis videos that related the conflict against the Palestinians with their deeper values. Then, rather than saying the conflict was at odds with the Israeli beliefs (such as the importance of a moral society), they showed them a video that argued for continuation of the conflict. A number of subjects responded angrily to the continuation argument. When this method was used in the run-up to the 2013 elections, attitudes softened and and almost 30% more subjects were willing to reconsider their position as opposed to those in a control group. Interestingly also, this shift in views persisted to another evaluation a year later.
If someone argues a certain nonsensical point, agree and then take the argument to the logical conclusion. If you are careful, you can even present yourself as fully aligning yourself with the person in the process. It can get them to reconsider the belief.
I recommend using the agree and amplify approach when you have to be subtle with your approach, such as if you are surrounded by colleagues, hostile leftists, or in a formal setting. It's a good way to provoke thinking without being confrontational. Which is often needed for most of us.
I also recommend it for when you want to make someone look insane in a group setting, such as in most informal settings where you don't mind being confrontational. Amplify the position to a comical level.
You probably noticed those two recommendations above contradict. That is the point. Both of these approaches can be used. The only difference is your slyness. Be sly in the former, be rowdy in the latter.
The numerous options for employing this tactic are why agree and amplify is so useful. It can be used under various conditions and is almost always successful if done right. Especially in the sly cases, because the person believes you agree with them.
Like I said, it's not just for politics.
We should use it when someone is poking fun of us, so we don't get all huffy and offended or too full of ourselves.
This also is a great tactic with women to display confidence. Confident men don't mind joking about themselves. They can take someone's criticism and amplify it, with no gamma-like behavior produced. If someone calls you weak, proclaim that you actually won a national award for weakness. Take the hit and run with it. That appears far more confident than the manosphere "alpha" loser that then spends the next hour defending his masculinity.
It's also useful during minor arguments with family and friends. Stay on their good side by agreeing, but also show them their errors subtly. Especially useful for the more argumentative family or friends.
Agree and Amplify is even great as a parenting tactic (under certain conditions, such as the below):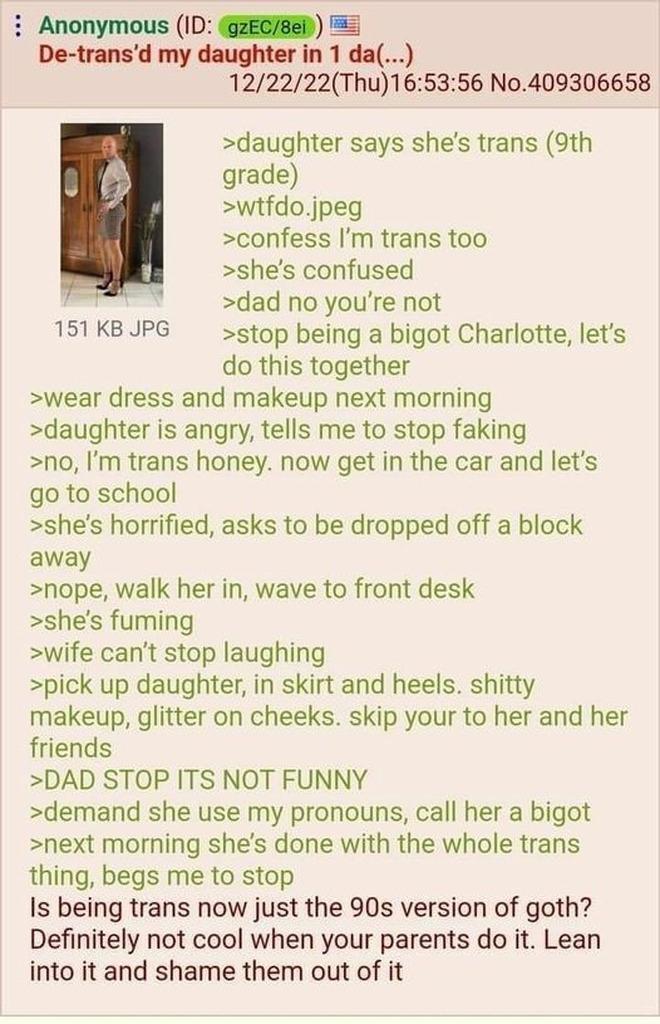 It should proceed without much debate that this is obviously an excellent tactic for politics, as well.
When an NPC tacitly supports flooding the border with illegals, agree, then amplify and say we should just let the entire country of Mexico move in.
When someone says billions to Ukraine is great, say we should just send another $1.7 trillion—like the most recent omnibus package—direct to Zelenskyy. Or just allow him to open an unlimited credit card fully backed by the Fed.
When a leftist says we should defund the police, agree and immediately say that there should be no police at all, especially Feds and cops that deal with firearm arms. Everyone should measure their own justice and deal with problems themselves Western-style.
When someone states the population is too high, agree and say we need to bring back forced sterilization and eugenics at the discretion of the state.
When an environmentalist says that we need to sacrifice to save the environment, agree and state that we should ban all use of fossil fuels outright tomorrow, even if it means we have weekly rolling blackouts, less food, no way to transport goods, no methods of driving cars or recharging electric cars, and mass deaths.
So on and so forth.
Obviously, this is not always proof that an argument or a belief is poor. But it is incredibly advantageous at actually getting people to stop and think about what they believe, where the limits are, and how they would actually go about it. More often than not, for leftist positions especially, they realize there is no way to accomplish it or they've never considered a limit, so it gives them pause. That seed of doubt can then later be watered.
Pair this approach with Belmod Theory and you will be foolproof.
Always agree and amplify. It is a great dialogue tactic for many scenarios.
Read Next: Monthly No Tech Day: Revisiting An Old Article
If you enjoyed this article, bookmark the website and check back often for new content. New articles most weekdays.
You can also keep up with my writing by joining my monthly newsletter.
Help fight the censorship – Share this article!