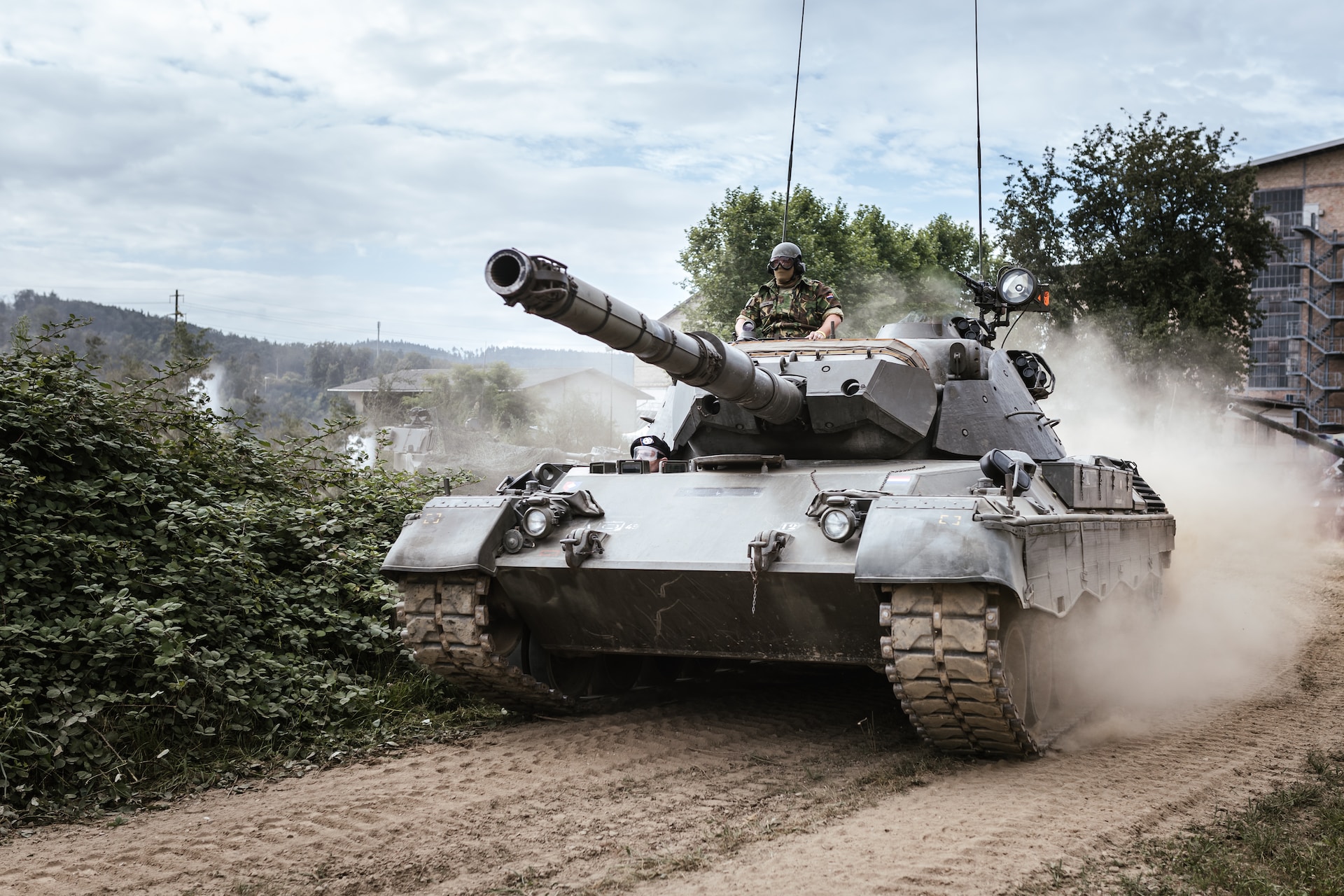 Preparing For A Major Conflict
I believe it is safe to say that the United States will be in a major geopolitical conflict within the next couple of years. A World War, as some would call it.
Even giving us years instead of months may be generous. I don't know. I'm not sure anyone knows the exact timeline. We just know it's coming.
Humans are interesting creatures, because while we know this is coming, we prefer to stick with what is familiar. We don't want to change or prepare because it requires accepting the harsh reality of coming change.
But we need to do so.
If you've been looking for a sign, here it is.
Start preparing for war, if you have not. Not a Vietnam-type war, but a World War-type variant. One that comes with serious shortages, rationing, internal conflict, persecution, and similar problems. That's coming. I don't know how long we got, but we better use that time effectively no matter how long it is.
I already told you to Enjoy The Good Times While You Can, but take some of that enjoying time to put toward preparing.
Regardless of where the war is or who the participants may be, I think there are a few constants we can prepare for with certainty. For instance, the conflict will impact the Middle East and/or Russia, so gas/oil will be a known risk factor. Make sure to bring that into your calculations. Additionally, we know there will be a biological component to the next war given the revelations of manmade weaponized viruses from the covid saga. Add that into your preparation mix.
We also know the purpose of the conflict will be to drag the competing hegemonic powers into the fray to reduce or dismantle them. So we may not know the sequence of the struggle, but we know the targets. Which means if you have reliance on these countries, it's time to stockpile or find alternatives.
Preparations are incredibly broad, which is why I have largely moved away from the prepper sphere. Generalized prepping is worthless. True preparation really depends on the person and their situation.
If you're a young zoomer, your preparations are going to be polar opposite of some old boomer. This is even more true depending on region and climate: A person in Alaska will need to prepare far differently from someone in Nashville.
I do have some basic lists, such as this one: Get Ready: You Should Do These Things Now. But you know your situation better than me. You know what you need. I do not. (But everyone should read Selco's advice: Surviving A Real SHTF Scenario: Selco's Lessons For Americans)
Get your TCAs and prepare your own plans and contingencies. What are you going to do if you get drafted? Where will your family go? How will they survive if you're in a conscientious objector camp? What country will you flee to, if you must leave? These are all valid questions.
As a dissident, your situation will be even harsher than others. The system will crack down on us. They will hunt us and make sure we cannot be a threat to their emerging conflict.
Look at the Ukrainians for an example. The men who stayed all got drafted, regardless of their situation, health, or circumstances. Most dissidents were shot. The ones who fled are hiding or seeking refugee status in other countries.
In a major conflict, you could expect similar here. Use the Ukrainian insanity as an example of what any Western country will do to you and your family when it decides to throw its children into the meat-grinder.
Most of the generations alive today have never faced a hegemonic world polarity conflict like is approaching us. We can only imagine using history as our guide, but given the Babylonian state of the modern United States, it's likely to be far worse than we can even imagine.
Prepare accordingly. Physically and spiritually. Pray for fortitude and for God to direct your path.
Also, while preparing, do not neglect mental preparation.
They may shut off blogs like this one, due to wartime propaganda necessity. I do not expect to be putting out articles once the war starts. No one may be able to, except for those who flee the land. Our modern Gestapo will guarantee that.
You may start to feel alone. So download content similar to ours now while you can. Many great books, articles, and podcasts are at your fingertips right now. Free and open. Dissident or educational.
For example, all of my articles are open. I do not put anything behind a paywall. You can download everything of mine rapidly—There are tools that allow you to download entire websites with ease. Archives exist that already compile hundreds to thousands of dissident or educational/survival materials. It's super easy to archive stuff right now. But that may not last for much longer.
Essential material like this could all be gone in an instant. Get the knowledge and comaraderie you need now to get you through. Spend a couple of hours saving it. You'll thank yourself later.
Finally, do not neglect to create community. Build a local network now so you are not alone. Even if it's just one or two guys. If you all take my advice to archive content of interest, then you can all share this content among each other later. It is worth the time investment.
Most of our guys get this, but it's always good for someone to spark a little fire under you.
You know it's coming, so prepare accordingly. Get on it now so you do not regret it later.
Read Next: No Enemies On The Right
If you enjoyed this article, bookmark the website and check back often for new content. New articles most weekdays.
You can also keep up with my writing by joining my monthly newsletter.
Help fight the censorship – Share this article!