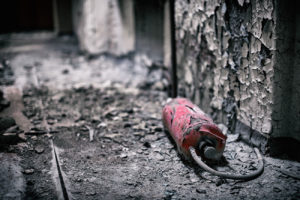 I already mentioned plenty of these in my other survival-prepping articles. But I wanted a single article that lists them all together.
If you need some items of stuff to start with, or just want an interesting list to read: here you go.
You don't actually need to gather all of these. Tailor them to your uses. It is just a general-ideas list. Don't go crazy trying to get and constantly refresh them all.
Over 150 Survival and Prepping Items You Should Stock
Bottle water
Canned foods
Rice
Wheat
Grains in general
WD-40
General filters/coffee filters
Bleach
Charcoal
Cooking oils
Large pry bar (here comes Johnny easy-mode)
Laundry detergent
Baking soda
Q-Tips
Wire
Salt
Salt, again
Rope (paracord)
Bungee cords
Solar battery charger
Cast iron pots/pans
Childs play toys (crayons, coloring books, toys, etc)
Chains and locks
Patches for tents/tarps/etc
Seeds
Dutch oven
Gardening tools
Vinegar
Baby oil
Bottle opener
Electrical wiring/tools
Canning jars
Ham radio
Walkie Talkies
Tea
Razor blades
Games
Pasta
Smart phone
Teas and coffee
Hydrogen peroxide
Honey
MREs
Extra bandages
Friends (People in general – family, S.O., etc)
Jerky
Archery equipment (if you have mad skills)
Aloe
Antibiotics
Trip wires
Eye drops
Binoculars
Toothbrush
Toothpaste
Zip ties
Feminine hygiene products
Feminine medicine (Midol)
Pressure canner
Birth control
Cotton balls
Household cleaning supplies
Bar hand soap
OTC medicines
Toilet paper
Kleenex
Hair trimmers and/or safety razors
Alcohol
Gas grill
Rubbing alcohol
Thermal wear
Kerosene
Baby gear (if you have one of them!)
Surgical items (basic ones, like varying needles especially)
Gun cleaning supplies
Ammo
More ammo. Never enough ammo
Bat
Spark plugs
Sunscreen
Deodorant
Chap-stick
Motor oil
Hunting supplies (Camo)
Mouse traps
Flashlights
Lanterns
Axe, hatchets, etc
Sharpening stones
Fishing supplies
Body armor
Bug traps/sprays
Watch
Sunglasses (for bug out)
Nail clippers
Tarps
Duct tape
Nails
Hammer
Spikes
Manual air/tire pump
Gasoline
Gas containers
Gloves
Work boots
Belts
Reliable clothing
Candles
Toilet paepr
Backpack or other bags
Cotton balls
Disinfecting supplies
Office gear (paper, pencils, pens, etc)
Tent
Heater
Fan
Blankets
Pillows
More pillows
Glue
Screws, bolts, nuts
Plastic wrap
Aluminum foil
Bibles (barter item)
Prescription meds (especially things like Xanax, opioids, etc)
Electrical tape
Hang pumps/siphon
Bicycles
Cordless screwdriver
Generators
Cigarettes
Gold/Silver – precious metals in general
Pistol/Rifle holsters or straps
Batteries
Matches
Instrument, for fun
Heavy duty socks
Hobbies, for fun
100 watt solar panel kit
Calendar
Electronic chargers
Can opener
Condoms
Ear plugs
Floss
Glasses and repair kits for glasses
Headlamps
Clamps
Goggles
Map of nearby areas
Pet supplies
Saw
Sewing kit
Shoe laces
Ziploc bags
Whistles
Method of carrying water
Sugar
Spices
Whew, that's a long list.
I'm sure I'm missing some, but this is a great place to get your planning started.