Looking for an exceptional magnesium fire starter?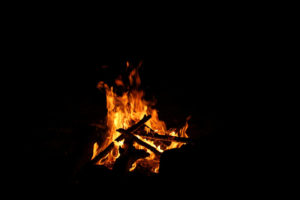 Everyone needs some type of way to start a fire while camping or even if SHTF. A magnesium fire starter is an easy to carry and versatile tool for any outdoorsman or survivalist type.
I've used a bunch of these types of fire starters and always go back to magnesium-style options.
The magnesium versions are just the best. Magnesium works best in any type of environment (even underwater, which I will hopefully never need) and is the easiest to get an emergency fire going in problematic situations. Plus, they are versatile in their ability to adapt to any type of burning material and last a lot longer than the cheap versions.
Magnesium fire starters are used by the military for getting a fire going anywhere around the world. If the military trusts them, I knew I had to try them.
And I'm glad I did. They are a super handy tool to have around. I like to bring mine whenever I go out camping or hiking. I use them or other rudimentary ways to start fires whenever I go out now, just for the practice.
Check out this video below for an in-depth review of how they work:
If you're looking for a fantastic and long-lasting one, I'd recommend the Navigator 1 Firestarter. It's manufactured by the same individuals that are pictured in the video above.
It's best to get one of these reliable ones. That way, you don't have to keep buying the cheap and quick-to-break versions. Nothings worse than going camping and realizing your old cheap firestarter won't work and you don't have any backups.
Navigator 1 Firestarter
Features
Military-grade magnesium.
Hand-crafted wooden handle.
Lifetime guarantee on the magnesium.
Steel-blade (for working with the magnesium) and a military 550 para cord.
The striker is the best out of any I have ever worked with. This is easy to use and sparks quick. Additionally, I only use one strike to spark most easily ignitable things like cotton.
Durable for any weather conditions.
The Specs
The handle diameter is approximately 1-1.25 inches.
The total length is approximately 6-7 inches.
The approximate weight is 5-6 oz.
The magnesium has a lifetime guarantee… so infinity?
Summary
I hope you found this article helpful for deciding on a magnesium fire starter.
Finally, if you have questions about the Navigator 1, feel free to ask me in the comments below. I've used it a lot this past year and can definitely answer any questions about how it works or how it compares to others on the market currently.