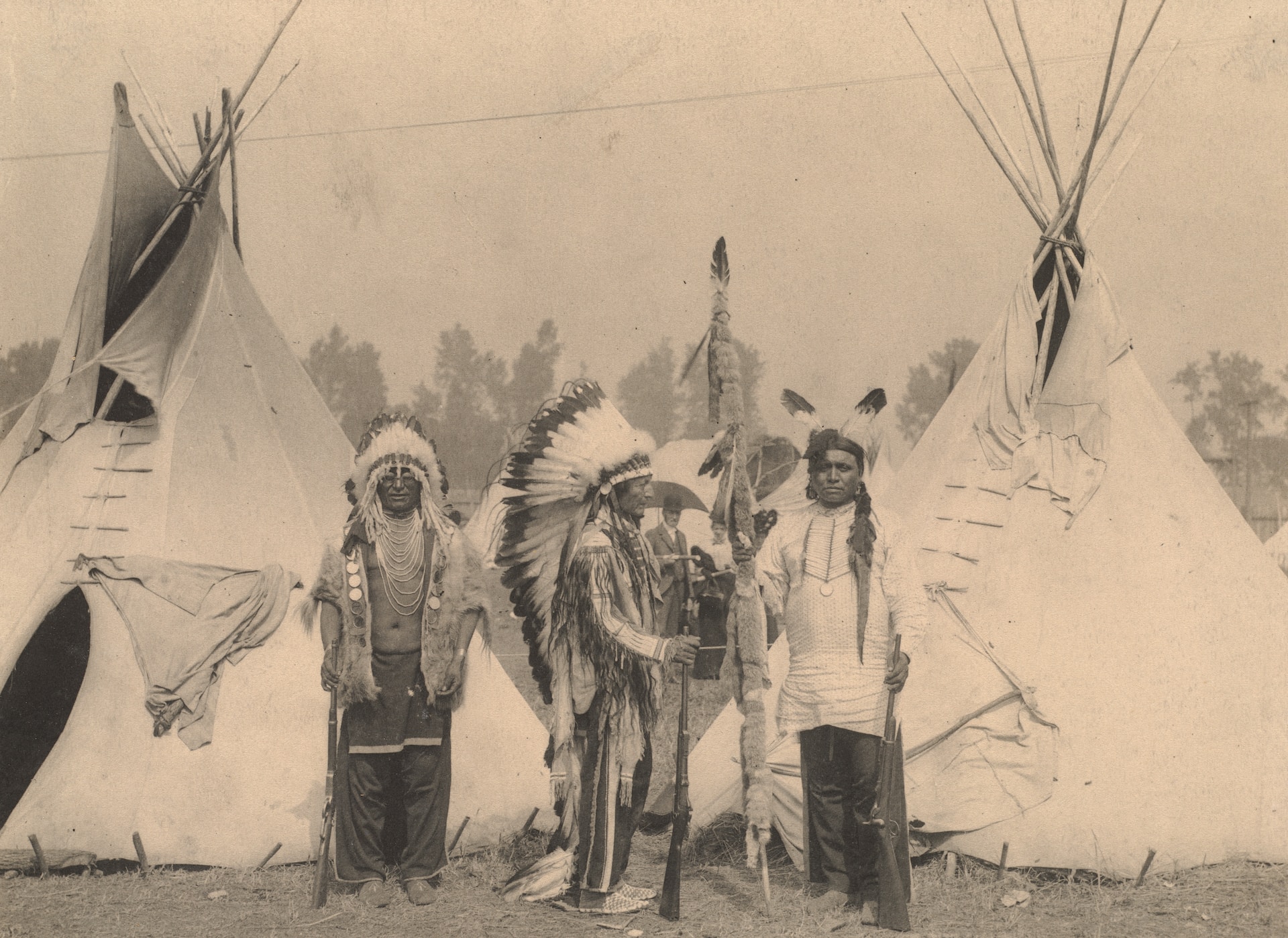 The Chieftain Strategy
I am stacking up many articles on different ways to get involved, for the people who ask "I know the information. Now what should I do?" We have too many dissidents who don't know how to get involved. We need to fix that.
So far, we have some good examples:
And so on… (go to the search bar—Type "Ways to contribute")
For today's edition, I wanted to recommend a very effective and possibly part-covert strategy. This one has some average risk levels. There is absolutely no requirement to put your name out there as a dissident if you are still hesitant to do so, for whatever your own personal reasons. Still, with this strategy, you may need to take a public stand at some point. Which can come with some medium risk depending on your tolerance level.
This medium-risk strategy I am referring to is the community chieftain option.
By chieftain, I simply mean a ringleader of a local area or organization.
This leadership can be in whatever function you can make happen: politics (obviously), city/county functions, local administrative operations support, community events/organizing, nonprofits, or whatever else your speciality rests upon. There are a lot of possibilities here—I know one guy that is in our camp and has become one (of a few) chiefs in a local sheriff's department, fascinatingly.
Of course, positions like mayor, police chief, council committee person, and so on are strong chieftain positions. But those are long-term objectives. You do not need to be at the very top to do this strategy. Just in a significant position of influence. Do not get discouraged by such a lofty goal; start small!
The idea is to be near the top in the community without being overtly dissident, so that you can influence things in that direction covertly. Or simply so you hold the position so our enemies do not, for whatever the future may hold.
It is a setting stage for further action, working in conjunction with other dissidents contributing in other capacities.
I especially encourage this for the more politically minded that are able/desiring to co-opt their local Republican parties. We need far more of our guys in these organizations (and their sub-functions) to pressure the local machines. I always push for more of our guys to invade and become chiefs in the Republican central committees in each state. (Note: This is not the party itself or the local chapter, but the central committee and the precinct option. The party overhead is lost, but these sub-functions are ripe for the taking). The central committee especially really has the power base for many local regions and the state level, which is where our political action should be focused (if at all).
This strategy also gives the added bonus of helping the dissident meet essential community figures and form groups of like-minded people. This is good for us in many capacities.
This approach sounds like a lot, but it does not have to be. Start small. Just join a single board or influential local organization.
This is especially easy if you are young—I have found boards for nonprofits, city/county councils, and other local organizations to go nuts for any younger generation person trying to get involved. Don't take my word for it, go see for yourself. Boards and committees are full of old people. The boards want younger faces to liven things up. It's an incredibly easy in.
Then there are other options: move up in volunteer organizations locally, or fraternal groups with some form of influence, or nonprofits that would be influential in the event of calamities. Places that open up connections and networks for you to further branch out. Think big, but start small. That's why I said to join one or two basic organizations and start networking around to find where the big power players are.
Before starting this strategy, ask yourself this question: "What local chieftain-type position do I think would be best to be in if the troubles we expect to happen, actually do happen?".
Where would you want to be? What connections would you want? How best would you be able to coordinate to take over your locale?
This is not meant to be a trick question, and I cannot answer it for you. It depends on where you live and what skills you have.
The answer will tell you where to start. Then make the move to make it happen.
Once you are in, you will be amazed at the influence you can sway in those spots.
People, especially our younger readers, often do not realize how much policy gets done by people with very little experience or authority. It's just those who show up and network. It's mind-blowing when you first figure it out. I remember being in my younger 20s and first joining a parks committee and realizing that I was now one of a handful of people that decided nearly everything about the parks programs in my area through advising. I was fascinated, and slightly horrified, but it is what it is.
Especially, I have found dissident benefit in city or county advisory council roles. Half of the time the councils or mayor will just take the advice of the council and do it to avoid legal issues. The other half of the time there may be a little discussion, but not much. And as one of x number of people on the advising boards, you have tremendous influence to sway that group in some direction.
Here is a practical example, using a random city (Knoxville, TN). They have both a city and a county (Knox County) that has boards and committees. Check out the city options here, then go look up the county.
There are also hundreds of volunteer positions to first get your feet wet and meet people. Then there are always board needs for many organizations. Look up ones you have skills or interest in (or use their services) and see about how the process works. Volunteer for local organizations like community credit unions (serve on their advisory board or supervisory committee). The options are endless.
What's the benefit of this approach, you ask?
First, if the United States falls, these chieftains will be the principal sources of regional stability. Even in the event that a total collapse does not occur but only minor tribulation, then those with regional connections and influence/power would be in better positions to lean things in our direction.
If our guys are not in these spots, someone else will be. That's a problem. We need them, because this collapse is coming, and we all know that. This is a preparation strategy.
Second, this places the dissident in an influential position to help thwart off local centralization attempts. If we ever want to influence or have power, we need to start locally. The best way to do that is to have a chieftain that is moving within the reigns of that local region to shield other dissidents and to help stop bad things against us.
Imagine if we had chieftains in all the regions that have been taking down our statues—We'd still have them. No protests needed, because no local organization would have been able to vote to remove them. It would have never even come up. The same goes for all the degeneracy surrounding us—If we had our guys in the chief positions who approve things like gay pride parades and such, we could simply not approve them. It would save our people and our communities from much evil.
But we've forfeited those positions to others that may or may not have our interests in mind.
I encourage my readers that are interested to get out there and become a chieftain. Take over your local region in whatever capacity you can. Use that power to influence things in our direction and to make connections to have power when the fall occurs.
Remember: It is not always about picking up a sword and going to an immediate battle. We have to first lay the groundwork and prepare for when the time is appropriate. Now is not the time to enter a suicidal fight; but it is time to conquer covertly. So go conquer your local arena.
We all know the fight is coming. Do not seek it until we are ready and actually have the power necessary to win. Patience is needed for us to thrive.
Become a chief, then when the fight comes for you, you'll be in a much better spot to actually succeed.
Read Next: Ways To Contribute: An Introduction
If you enjoyed this article, bookmark the website and check back often for new content. New articles most weekdays.
You can also keep up with my writing by joining my monthly newsletter.
Help fight the censorship – Share this article!