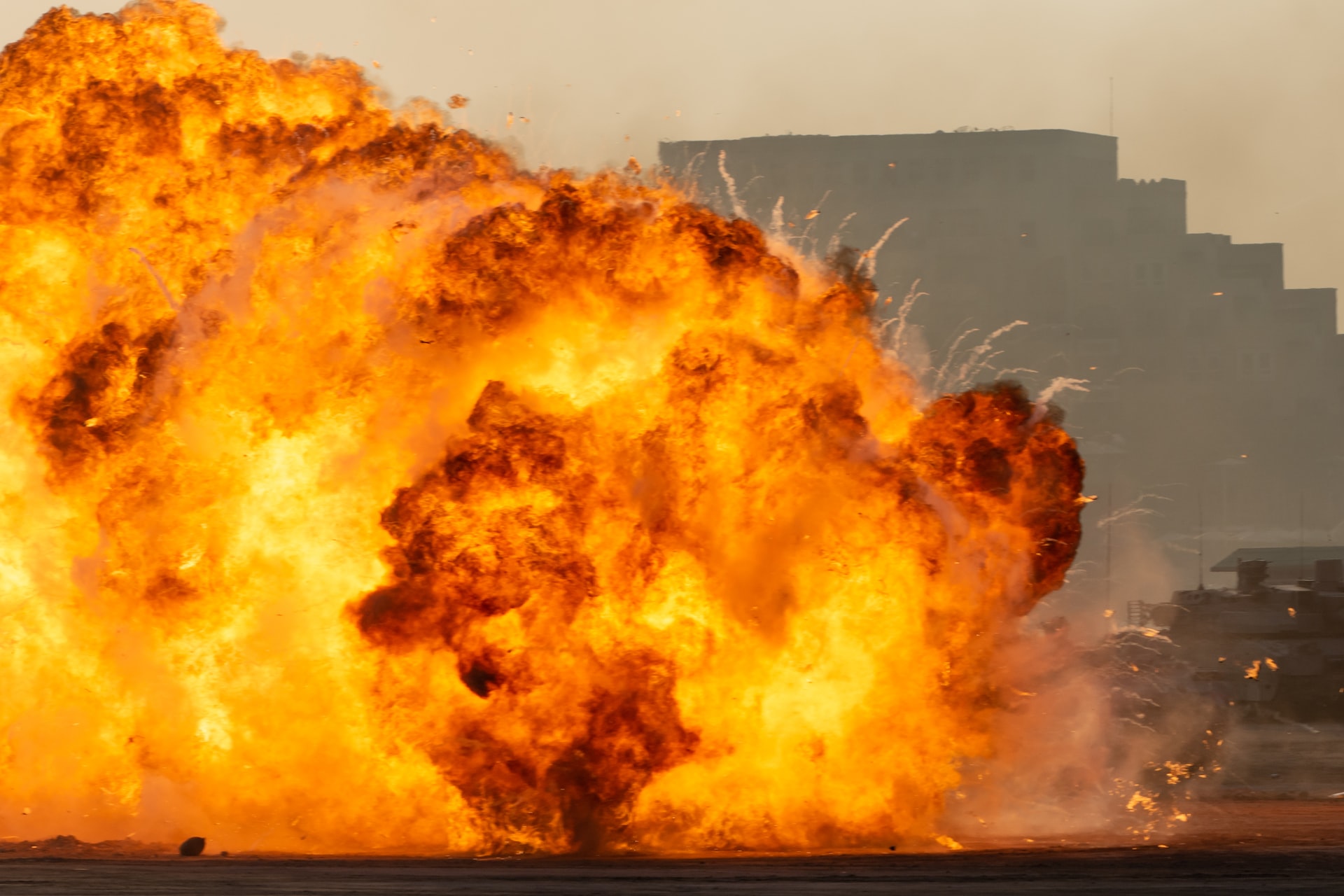 Holding NATO To Their own Standards
It's supposedly a "terrorist war crime" to attack civilian infrastructure.
But this international law only applies to certain parties, apparently: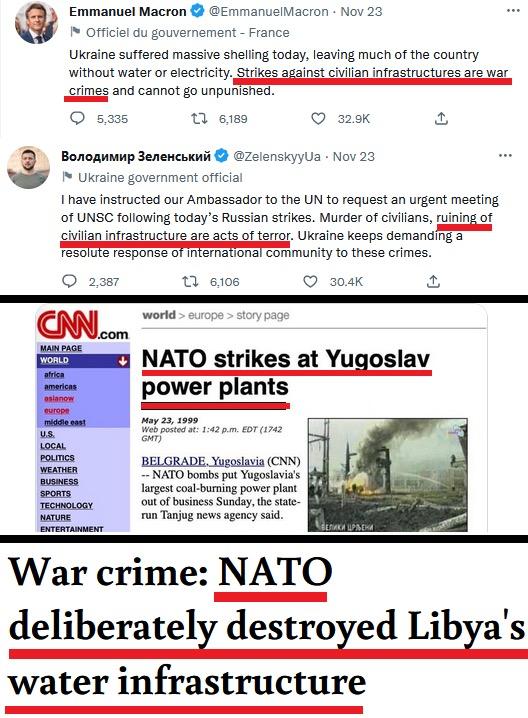 NATO even opened a "Russian War Crimes House" exhibition at the NATO Headquarters in Brussels. Which, if you go review the exhibits, are all exactly the same things that NATO allies have done in Yugoslavia and in the Middle East.
NATO even has its propaganda machines writing articles about how "war has rules" and "military forces cannot deliberately attack civilian infrastructure."
Their arms, such as the ICC, have said that they have a "reasonable basis" to believe war crimes have been carried out by Russia. But there is certainly no one looking into George Bush, Libya, Yugoslavia, or Syria. Nope, no war crimes there.
There are no war crime investigations anywhere the liberal democracy bomb-a-thon has occurred. Convenient.
NATO: Attacks civilian infrastructure constantly.
Also NATO: Attacking civilian infrastructure is a war crime!
Still, hypocritical propaganda is not just a NATO thing. Russia does the same. They called the recent bridge attack a "terrorist" attack. It is all a part of the elite's game of war.
It is humorous how if any world player ever had to be held to their own standard, they would immediately be guilty. NATO doubly so.
Takeaway: Never trust the propaganda in war.
The victors get to decide what was and wasn't a war crime in the short term.
The truth doesn't come out until historians get their hands on it centuries later.
Read Next: World War NATO
If you enjoyed this article, bookmark the website and check back often for new content. New articles most weekdays.
You can also keep up with my writing by joining my monthly newsletter.
Help fight the censorship – Share this article!