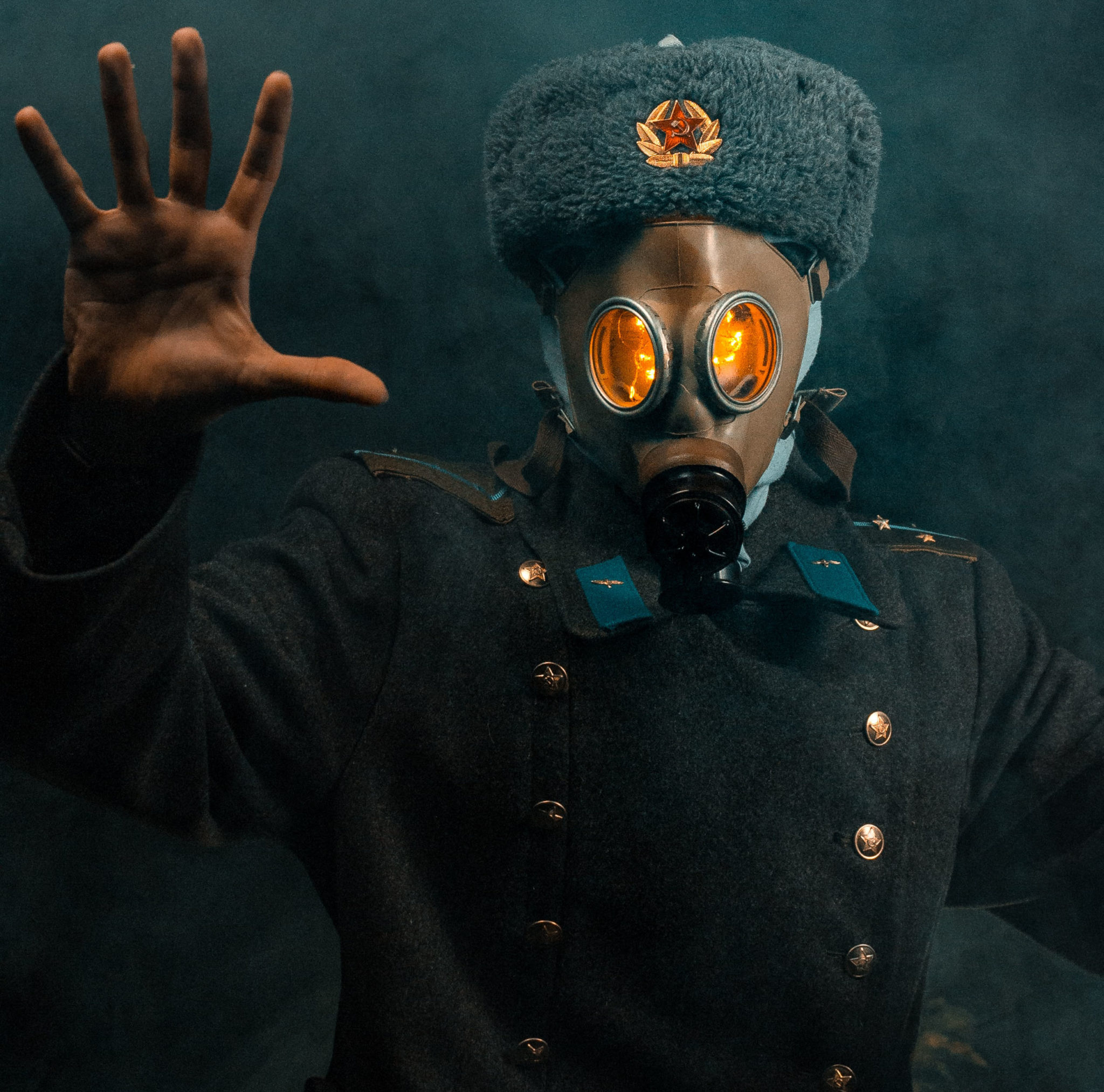 The Risk Of A Chemical Weapon Attack
The U.S. government is obsessively convulsing about chemical weapons being deployed in Ukraine.
This new narrative is an interesting beast. It makes absolutely no sense from a Russian perspective. They have nearly all major cities surrounded, and last reports seem to indicate that the large force of Ukranian soldiers in the East is also surrounded and without supply lines. Negotiations are progressing in their interests. Ukraine has already admitted it won't join NATO.
All they have to do is hold out until the cities and military run out of supplies, and the Ukrainian leadership will cave. This strategy would result in minimal injuries to civilians and to their own forces.
In taking this approach, it will make Ukraine much easier to keep neutral and hold in the future. It's a logical, pragmatic approach. It makes little sense to decimate a country that you want to either control in the future or to remain on your side after the war. Chemical weapons make no sense to deploy in this conflict from a Russian angle. It would only solidify Ukrainians against Russians even post-war, while provoking wrath from nearly every country, even those allied to Russia.
But that's the narrative. The evil Russians will do evil chemical attacks because of evil Russians. Which makes me believe there is a potential for a false flag in the works.
NATO has been beefing up troops in Poland, the Baltic states, and along the Ukranian border. They have said that chemical attacks are a "red-line" and they might enter the conflict if that happens. They then say that Russia is going to commit a chemical attack. It's hard not to see this as a potential setup to commit a chemical attack, blame the Russians, and then have justification to invade.
If nothing else, it has given the Azov battalion a reason to use chemical attacks against their own people. Because then they have a chance to draw in NATO support. A few thousand dead for a potential shot at victory with NATO intervening, compared to their slim chances as of now.
All of this is very odd and seems to be a way to justify an incursion into Ukraine from NATO. If they want a world war, all they have to do is a false flag chemical attack, and they've already laid the groundwork to then start that war. Or at least start shooting down Russian planes using a no-fly zone, which would lead to the same.
All of NATO's ramblings about chemical attacks could also be benign. They could simply be using it as more fuel for the "Russia evil" narrative, with no further purpose. On an even similar margin of possibility, Russia could be gearing up to use chemical weapons, although there does not seem to be a logical reason to do so. But humans aren't always logical, so the possibility always exists.
Those of us following current events love predictions. Us humans always want to know the future, so we generally look to people who were right about prior predictions in hope they are right about future ones. A thing I have found, however, is that predicting future events is a lot like psychological manipulation. They use similar tactics and methodology. The best predictors sneakily cast a very wide net of possibilities, so that they cover all the most logical, rational outcomes. They rarely say bluntly that one thing or another will happen, because they will be proven wrong more often than not and their title of predictor will rapidly meet a gravestone.
Luckily for me, I don't care about being a good predictor. I don't want the responsibility that comes with that title. But I have no problem giving my analysis of current events, without claiming to know what the future holds. What is clear is that the United States and NATO provoked this war. Which means there was a reason to provoke it.
In the same vein, they have started using this new chemical weapon narrative, so there is something at play with it. The most rational reason seems to be it being used as a potential hedge against Russia for whatever future move they have planned. Whether that is to simply paint them as evil or to use it to escalate the conflict is anyone's guess. I'll let the predictors take the heat for that.
My bet for the overall endgame is still on the economic piece, but it easily could be a desire for war or some other nefarious purpose. This chemical attack conspiracy may fall along those latter lines. Time will tell, as it always does. But until then, all we can do is continue to follow the trends.
Read Next:
The Russian Invasion Of Ukraine
The Fall Of The Petrodollar: Say Hello To Hyperinflation
Does America Have The Moral Authority To Criticize Russia?
If you enjoyed this article, bookmark the website and check back often for new content. New articles most weekdays.
You can also keep up with my writing by joining my monthly newsletter.
Help fight the censorship – Share this article!