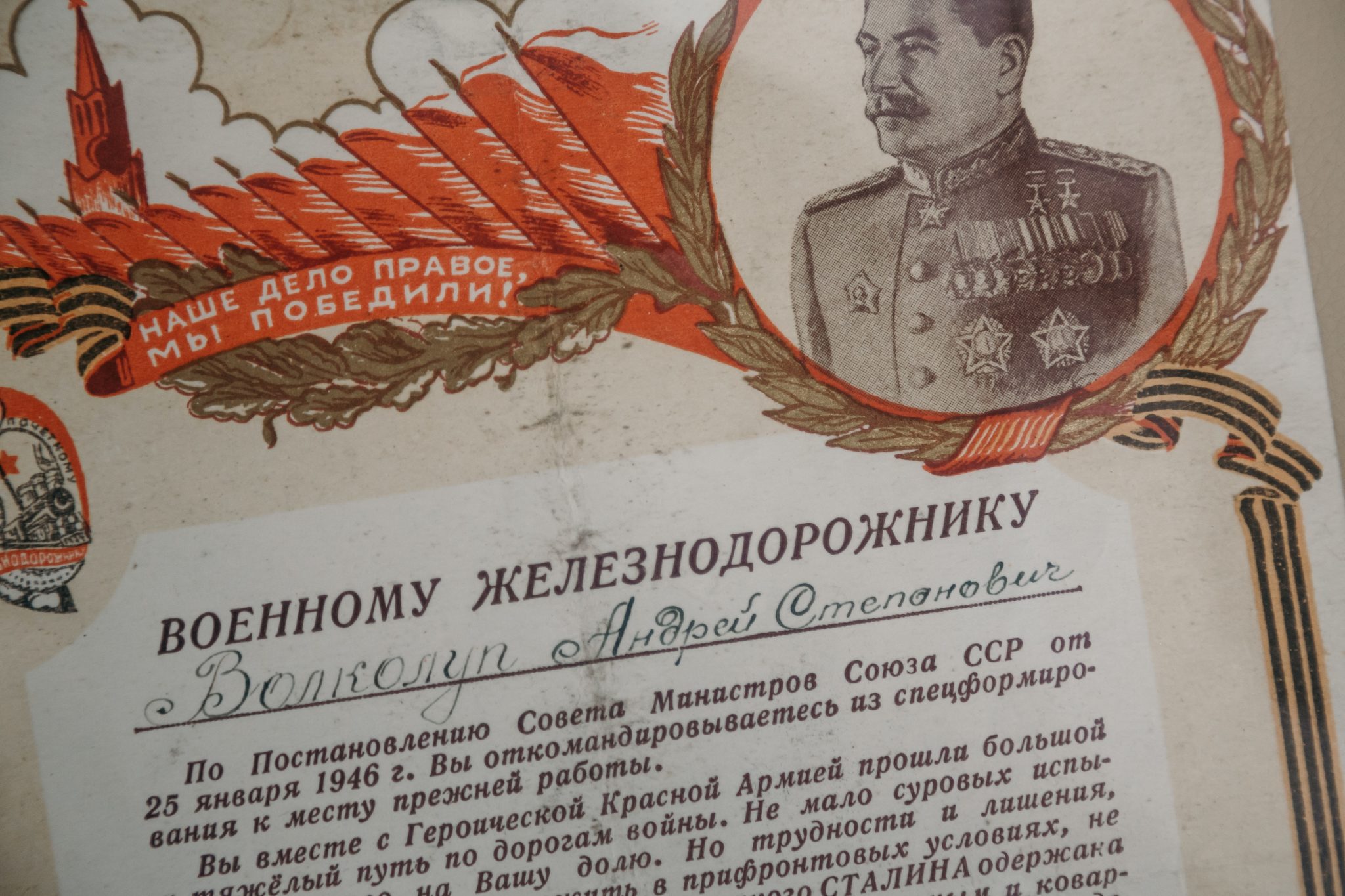 The Rule By One government Framework
(If you haven't, I recommend reading this first: An Updated Visual Diagram Of The Cycle Of Collapse)
What exactly is a dictatorship? Does it differ from despotism? How does they differ from fascism or autocracy? Or even communism? While the branding may be different, the end result is the same. They are all a rule by one scenario.
In theory, there are quite a few distinctions defining the differences. Fascism endorses tribal nationalism (and is of the Right) whereas communism is more class-based (and is of the left). A monarch may declare themselves as leading by God's will while a dictator or despot may appeal to a cult of personality. However, in practice there is little difference. The functioning of these governments may be a bit different but the power source remains the same: "the one". Every single thing in the nation is centralized or could become centralized by the one at any point in time.
When implemented, they are all just differing versions of extreme authoritarianism. They all enact the principle components of authoritarianism and total control. Let's consider which of these components apply to communism, fascism, autocracy, and dictatorships:
A leadership which is unaccountable and unrecallable to the population they are meant to represent.
A rejection or outright restriction of opposition parties.
A rejection of allowing any form of opposition to the state.
A rejection of inalienable freedoms when inconvenient to the ruler.
High control over not only public aspects of life but also private life.
A singular entity that controls all aspects of the nation.
These are the key elements of a tyrannical society. Does communism, fascism, and dictatorships not check all of the boxes? Why then, would we consider each separately? In short, we shouldn't. They are all different systems that are based on the exact same framework: a rule by one.
Therefore, we can define a rule by one framework as a governmental structure that exhibits absolute centralization through the "one". All power sources and power centers are under control of the one. There are other traits that can define it further, but the most important component is recognizing the absolute centralization aspect of this framework. Other traits can often vary because of the whims of the one. Since they hold full centralization the traits can change whenever they desire them too.
Now we understand the key elements and the definition of the rule by one category. But why do we reject it as a possible form of government resistant to the political cycle of regime change?
We have two focuses with Enclavism: a government that is sustainable and a government that is desirable for the national people. The rule by one is terrible at both of these focuses. For our first argument here we focus solely on sustainability: the most important part of our framework. Thus, we only want to know what form of government can survive long-term without falling to the cycle of collapse. So, the question is "Is a rule by one government a viable long-term option if we could establish a benevolent leader?".
After all, throughout history there are examples of dictators performing very well for their society. Many have done tremendous amounts of good for poverty alleviation, health and wellbeing of the country, or just economic development. A few of these leaders even chose to preserve freedoms. Many emperors of Rome were of totalitarian but populist origin. Despots can be loved for centuries after they have died. Regretfully, the totals (totalitarians) still fall prey to the same cycle of collapse effects that the other systems do. Albeit, for authoritarian reasons.
The future of totalitarian regimes depends entirely on popular support for the leader and the actions of the leader. If either of these falter, the long-term viability plummets. Violent resistance or collapse is an inevitability over a long enough time duration for any country that rests its power in one leader. If the leader and ruling polity are not at least tolerated, they will eventually be ousted. Many times, it's not even the citizens that do the ousting. Military, internal defense units, and foreign invasion are all a massive threat to totalitarian regimes, because they can often elicit internal popular support against the leader.
Consider the main variants of fascism throughout history. It includes 3 primary regimes: quasi-Fascist National Socialist (NSDAP) Germany, Fascist Italy, and corporatist-Fascist Spain. NSDAP Germany and Fascist Italy were both decimated by external forces due to their over-ambitious incidents of imperialism. External threats hold much more weight against totalitarian regimes, due to their usual lack of public support and imperialist mindsets. The leaders drew them into these conflicts. These two are key examples of this. But what about Spain? The country that was also fascist but largely avoided the same fate in World War 2? After its dictator Francisco Franco died, the entirety of the fascist regime fell apart. It dissolved and a rule by many returned immediately after. The same theme occurred with Pinochet in Chile. The declining periods of the Roman Empire was often due to poor leadership during certain emperor's time periods. The examples are endless. One person cannot be entrusted with sustainability forever.
What use is there in supporting regimes that can dissolve because of the actions of a single bad leader? There is practically no way to bullet-proof a nation against takeover from a bad leader that then has absolute control. Neither is there a method to provide any forms of checks and balances when bad leaders naturally do arise. Which comes to the crux of the issue with totalitarianism: it focuses too heavily on one single leader. If that leader loses control or power, it crashes. If that one leader is disliked, it risks rebellion or foreign invasion. If the one leader is malevolent, the people will suffer. If the one leader is not intelligent enough to rule properly, the nation will implement disastrous policies. If the one leader is not virtuous, they will spread degeneracy and evil throughout their rein. If the one ruler is weak or ineffective, they risk takeover or expulsion. But probably most catastrophic: If the one ruler does not like the system, they simply change it. So, no matter what kind of system we made on top of the rule by one framework, there would be no way to truly safeguard against decline since the power can only truly rest in the hands of the leader due to the framework limitations. We could put in great safeguards, an excellent vetting source, and numerous other desirable traits, but if a single ruler in the entire lineage of the history desired it to be changed, it would immediately be worth nothing. We've seen this repeatedly throughout human history with authoritarian monarchies, communism such as communist Cambodia under the Khmer Rouge, and of course with corporatist Spain.
It generally holds that nearly no long-term viability is present when one leader can run it into the ground. Eventually, you will get that one bad leader. Even the USSR, which was arguably one of the most powerful rule by one forms in history, had a rough transition away from autocracy. It also ultimately fell because of the decentralization actions of a single leader (Gorbachev)[i]. A governmental form that is susceptible to total collapse by one person is not a sustainable form for long-term viability. There is no manner of practice that could forever preserve the one dynasty, polity, or individual from becoming corrupted. No safeguards against it can exist because the ruler is the sole holder of power and can circumvent any safeguards at their leisure.
So, their long-term viability is low. What about our second focus: being a desirable government? As in a government that is beneficial to the citizens, spiritually healthy, and relatively free? Outside of their lackluster long-term viability, the totals also showcase a nasty habit of generally rejecting all liberties within a society. There is little to be found in these systems that is desirable for the long-term. They can be great when the ruler is great, but once the ruler is bad, the conditions for the people rapidly deteriorate. An authoritarian nation is only beneficial for as long as they have a benevolent leader. When that benevolence ends, the desirability and sustainability aspects can both be on the chopping block. The nation may very well get an awe-inspiring Augustus, but with that Augustus comes an inevitable Nero.
A liberty-preserving constitution or other safeguard against tyranny cannot be enforced when the people have no power. Liberties are never guaranteed under a rule by one. Thus, freedom is not so much relative as it is absent. Likewise, the nation's spirit will only be safeguarded until a non-virtuous leader takes the helm. At which point, it will nosedive. The same can be said for the benefits to the citizens. These nations rarely aid their citizens. Instead, the focus is on aiding the one.
The rule by one framework has resulted in some of the greatest human rights violations on the planet, such as Stalin's gulags, Mao's great purge, the Khmer Rouge genocide, the Armenian genocide, and all the associated failures by totals. The Holodomor, the World Wars, and numerous other atrocities were enacted under the rule by one framework. Most of them being targeted at their own citizens. If the framework can allow these things to occur to their own people, then there is no way that the government could ever be considered truly desirable for the national citizenry.
They collapse easier, as well. Rule by many frameworks generally do not last as long as the rule by few and rule by many alternatives. Because of the total centralization, there is a clear target to enact change. Tyrannical regimes can collapse in many different ways, rather unlike the other forms which generally show a more linear path. They can die quickly but painlessly such as corporatist Spain and junta Chile. They can crash rather violently such as with the fall of Western Rome or National Socialist Germany. Or they can decentralize marginally over time as in the case with the USSR and Cambodia. Their failures take place because of a single leader disbanding their power base, a citizenry yearning for freedom, foreign intervention, or from economic failure if the government goes the market interventionist route for too long.
For these reasons, tyrannical regimes are very opposite to our desired end-result. They are fully centralized in the hands of the one, they are not sustainable, and they are generally not long-term desirable for the national people.
Rule by one rightfully takes its place as one of the worst options out of all of the available for long-term success and well-being of the national citizenry. It is exactly why throughout history authoritarian societies tend to be the most harmful compared to their rule by few or rule by many alternatives. Their duration is uncertain, some lasting very short periods of time and others lasting long periods. But in general, they do not last as long as the other frameworks.
However, they still play a very important role in the political cycle of regime change. They are the bedrock, the place where rule by many returns too when it has failed. We will address that further in the next chapter.
The rule by one is also often necessary for beating centralizers, regretfully. Decentralization has never demonstrated the ability to stop the massive degeneration of society that occurs during the cycle of collapse of governments. The only thing that can stop this degeneration is full centralization against it. Centralization in the hands of the people, instead of the elite. Transitional periods that move nations away from degeneracy or absolute centralization almost always share similar traits to a rule by one. Or they are an outright rule by one. Examples include George Washington and Pinochet.
While rule by one often resembles a malleable and weak culture at the discretion of the "one", there is a singular exception. This one notable exception is a religious rule by one framework known as monarchism.
Monarchy is an interesting form of government because there are varying levels of monarchal power. They can hold the reigns as sovereign dictators or they can just be ceremonial puppets with no power. We are not interested in the ceremonial monarchies; their branch of government is based on different frameworks. The form of monarchy that we are addressing is a religious absolute monarchy.
This form of monarchy is largely removed from modern society, except in the case of the Islamic nations. Saudi Arabia and Oman being two prime examples of absolute monarchies. A better phrase for "absolute monarch"? Religious dictator.
Monarchies function primarily as dictatorships which were mentioned previously. Under this form of government, the personality of the dictator tends to become public policy. Monarchies are unique because they take their source of power not from a dictator directly or from a constitution. They take it from their God. Whether an Islamic or a Christian monarchy, their traditional foundations and culture are grounded in their respective religious texts.
Coincidently, these forms of government also tend to have the strongest cultures of any governmental form possible. Which is ironic, considering normal rule by one frameworks have cultures that can change as rapidly as their leader. Instead, religious monarchies are notoriously insulated from degenerate behavior. Largely because religious texts prohibit or discourage behaviors that promote degeneracy. It acts as a trump card even greater than the monarch. Instead of having a culture that moves with the dictator, the culture is grounded in the religious texts that the dictator very often must abide by to not be overthrown.
More people are becoming increasingly secular in the West at the time of this writing. This secularism is devastating the moral fiber of the societies it inflicts. This decline directly encourages and expedites the cycle of collapse. Absolute monarchies appear immune to this disease, largely because of their cultural control mechanisms. While these control mechanisms don't always work flawlessly, we can study when they do work and try to utilize them to preserve our own culture in our framework.
Regretfully, however, monarchies still share the same fate within the cycle of collapse as dictatorships do. Which is exactly why we see so few of them around the world any more. But it is worth noting that they rarely fell directly to degeneracy. Monarchies normally fell from either a religiously wayward leader, an external threat, economic decline, or a revolution unrelated to the culture. The culture and the national people were still sustained under monarchies.
Were the values they upheld just? Unlikely. Killing "witches" and stoning men that won't bow to your god isn't quite a virtuous standpoint. But the values they upheld are irrelevant. What is relevant is their power to control this abject, ever-changing culture. They secured their existence very well through cultural requirements.
Cultural degradation is one of the most rapid death-blows possible to a nation. If the culture falls, the nation will fall shortly thereafter. If the culture falls, the entire people may fall themselves. But no culture changes overnight, it is slowly eroded over time. Monarchies prevented this. The culture was given enough room to be comfortable to the population, but controlled tightly enough to ensure it never collapsed from decadence.
For these reasons, monarchies are the strongest form of government for cultural preservation. Is there any other government form that had such strong cultural stability? They held tradition, morality, and values to the highest extreme in all people within the nation. The absolute stranglehold on a country's culture within monarchy ensured no one discarded the core tenets of their specific religious documents. Which, often resulted in the following of a similar moral and ethical code. A unifying force for the nation and their people.
There is no culture more stable than one under a benevolent monarch. Sadly, it will not last forever. It will share the same fate as the other rule by one frameworks. Eventually, nothing could stop a spiritually wayward monarch from appearing that caused irreversible damage. When all of the power is centralized in such a small space, it only takes a small catalyst to set off the ticking timebomb. Additionally, a strictly religious political framework at this point in history is largely undesirable. The individuals and their communities would be better suited to deal with religion on their own personal levels. A desire for the spiritual underpinning and the morality of the nation is a completely different topic, however.
So, while monarchy is not a viable long-term government, we can take some lessons from one of the areas it succeeds. That area is in cultural containment and preservation. If we want to stop the cycle of political collapse, we have to stop the root reasons for the societal decline that leads to collapse. In the rule by many form that we base Enclavism off of, one of those reasons is cultural degradation. We can take the lessons from monarchy and apply them to our government to preserve the culture and spiritual backbone of the nation going forward. All while abandoning the other authoritarian aspects of a rule by one.
There are a few other aspects we will take from the rule by one, such as a recognition of power and oversight controls. Oversight, for a proper centralization protocol. The recognition of power, to correct the issues of recognizing who holds true power in the nation to keep them responsible and accountable (as is so often difficult to do in a rule by many). However, those are a topic for another time. For now, we will end by saying that we take the good pieces of the rule by one and discard the rest.
---
[i] William Taubman, Gorbachev: His Life and Times. If you desire to understand why Gorbachev took the actions he did, this account of his life will lead you to the answer.
Read Next:
The Intelligentsia Uncover Themselves
The Eras Of Western Civilization: On Tradition
This Seems Reasonable: "We're Coming For Your Children"
If you enjoyed this article, bookmark the website and check back often for new content. New articles most weekdays.
You can also keep up with my writing by joining my monthly newsletter.
Help fight the censorship – Share this article!