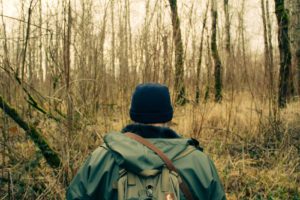 I may have written about first aid/survival kits a few times:
But I've never discussed building your own kit.
So, I figured why not chat about making one of them for yourself?
This article includes two options: building a first aid kit and building a survival kit. Some pieces overlap, but many are unique depending on which you'd rather make.
Regardless of if you're looking for something survival or first aid based, I've got you covered.
Build Versus Buy
Obviously, the biggest advantage to building one is that you know exactly what's inside it. You have a lot more control over the contents.
Thus, if you need a kit for a specific purpose (IE: bug-out bag), it makes much more sense to build your own and tailor it to your expectations rather than buying. Plus, it can be a fun experience too. Just like building an AR15.
A downside is generally the cost. When building your own, it's likely you will pay more than you would to buy a comparable bag of the same size. It also doesn't take extensive research or buying 150 pieces of items separately when you purchase a complete kit. But if you like researching, that can actually be the fun part.
If you'd rather buy, read my article here: Top 5 Best Survival First Aid Kits in 2018.
Another option is to buy a kit, and then add items to it as needed. With that option, you tend to get the basics out of the initial kit and can further customize it. If you're doing that, make sure to find one that has ample space available in the bag to fit more items. Otherwise, you'll be SOL.
Building Your Own First Aid Kit
What to Include
It's important to know what size you'll be lugging around. So I'm not going to give exact numbers on what to buy. If you want a bigger kit, size up the number of pieces you put into the bag. If you want something smaller, get the minimum.
Also, many kits include things that I'd never actually use (such as ice packs or small band aids), so I've left those out. If you would use those, it may be something to consider adding.
Obviously, get a bag to hold everything depending on the size you're looking to build. A case with a lot of packs/pouches/pockets is generally preferable for easy organization of materials. Just lumping everything into a single open bag without separate compartments will make it a nightmare to grab the items you need when the situation arises.
Every kit should have the following bare minimums:
Mini flashlight (How will you use this stuff at night without it?)
Numerous adhesive bandages
Few sterile gauze pads
Adhesive tape (Medical)
Safety Pins
Moleskin
Antibiotic ointment
Scissors
Non-latex disposable gloves
CPR breathing barrier
First aid manual
Tweezers
Antiseptic towelettes (or alcohol)
Pain relief (ibuprofen/acetaminophen)
Allergy relief (anti-histamines like Benadryl)
Calamine lotion or Hydrocortisone cream
Anti-clotting agent (QuickClot)
Additional options to consider (non-essential):
Small bar of soap
Iodine/Betadine (wound care)
Universal splint (SAM Splint)
Visine
Gel blister pads
Knife
Multitool
Shears
Lighter (Bic)
Razor
Aloe Vera
Commercial tourniquet
Sterile saline pods
Med/Large butterfly bandages
Poncho
Finger clot
Thermometer
AED
Herbal wash (for eyes)
Building Your Own Survival Kit
What to Include
A survival kit and a first aid kit will seem somewhat similar, but survival is more geared toward hacking it out in the wilderness/bugging out rather than strictly treating medical issues such as a first aid kit.
Thus, a survival kit can be used to complement a first aid kit. In this way, you have both your bases covered.
Another way to accomplish that same goal is to include first aid materials in a larger-sized survival kit. Generally, most people would want a small survival kit, but to avoid having to carry two kits it is totally feasible to combine them into one.
Survival kits are also fun to just have around (tossed in your car) for when you may want to use them.
The kit itself should be waterproof and have a hard-case shell, unlike first aid bags. This will be far more useful in the wilderness/rain/snow. Again, get one sized appropriately for all you want to carry in it.
A survival kit must also be owned by someone knowledgeable. It's worthless if you can't survive for two minutes outside without going into panic mode. You should know how to build a shelter and prep accordingly.
If you're looking for some pre-made mini ones, check out my article here: Mini Survival Kits.
Every kit should have the following bare minimums:
Thermal blanket/emergency blanket
Compass
Flashlight
Poncho
Small wire saw
Small amount of fishing line
Aluminum/Tin foil (fold up, use for water or cooking)
Additional options to consider (non-essential):
Lighter/Matches
Multitool
First aid equipment (band aids, slings, splints, wound dressings, anti-pain meds, alcohol, etc)
Tweezers
Spare battery for flashlight
Safety pins
Cotton balls/petroleum jelly (fire)
Tactical pen
Whistle
Pliers
Paracord bracelet
Building Your Own Kit Summary
It's a fun journey to build your own first aid/survival kit. It may take a while to customize it to your liking, but the finished product will be much more specialized to your needs than if you go buy a pre-made one.
My personal favorite is the survival kit. It's cool just to take that out for a hike and use some of the stuff in there to practice with and enjoy the day. Give it a shot if you go about making or buying one.
Hopefully, this article has given you some solid ideas. Any questions/comments on either kit drop them in the comments and let me know.