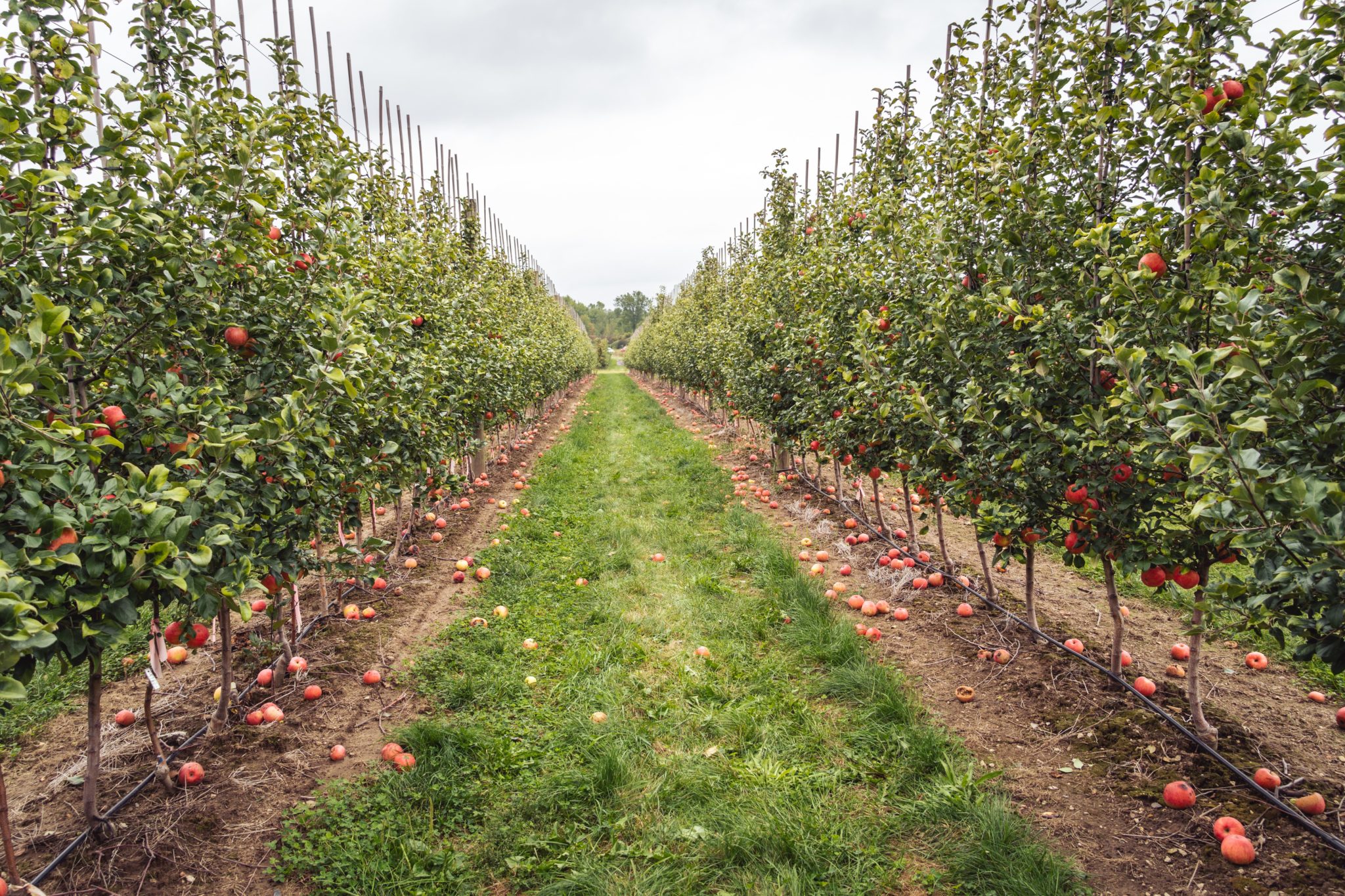 The Self-Sufficient Backyard
If you don't have much land, this diagram could be a very useful tool.
Even if you have more land, you could still use the principles explained within it but extrapolate it to a larger land area.
Here is the low acreage, "screw grass" alternative:
(right click -> open image in new tab for full size)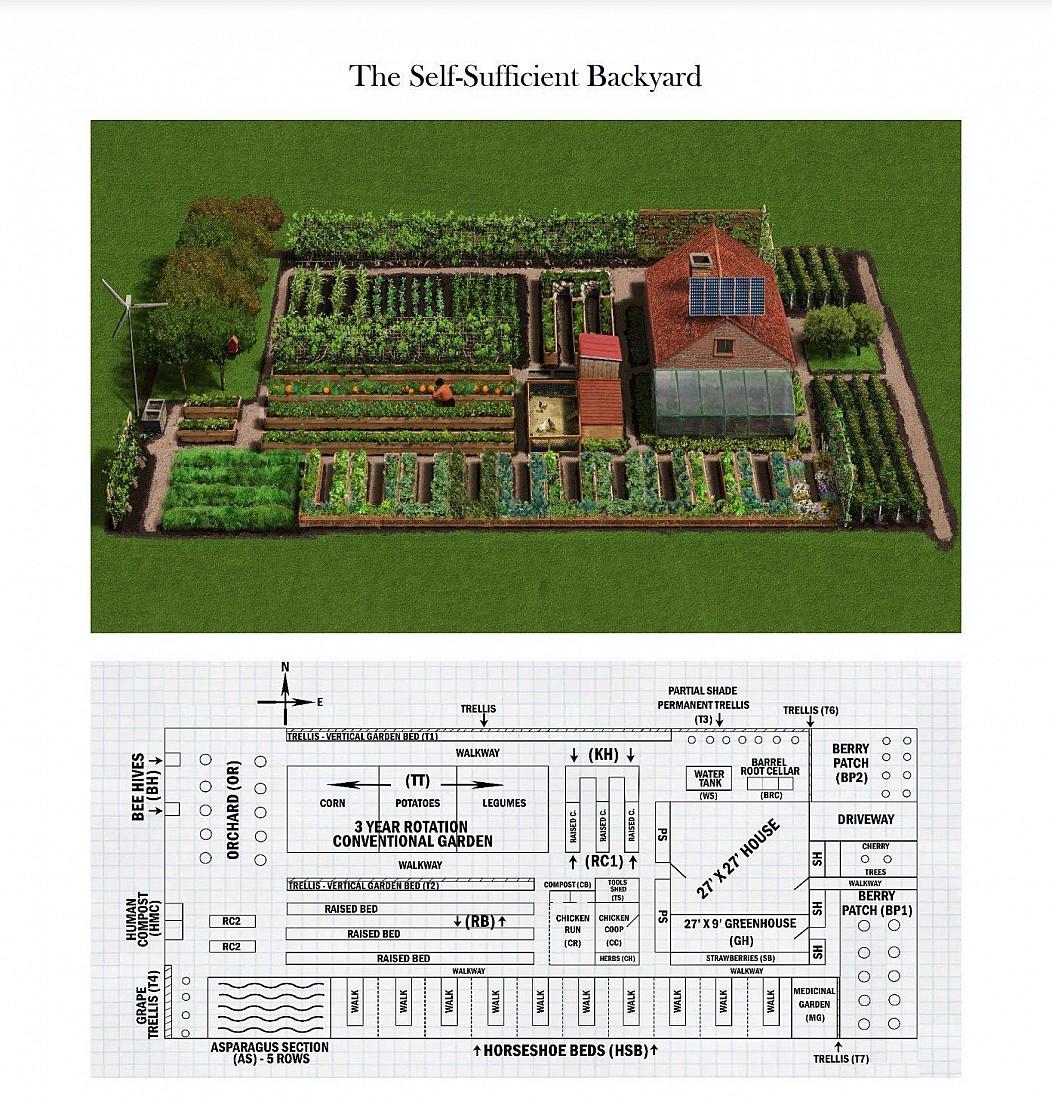 I personally really like this set up.
I would, if land is available, recommend a wood-burning stove and some trees to contribute to that wood-burning stove. This is a really important piece for actual self-sufficiency. So, if you could buy an additional wooded area, it would be preferred. Even if you don't directly attach this land to the property line.
Secondly, I'd recommend a fireplace for temporary heating, depending on the climate you are in.
I'd also toss in a place for water storage that isn't the house or the water tank.
I would also remove the compost and instead place certain flowers or other things that could ward off certain bugs from your plants so you don't have to use pesticides. This one is just a personal preference, though. I don't like dealing with compost and consider the plants as more important.
The solar is a 50/50 from me. I'm not sure I trust those things to last more than a few years, so I see little true "self-sufficiency" in them. Wind turbine is also rather humorous. I'd rather stick with tried-and-true wood so I don't freeze to death, thanks.
If you had a bit more land to work with, I'd do a few extra things:
Get some pasture area for goats. If brave, try sheep or cows. If want to go all out, get pigs.
Wooded area on property.
Move the chickens away from the house and make sure they are entirely enclosed (chickens stink and coyotes love them).
Have a much bigger orchard (great to sell or trade).
A lot more anti-bad bug plants.
Have an enclosed rabbit farm. Easy, fast meat. Really only need to start with one male and three females and you'll have a never-ending supply of rabbits.
If climate allows, a water source like a pond that you can stock with fish and keep clean (aquaponics or similar).
Rain-catching and/or rain-distribution system if needed for the climate of the area.
Still, this diagram is a phenomenal base. I just wanted to add some further fun ideas.
As always, more land is better than less. Keep that in mind before BlackRock and Co buys it all.
But this diagram proves even with little land, you can make a lot of progress toward self-sufficiency. You just have to put in the effort.
Read Next:
The Basic Guide To Self-Sufficiency
Global Supply Chain Collapse: The Solution (Tangible Consumption Assets)
Keep Your Mental Health In Check
If you enjoyed this article, bookmark the website and check back often for new content. New articles most weekdays.
You can also keep up with my writing by joining my monthly newsletter.
Help fight the censorship – Share this article!