The Imaginary Libertarian Business
Vox Day captures the reality of the modern business structure in just two short paragraphs:
All of the social media giants are, to greater and lesser degrees, fraudulent corporate structures. They are not actually real businesses as one learns about business in business school or Econ 101. Their nominal customers are not their customers, but rather, their "advertisers", who are not actually advertisers as one is taught in Marketing 101, but Clown World conduits for free money provided to ticket-takers. They are totally – and I mean TOTALLY – dependent upon a constant flow of external "investment" money. In most cases, the total "investment" into them far exceeds their actual revenue.

For example, Patreon's peak monthly payout, in July 2022, is $26 million. Since they take an average of 6 percent, this means their average monthly revenue is around $1.6 million. Ergo, their peak annual revenue is around $20 million and their total lifetime revenue from 2013 is around $60 million, while as of one year ago, Patreon had received $413.3 million in funding over 10 rounds. This strongly suggests that Patreon is not, and never will be, a viable business under its current revenue model. The same is true of Twitter and other public companies propped up by various forms of "investment"; rising interest rates and falling stock prices mean that the flow of money these corporations require to operate is beginning to dry up.

[…]

As a community, we have an amazing opportunity here. The corporate fakes and frauds that have siphoned up all of the public awareness by providing "free" services are beginning to crumble. As with the Great Depression, the giants of the 2060s and beyond will be the agile and determined operations that survived and thrived during the Great Collapse.
This is really why the market correction activities that most libertarians support would never work. It doesn't matter if you stop supporting evil corporations, because they aren't being legitimately supported by the market in the first place.
Most of these modern atrocity-corporations' balance sheets are not geared toward consumption, subscribers, or even users (they just make those up, like Twitter creating fake accounts). The real root money comes from the isolated class who funds the corporation through some other means. Maybe that funding is investments, or stocks, or advertising, or one of the other dozens of ways influential funding can be procured, but it's not through the traditional market. That funding rests outside of that, so that the traditional market cannot harm its operations.
If you quit giving money to one producer because their activities are evil, but still put the money in the system, it will just go elsewhere. Fifty percent or more of the money will end up getting taxed at some point, and the government will just fund those enterprises instead. Or perhaps you'll switch companies without realizing that they're all connected through conglomerations and higher-level corporations, anyway. Or they'll just shut down the entire economy—like they did with covid—and force extra funding to go to the big box stores.
Thus, traditional market activity (i.e. what libertarians propose) does not and never will work. When a small amount of people control a vast amount of wealth, the majority of major businesses, and share numerous connections with cultural/intellectual/information/political arenas, the "free" market is not quite so free. It's a centralized market, so your activities within it will not impact it on a large scale.
Even if you somehow restored the original republic (impossible), the exact same thing would just happen again. A decentralized, free market will inevitably be centralized or subverted if left unprotected. Which is exactly what happened in our current market.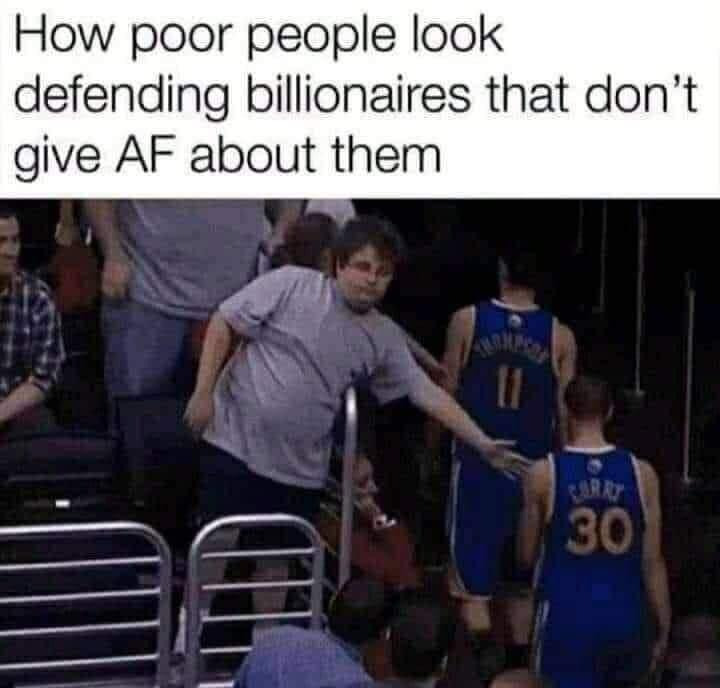 Clown world controls the system, so it will simply shift as needed to adjust to your market tactics. You can't beat their system by playing within the rules and confines of it.
We need our own system. We have to go parallel.
Read Next: The Fattening Of America
If you enjoyed this article, bookmark the website and check back often for new content. New articles most weekdays.
You can also keep up with my writing by joining my monthly newsletter.
Help fight the censorship – Share this article!