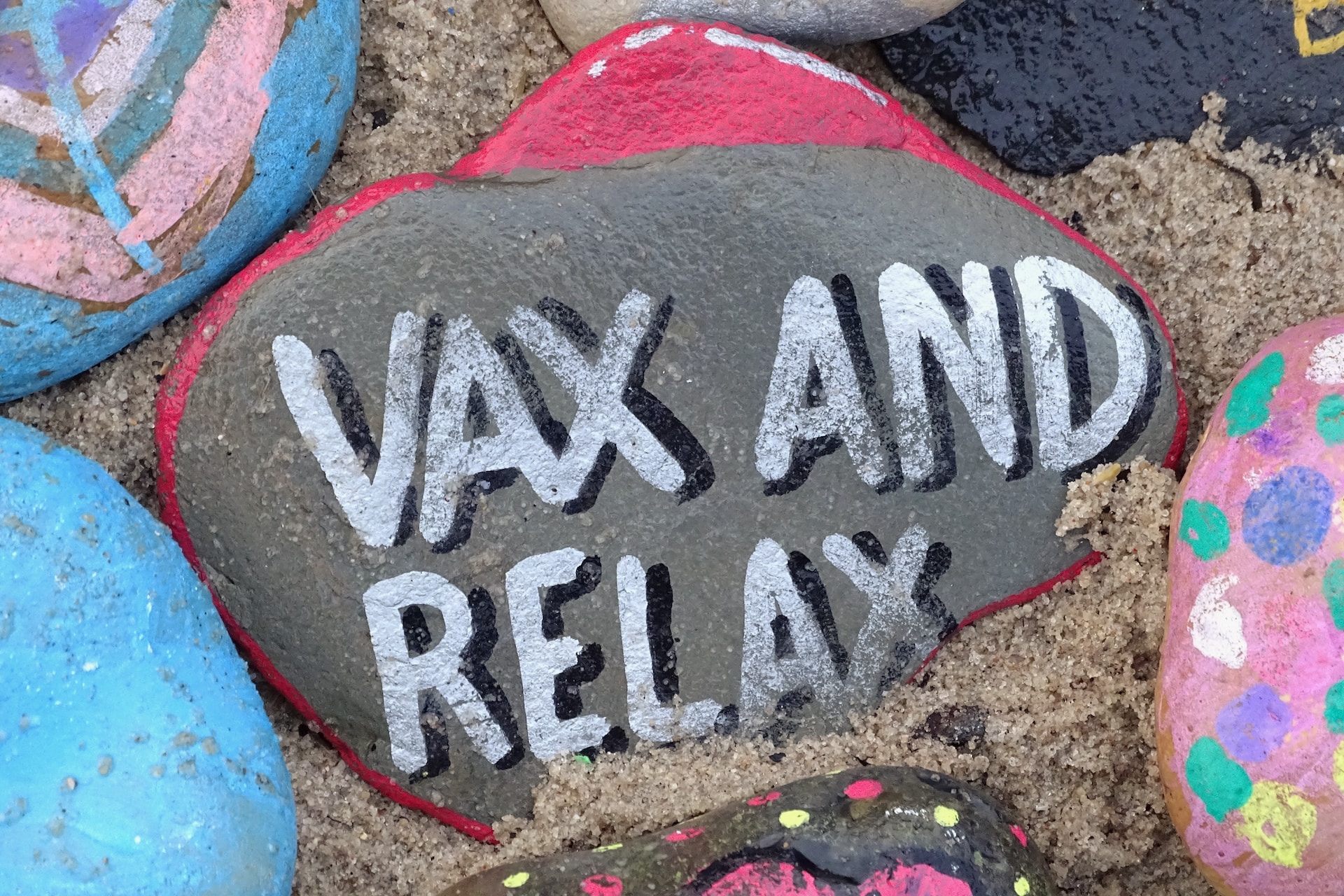 Provider Incentives And The Childhood Vaccine Schedule
I am not a medical provider, don't take my advice. Form your own conclusions.
But this is quite the interesting find, to help you shape those conclusions:
How Much Money Do Pediatricians Really Make From Vaccines?

If you want to be sure your pediatrician has your child's best interest, this is mandatory reading. Pediatricians around the country have begun refusing to accept families who opt out of some or all vaccines.

[…]

So how much money do doctors really make from vaccines? The average American pediatrician has 1546 patients, though some pediatricians see many more. The vast majority of those patients are very young, perhaps because children transition to a family physician or stop visiting the doctor at all as they grow up. As they table above explains, Blue Cross Blue Shield pays pediatricians $400 per fully vaccinated child. If your pediatrician has just 100 fully-vaccinated patients turning 2 this year, that's $40,000. Yes, Blue Cross Blue Shield pays your doctor a $40,000 bonus for fully vaccinating 100 patients under the age of 2. If your doctor manages to fully vaccinate 200 patients, that bonus jumps to $80,000.

But here's the catch: Under Blue Cross Blue Shield's rules, pediatricians lose the whole bonus unless at least 63% of patients are fully vaccinated, and that includes the flu vaccine. So it's not just $400 on your child's head–it could be the whole bonus. To your doctor, your decision to vaccinate your child might be worth $40,000, or much more, depending on the size of his or her practice.

If your pediatrician recommends that your child under the age of 2 receive the flu vaccine–even though the flu vaccine has never been studied in very young children and evidence suggests that the flu vaccine actually weakens a person's immune system over the long term–ask yourself: Is my doctor more concerned with selling me vaccines to keep my child healthy or to send his child to private school?

Sources:

The Physician Alliance Blue Cross Blue Shield Incentive Program[Please read our update below to find out how you can access the pamphlet.]

Update 4/30/2017: After Wellness & Equality published this article, Blue Cross Blue Shield locked online access to their incentive program and then removed the page altogether. Clearly this incentive program was never intended to be public knowledge and created a bit of PR issue for them. Fortunately, another website managed to save the entire BCBS incentive program booklet and has published it in entirety online… You can read it here: Blue Cross Blue Shield Physician Incentive Program
Here is a visual of the incentive program: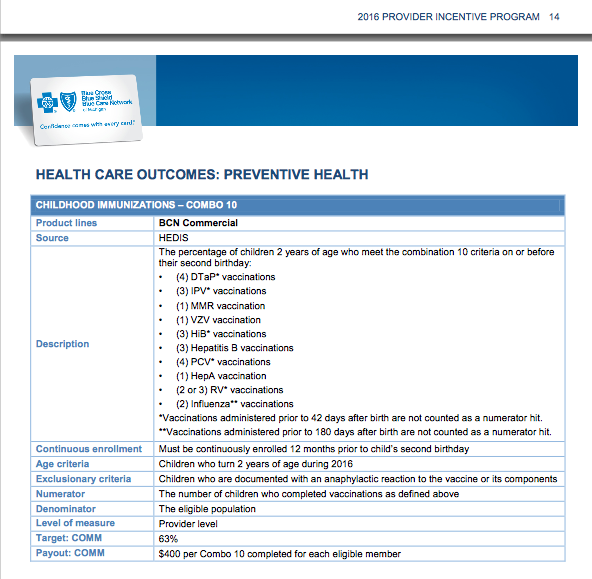 I am sure that many other insurances and Big Pharma agencies have similar programs.
No wonder so many pediatricians drop patients that don't get the full sequence. It's because they have to hit that 63% target. Without it, they lose their hundreds of thousands of dollars in incentive outcomes.
Complete greed and corruption, but at this point, what else do you expect from the "experts"?
If you want to dive really deep, check out the history of the CDC vaccine schedule. It never used to be over fifty shots just to get a kid to supposedly survive to adulthood. One has to wonder if the over-indulgence in vaccines is what is causing the abundance of autoimmune issues and the explosion in historically uncommon things like asthma/allergies.
Given our current clown world, I would not discredit the possibility. Profit over people has been the motto since the Enlightenment.
Even Ron Unz—a vaccine proponent—wrote a 7,200 word article on the copious lies surrounding one particular vaccine: polio. It is worth a read and can be found here.
For those of you interested, there are two rather vaccine-neutral books that are worth reading for their insight:
The Vaccine-Friendly Plan – Dr. Paul Thomas MD
The Vaccine Book – Dr. Robert Sears MD
Use these books in conjunction with information such as the above to form your own conclusions.
Read Next: The Basic Principles Of War Propaganda
If you enjoyed this article, bookmark the website and check back often for new content. New articles most weekdays.
You can also keep up with my writing by joining my monthly newsletter.
Help fight the censorship – Share this article!