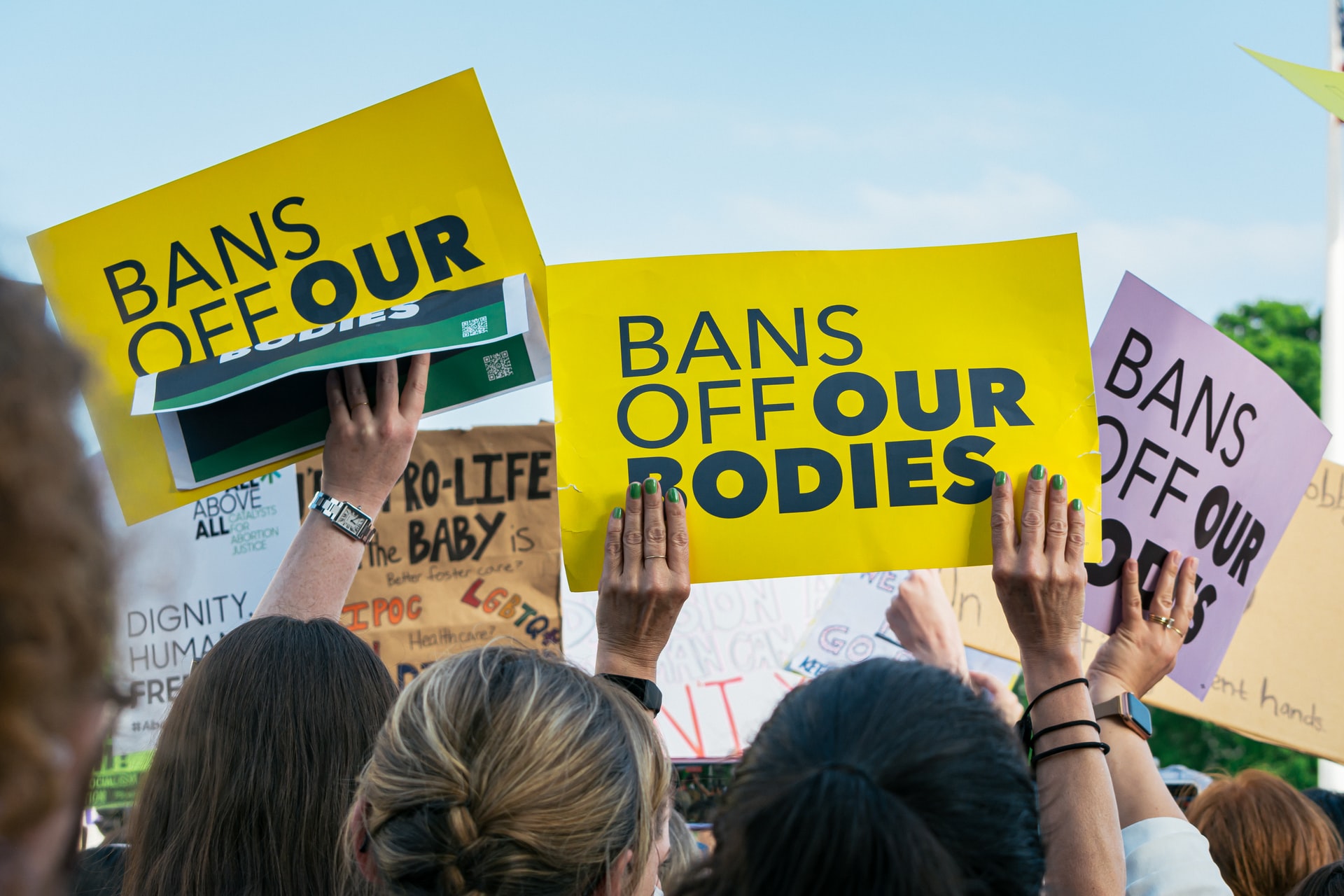 Goodbye, Roe V. Wade
Hoes mad:
By a vote of 6–3 on June 24, the Supreme Court formally overturned Roe v. Wade, the seminal 1973 precedent which struck down a swath of federal and state laws restricting abortion and largely legalized the procedure nationwide.

The 116-page ruling also reversed the 1992 companion precedent known as Planned Parenthood v. Casey, which held that states can't impose significant restrictions on abortion before a fetus becomes viable for life outside the womb.
Goodbye, Roe V. Wade. You won't be missed.
What a great introduction to the weekend. The "constitutional right" that is mentioned nowhere in the constitution is now revoked.
What we need now is a nation-wide ban on infanticide, but I'll take what we can get. At least some states can now ban or restrict it. Looks like quite a few states already have some trigger laws on the books, so the bans shouldn't take long.
This'll be yet another roadblock to keep the blue-haired whales from moving to my state. And it will hopefully show God that we are not all Sodom and Gomorrah. There's a few Lots left.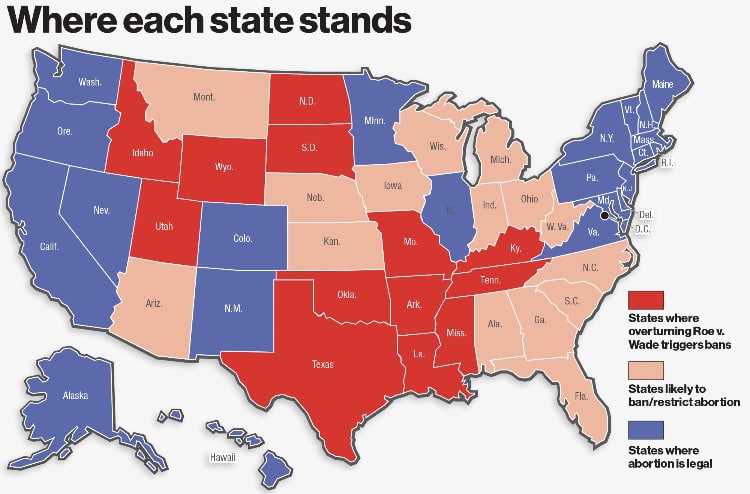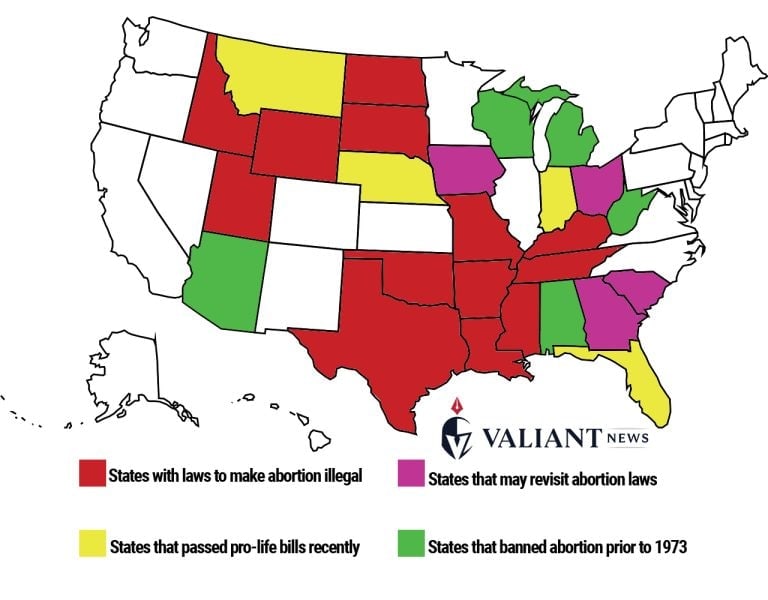 If you haven't read my history of Roe V. Wade, you should. Find it here: Overturning The "Human Right" Of Sacrificing Babies To Moloch. You should also read how they slaughter babies in the womb. Read my article on that here: How The Baby Killers Murder Children. If you read those two prior articles of mine, and you're not a demon or a psychopath, you have a 100% chance of being in support of overturning Roe V. Wade if you don't already.
Justice Stephen Breyer, a notorious leftist, was one of the three that dissented from this ruling. His dissent is hilariously idiotic, as you would expect:
"It says that from the very moment of fertilization, a woman has no rights to speak of. A state can force her to bring a pregnancy to term, even at the steepest personal and familial costs.

"An abortion restriction, the majority holds, is permissible whenever rational, the lowest level of scrutiny known to the law.

"And because, as the court has often stated, protecting fetal life is rational, states will feel free to enact all manner of restrictions."
You couldn't appeal to emotion harder if you tried. The idea that women have no rights because of this ruling is hysterical, because now they just have equal rights to men. When infanticide was legal, they had the additional "right" to kill their own children, a "right" which men did not share.
I also always get a kick out of the "state forces the woman to go to term" narrative that leftists promote. It's not the state that does that: It's called her own body. The woman's body brings it to term. The state simply stops her from slaughtering it before her body brings it to term.
And the last sentence gives it all away: "protecting fetal life is rational". Yes, states will enact all manner of restrictions to protect life. That is the point.
It continues to amaze me that people this clearly subverted and emotion-driven are allowed to be perhaps the largest determinants of our laws. It's absolutely incredible. But Breyer was nominated by Bill Clinton, so I really shouldn't be surprised.
Regardless of the three justices that are objectively insane, this ruling is a win. A small one, but we should celebrate every one we receive. It's a good day. Enjoy it before the Moloch-fueled riots show up.
If you're in a battleground state, I encourage you to fight like hell for this issue. Stopping abortion is a worthwhile cause on its own. But, it also has a lot of secondary benefits that may not seem immediately apparent but will become clearer in the coming months. Such as this ruling encouraging Justice Thomas to mention that we should also reconsider rulings on same-sex marriage and contraceptives. It's a snowball effect for state's rights, and you have a lot more control on the state level than in the hands of the feds.
Another secondary benefit is this ruling encouraging a mass exodus of all the leftist banshees to flee to abortion-friendly states. That is always a win.
Read Next:
Should You Vote Even Though We Have Rigged Elections?
Breaking God's Law: The Futility Of Violence Against The Enemy
Finding Common Ground With Leftists: Defund The Police
If you enjoyed this article, bookmark the website and check back often for new content. New articles most weekdays.
You can also keep up with my writing by joining my monthly newsletter.
Help fight the censorship – Share this article!