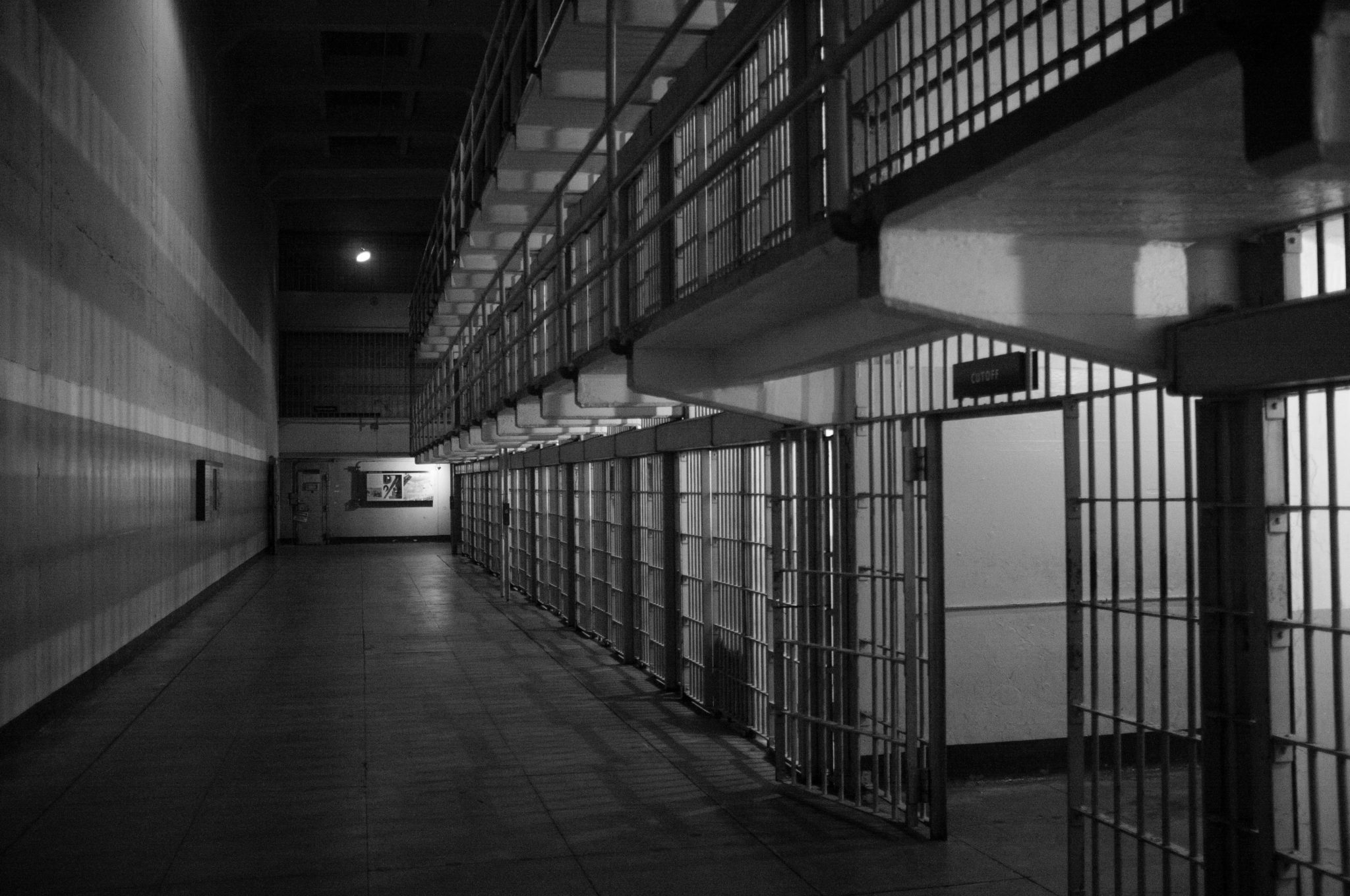 John McAfee Didn't Kill Himself
It is truly phenomenal how stupid the ruling class believes everyone is. In many ways, they are not wrong when looking at the grey masses. But for those of us with a functioning brain? We are to believe that the resilient John McAfee, waiting to be extradited, magically finds a way to kill himself in prison?
How convenient that every enemy of the state can find a way to kill themselves in prison. But very few others. Ironic, really.
This government is no better than the Soviets. They are illegitimate, corrupt, and murderous. The disease of leftism that has overtaken the West is slowly slaughtering all of its people.
McAfee didn't kill himself:
John McAfee Found Dead In Prison Cell After US Extradition Approved

McAfee's lawyer has confirmed to ABC News that his client was found dead in a Spanish jail cell on Wednesday.

Update (1530ET): Just after Spain's National Court approved a request for his extradition back to the US, where he faced the prospect of dying in a jail cell, Spanish newspaper El Pais reported Wednesday evening that John McAfee committed suicide in his cell, dying at the age of 75.

In the last tweet sent from an account tied to McAfee, the cybersecurity software pioneer warned that "all power corrupts." In recent weeks, his tweets seem to have become increasingly hopeless.

He sent another tweet with a similar message about being "Epsteined" a year later.

"I am content in here. I have friends. The food is good. All is well. Know that if I hang myself, a la Epstein, it will be no fault of mine."

Earlier this month, McAfee argued in a videolink hearing that charges against him are politically motivated, and that he would die in prison if he was returned to the US.
With proof: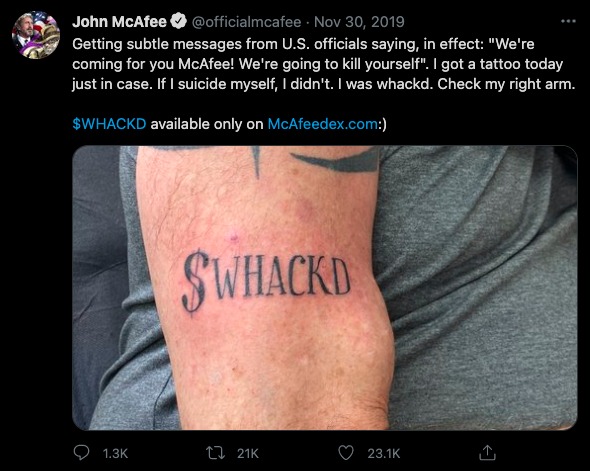 But yet we are supposed to believe he killed himself.
At this point, they might as well just be killing people openly. There isn't much difference. This is as open as it gets, aside from a directly public execution.
Meanwhile, they are prosecuting grandmas that peacefully walked inside a building while letting felon BLM/Antifa types destroy entire cities. "Justice", clearly. Justice for everyone, if the inversion of justice is justice.
The centralizers will come for you sooner or later. Unless we start combatting them now, we'll all be hauled off and "suicided" eventually.
Read Next:
The Takeover by Progressive Prosecutors (Rogue DAs)
The Division Between City And Rural Economics
Stop Giving Money To People That Hate You
If you enjoyed this article, bookmark the website and check back often for new content. New articles most weekdays.
You can also keep up with my writing by joining my monthly newsletter.
Help fight the censorship – Share this article!