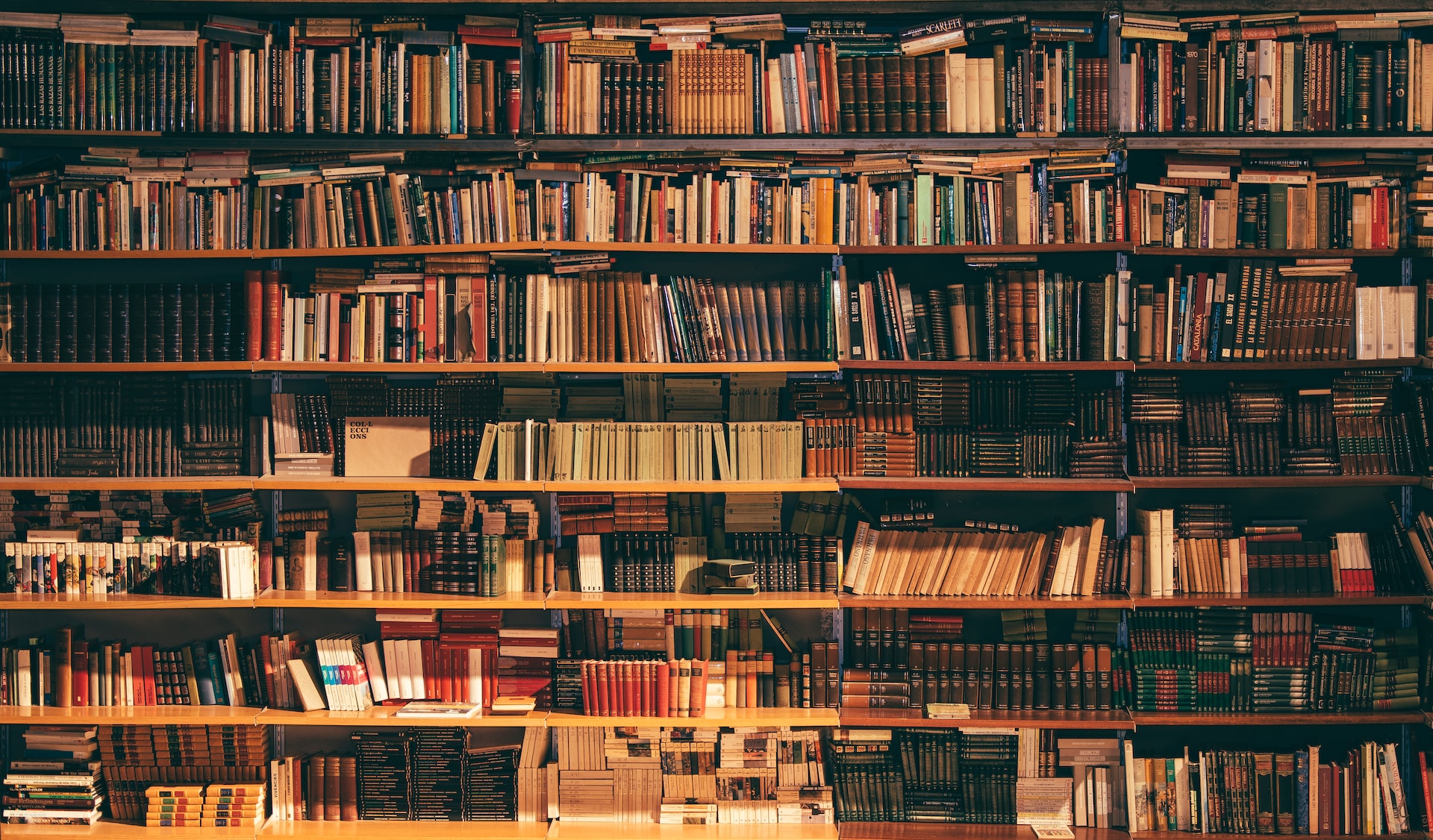 Sources For My Citations
A helpful visual guide: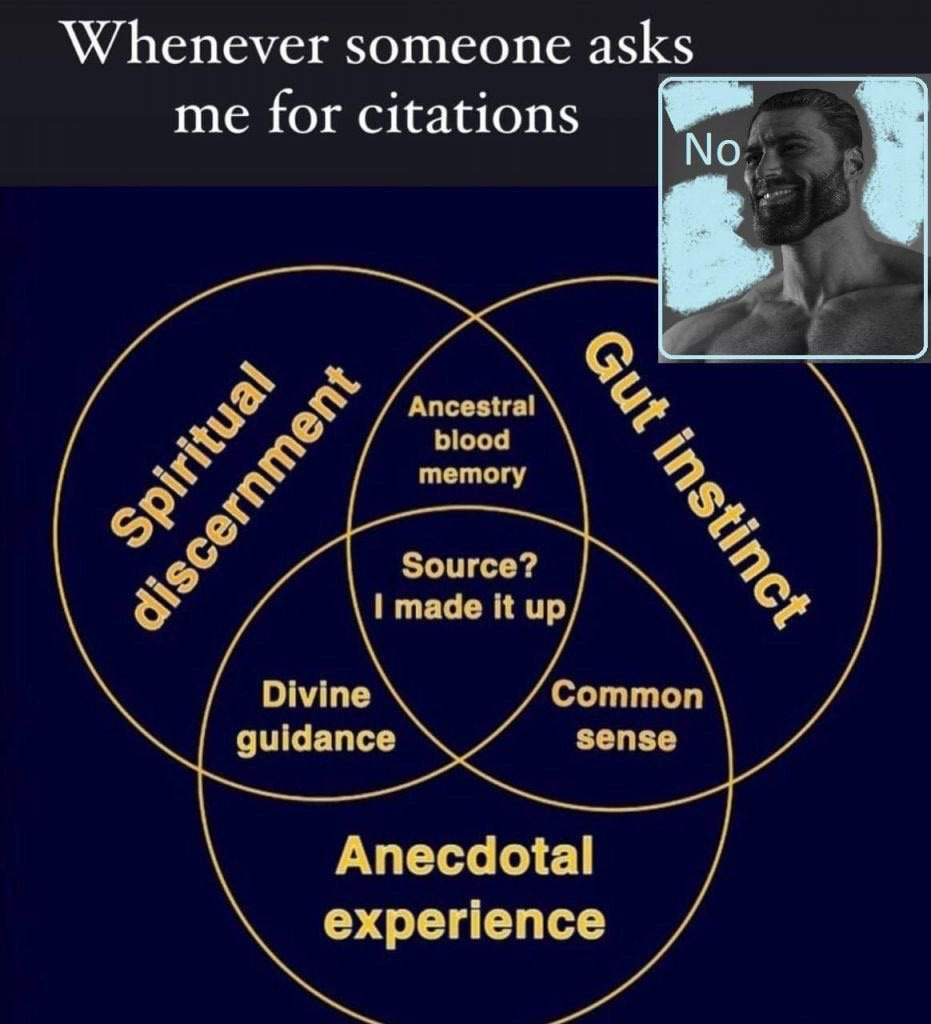 Who needs scientism, endless fake "peer-reviewed" journal articles, or manufactured truth when you have The Big Three listed here:
Spiritual discernment
Gut instinct
Anecdotal experience
Those three are more accurate than any expert could ever dream of being. Trust me, it's in the ancestral blood memory.
As a side-note: I will definitely use this article to send to future people that ask me for citations that can be easily searched online in literally five seconds. Or for those citations where I am, in fact, utilizing one of the above elements.
Hope this helps, and have a great week.
Read Next: Hard Work Versus Diligent Work
If you enjoyed this article, bookmark the website and check back often for new content. New articles most weekdays.
You can also keep up with my writing by joining my monthly newsletter.
Help fight the censorship – Share this article!