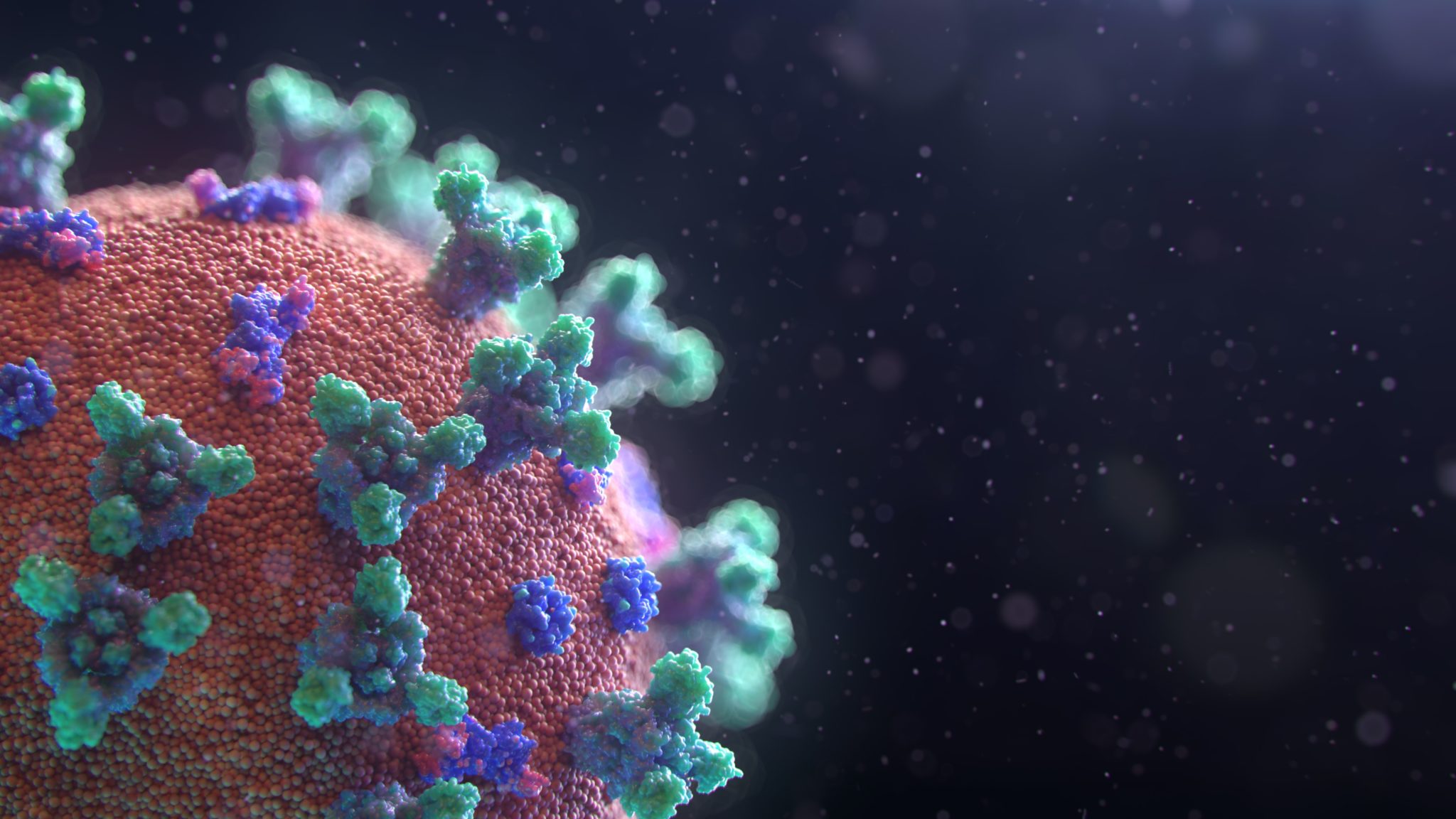 Beating Covid
Disclaimer: Not a doctor. Not medical advice. Just telling my own story. Don't follow what I say. Yada Yada.
Well, it finally happened. I got covid.
Maybe it's the second time I got it. Who actually knows? The tests sure don't tell us anything and it is hard to be for certain in either direction, especially when everyone around us is lying constantly.
I doubt this is my second round though, because this time I could almost "feel" that it wasn't a natural illness. The illness almost felt man made. As weird as that sounds. And I certainly knew I had it. I had something different; something weird.
It started with a head cold. Then, a sore throat and some slight chest pain. Followed by some fatigue and excessive tiredness. Then, one morning I woke up with a wicked dry cough and some troubled breathing. The next morning, no smell or taste at all.
I treated the initial symptoms like I do all sicknesses, by completely ignoring them and pretending that they didn't exist.
However, once I woke up with the cough, I knew something was off.
Like I said, I could feel "fakeness" with it all. I had weird allergy triggers that I normally get when I have an allergic reaction to something, but no allergies or breathing issues corresponding to it. No allergy meds, such as my normal anti-histamine, would fix it. The cough came out of nowhere and was incredibly harsh. It sounded like I had smoked for about 60 years and was about to face the final payment for it.
Even further, the chest pain was only radiating from my heart. Meanwhile, the sore throat would happen but not when drainage or congestion was happening. Nothing made sense. It followed no usual patterns for when I get a cold or the flu or some other upper respiratory virus. It was different. The entire illness was just "off".
So, once the cough day hit, I decided not to ignore it anymore. As much as I think covid is overblown, that doesn't change the fact that it's a manmade virus and we honestly have no idea what it does. I'm not the gambling type. Rather, I'd prefer to just crush it and move on.
I started taking ivermectin, vitamin C, vitamin d3, quercertin, zinc picolinate, aspirin, and some Xylitol nasal spray.
Which is no different from my normal "I have a cold that won't bug off" routine, except with the addition of ivermectin and an aspirin.
What transpired after this was nothing short of amazing.
I was going downhill steadily, starting with that cough. But only 24 hours after I lost my sense of smell and taste I got it back. Within 48 hours, the fatigue, weird allergy triggers, muscle aches, troubled breathing, sore throat, and chest pain were gone. Within 72 hours, even my dry cough has improved to the point of being just a cold-like cough.
Post 72 hours I now only have a lingering baby cough, some normal sickness-related congestion, and some shortness of breath if I run too much with the dog. Every other symptom is gone. I can smell and taste at 100% and am breathing fine.
All within 72 hours.
This also occurred during what should have been my worst days. Generally, as we've seen, it is days 8-11 that are the worst days for a covid infection. If you can make it over that hump, usually you're fine. I started my med routine on day 6. From day 9 and onward, I'm fine.
All it took was 72 hours and the right remedies to support my own immune system.
I can't help but wonder what would have happened if I didn't take the approach that I did. Such as if I did nothing, or if I took the medical community recommended medications instead. Nothing near as pleasant as what actually happened, I'm sure.
Aside from the nasty cough and slightly labored breathing, the symptoms really weren't all that bad. It was similar to an artificial, weird-symptom flu. I wouldn't call it a cold, but I wouldn't call it the bubonic plague either.
It is my hope that my approach handicapped the virus and didn't allow the spike protein to do any damage during its short stay with me. I don't trust the virus's spike protein in the same way I don't trust the vaccine's spike protein. I just want it out. Any of that manufactured trash needs to be expunged. Whatever I needed to do to speed up or prevent that process, I'm all for.
My story doesn't appear to be an anomaly. I did a quick search and there were plenty of others. Hell, one guy even beat me:
How I Beat COVID-19 in 48 Hours with Ivermectin, Just Like Joe Rogan and NFL Quarterback Aaron Rodgers

I caught COVID-19 for the first time a few weeks ago.

I beat COVID-19 in 48 hours with ivermectin and massive doses of vitamins — including intravenous vitamin C.

But ivermectin is truly a miracle drug. I had COVID-19 for a day when I decided to take ivermectin. From that point on, COVID-19 was gone in 24 hours. Yes, ivermectin and vitamins turned the dangerous, deadly, run-for-your-life, lock-down-the-economy, mask-up-for-life, vaccinate-or-die COVID-19 into a minor common cold. And then it was gone in 24 hours.

Ivermectin made my COVID-19 bout so mild, I never missed a day of work. Yes, I hosted my three-hour national radio show every day, with COVID-19 — and no one noticed.
Now I'll get some nice natural immunity without the risk of the vax.
Still, what a weird experience. I'm not sure what to make of it yet.
One thing is for certain though: Never trust the mainstream. They are the ones actively fighting against any Big Pharma alternatives. And lest we forget: they are the ones that created this in the first place (Looking at you, Fauci).
Read Next:
Our Foods Kill Us: Cultural Degeneracy Leads To Physical Degeneration
Another Day, Another Covid "Conspiracy" Turns Out To Be True
If you enjoyed this article, bookmark the website and check back often for new content. New articles most weekdays.
You can also keep up with my writing by joining my monthly newsletter.
Help fight the censorship – Share this article!