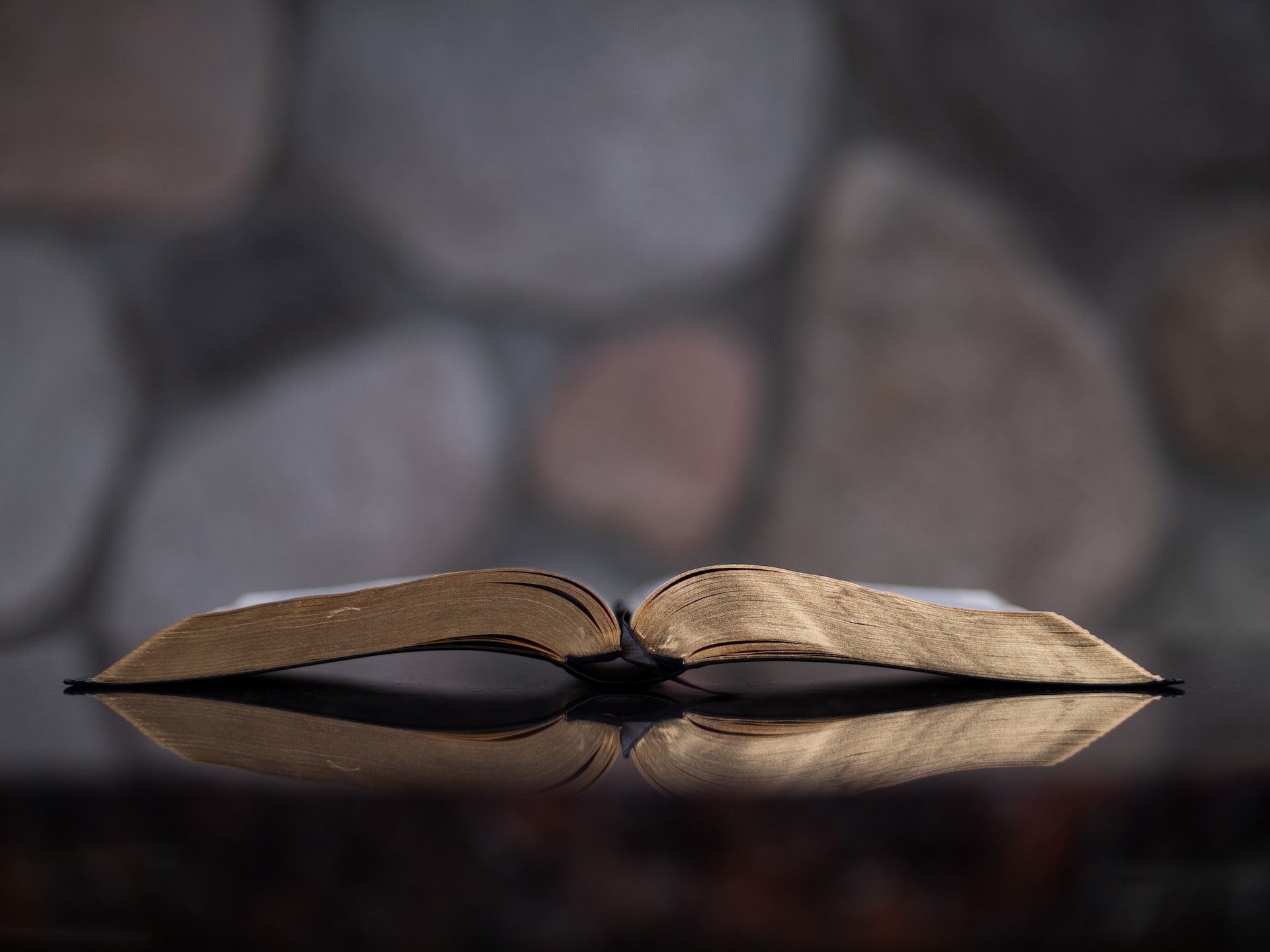 The Kretzmann Project: A Great Bible Commentary
It's incredibly challenging to find a decent Biblical commentary.
This is because of the great Christian degeneration of the 1800s, along with the general Enlightenment mindset, which has corrupted near every modern theologian's lenses. (Which is yet another reason why I am calling for more dissidents to become theologians).
You may find one that is great at first, but it will probably still include some level of ethnic Jew worship, dispensationalism, some "great apostasy" like Mormonism/Witnesses, or some other blatant heresy that randomly showed up in the 1800s.
So, I get it. I have been there. It's really tough to find a decent one.
But I'd like to help alleviate that stressor for my readers, through a recommendation.
Go check out:
Here is a snapshot:
The Popular Commentary of the Bible by Paul E. Kretzmann, Ph. D., D. D., has been a favorite among confessional Lutherans since publication of the first volume in 1921. The four volume work, completed in 1924, consists of nearly 3,000 pages. Kretzmann, as it is popularly known, has been out of print for quite some time. Many of us have found copies in used bookstores. The project was initiated so that Kretzmann can be available to everyone with the click of a mouse.
It's based on the KJV and is clear of outright doctrinal heresies.
The commentary also does not mind being politically incorrect, as exemplified by passages such as Romans 11:
The result of refusing God's way of salvation:

V.7b. But the election hath obtained it, and the rest were blinded v.8. (according as it is written, God hath given them the spirit of slumber, eyes that they should not see. and ears that they should not hear) unto this day. V.9. And David saith, Let their table be made a snare, and a trap, and a stumbling-block, and a recompense unto them; v.10. let their eyes be darkened that they may not see, and bow down their back alway. Only the election, those that were elected according to God's gracious decree, obtained salvation in Christ. But the rest, the great majority, the entire people of Israel as such, in fact, became hardened. They rejected God's way of salvation, and therefore God rejected them; their willful resistance to God's will and Word was the cause of this hardening; they were the sole cause of their own downfall. And this result had been foretold by the prophets. It had been predicted, as Paul writes by combining Deut. 29, 4 with Is. 29, 9-12: God has given them a spirit of torpor, eyes not to see and ears not to hear, until the present day. They have become so stunned and stupid that they simply find it impossible to understand the Word of prophecy properly. The blinding and hardening of Israel began in the days of Isaiah, it may even be said to extend back to the days of Moses; but the prophecy was fulfilled in its terrible completeness in the time of Jesus and the apostles, Matt. 13, 14. 15; Mark 4, 12; Luke 8, 10; Acts 28, 26-28. And the last quotation is from Ps. 69, 22, a Messianic prophecy, where the suffering, dying Messiah laments over the shame which He is forced to endure at the hands of His enemies: May their table become a snare, a trap or net, and to a stumbling-block and to a reward of punishment to them; let their eyes be darkened not to see, and bend their back together always. The table of the enemies of Christ, their joy, delight, and happiness, should turn into a snare for their feet, to a trap, in which their feet might be caught and cause them to fall, to a chase and destruction, as the hunt becomes to the game, to a retribution, by which God would punish them for their enmity against Christ. All this is meant, of course, in a spiritual sense. The punishment of the disobedient and hostile Jews was that they became so thoroughly blinded that they could no longer see the way of salvation; that their spiritual strength was taken from them that they could no longer walk in the way of God's commandments. Thus God gave them up to their hardened mind and withdrew His Spirit and grace from them. And even so today the persistently disobedient and unbelieving enemies of Christ will be punished in the way they themselves chose: abandoned by God and His Spirit, they are altogether unfit to know the truth and to come to repentance, faith, and obedience.
I am not Lutheran, but this is still probably the best commentary I've found thus far. The commentary is not perfect—None are. But it's a top choice for me.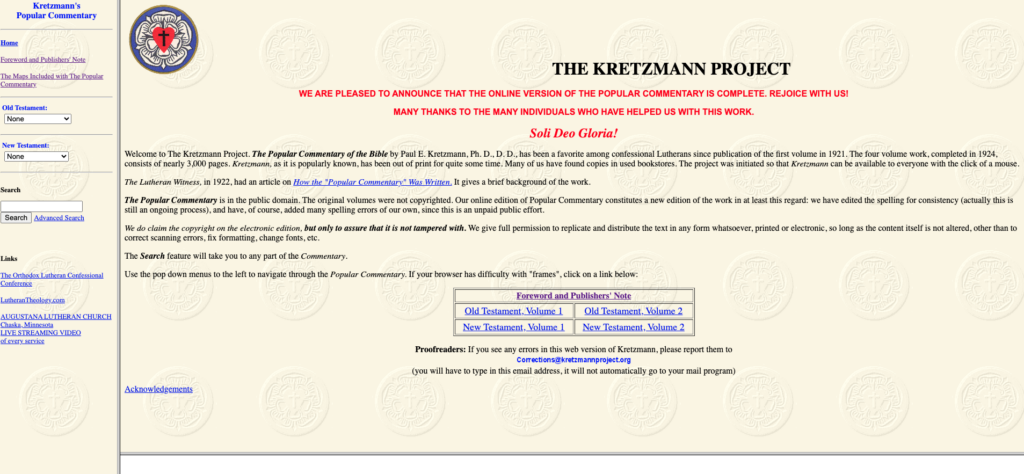 How to use the general website: Go to the website. You have to select the Old or New Testament book first. Then you can pick a chapter or an article. Note that they include the forward and maps at the top left. You can also search for particular items of interest in the search bar, which searches both the Bible and commentary simultaneously.
How the actual commentary page works: At the bottom is usually a summary of the full chapter. The different sections of the chapter will be broken down into quick summaries of a certain number of verses in the first sentence of each paragraph. Then every individual verse is broken down within the overall paragraph. Footnotes at the end, which often include links to other commentaries.
If nothing else, the website is worth an add to your Christian bookmarks. It is a great resource to fall back on when questions arise.
Hope this helps in your spiritual development. You can also find other Christian resources here, if interested.
Read Next: The Cost Of Being A Coward Has Never Been Higher
If you enjoyed this article, bookmark the website and check back often for new content. New articles most weekdays.
You can also keep up with my writing by joining my monthly newsletter.
Help fight the censorship – Share this article!