The great purge is here!
… Again.
Well, this past week has been exciting. Maybe we'll get a bit of a break until the 20th hits. Or maybe not. Who knows?
As many of you know, we were on Facebook and Twitter with thousands of followers on each. Sadly, that's not the case anymore.
They're removing pretty much any noteworthy right-leaning political voice at this point, so there is no way to keep going on them. We're gone.
We are still on Gab, Parler, and Minds. But it seems like Big Tech is attacking both Gab and Parler pretty hard right now. We'll see if they stand the test of time or not. Regardless, I'll be on them as long as I can.
This is far from the first purge. I've documented at least three of them at this point. With the most memorable being the Jones saga:
The past few days sure have been interesting.

Infowars has officially been shut down on Apple, Spotify, Youtube, and Facebook.

Odd that the bans all come at the same time, isn't it?

Not really. These players are all pulled by the same strings – just like the media:

…

They are no different. They also do everything in their power to distort the truth. And this instance helps prove it. Do you think Alex broke "policies" on all four of these websites simultaneously? Of course not. This was a planned move by people that own all the companies.

…

The insanity doesn't seem like it will be ending anytime soon. Those who control the narrative control the country. Seems like they'll silence anyone who dares to speak out against anything they deem politically protected.
No, it certainly doesn't seem like it will be ending anytime soon, does it?
Looking forward to being banned from Mastercard, Visa, and the big banks next. In all honesty, it wouldn't be the worst thing to happen. God did say he rewards those who suffer for the truth.
Cheers to a Facebook and Twitter free future!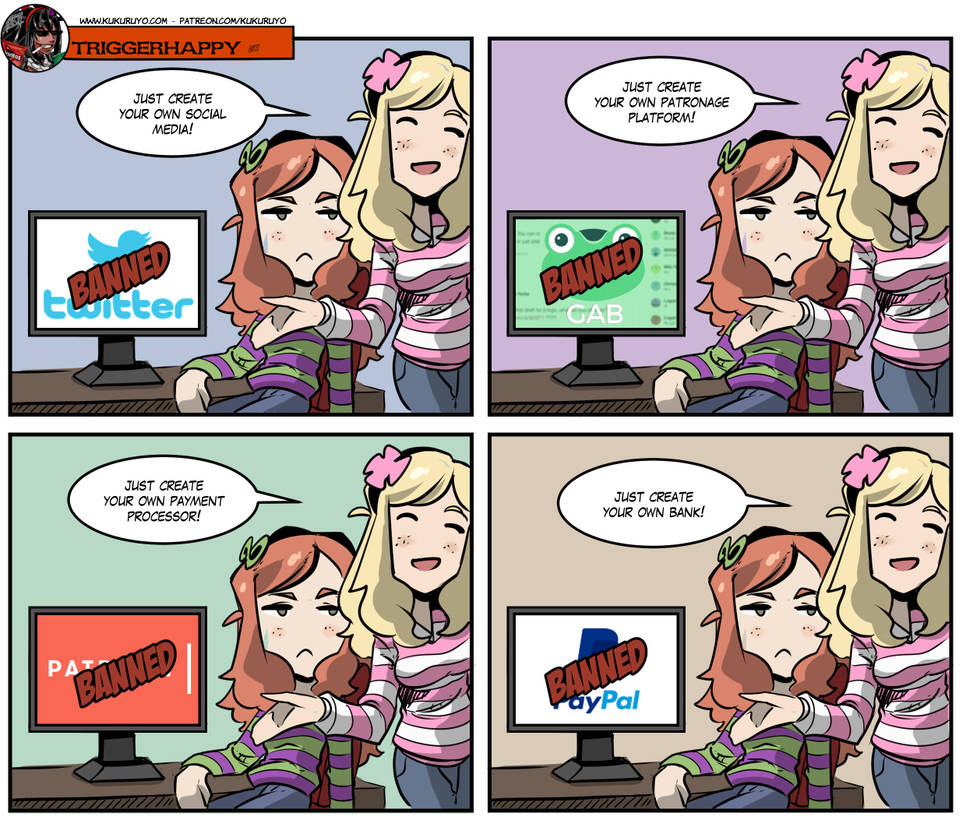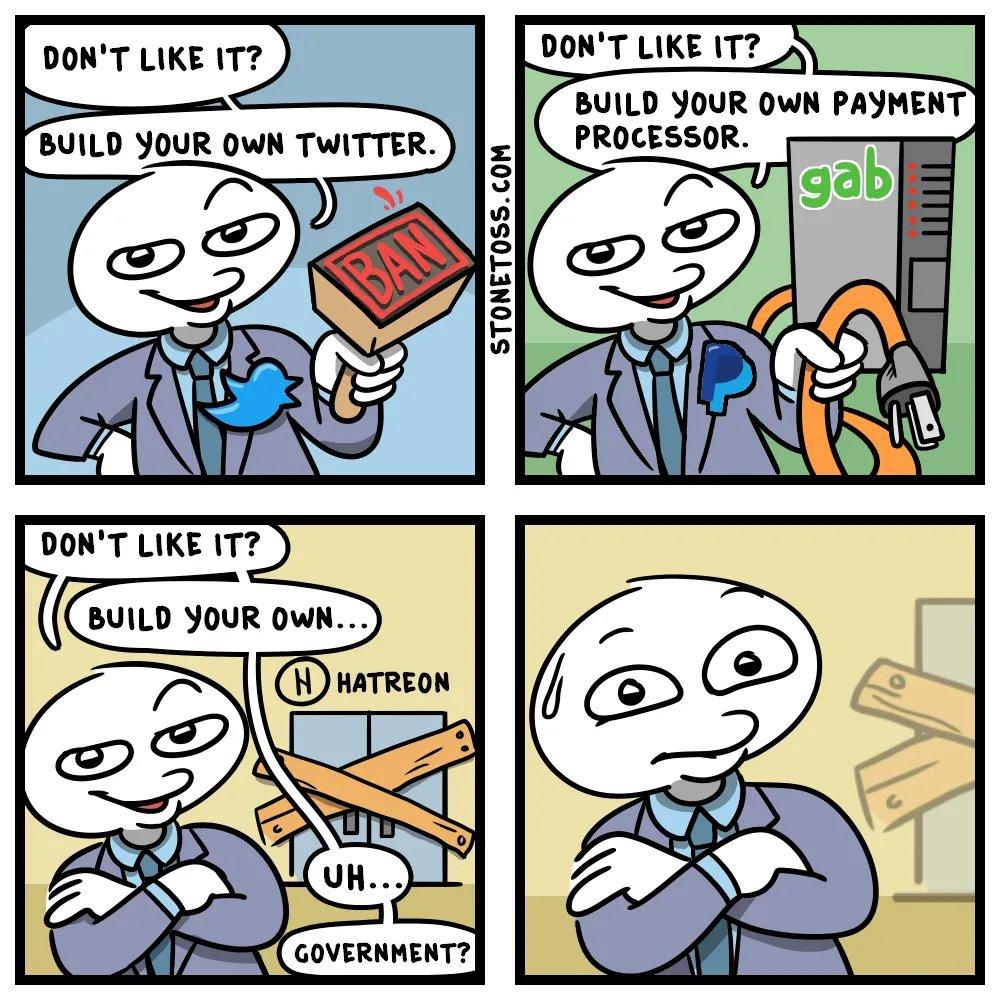 Read Next:
The Covert Opinion-Molding Operations
The Capitol Stormed – Thank You DC Patriots: Jan 6, 2021
Welcome To The Stupidest Point In American History
If you enjoyed this article, bookmark the website and check back often for new content. New articles most weekdays.
You can also keep up with my writing by joining my monthly newsletter.
Help fight the censorship – Share this article!