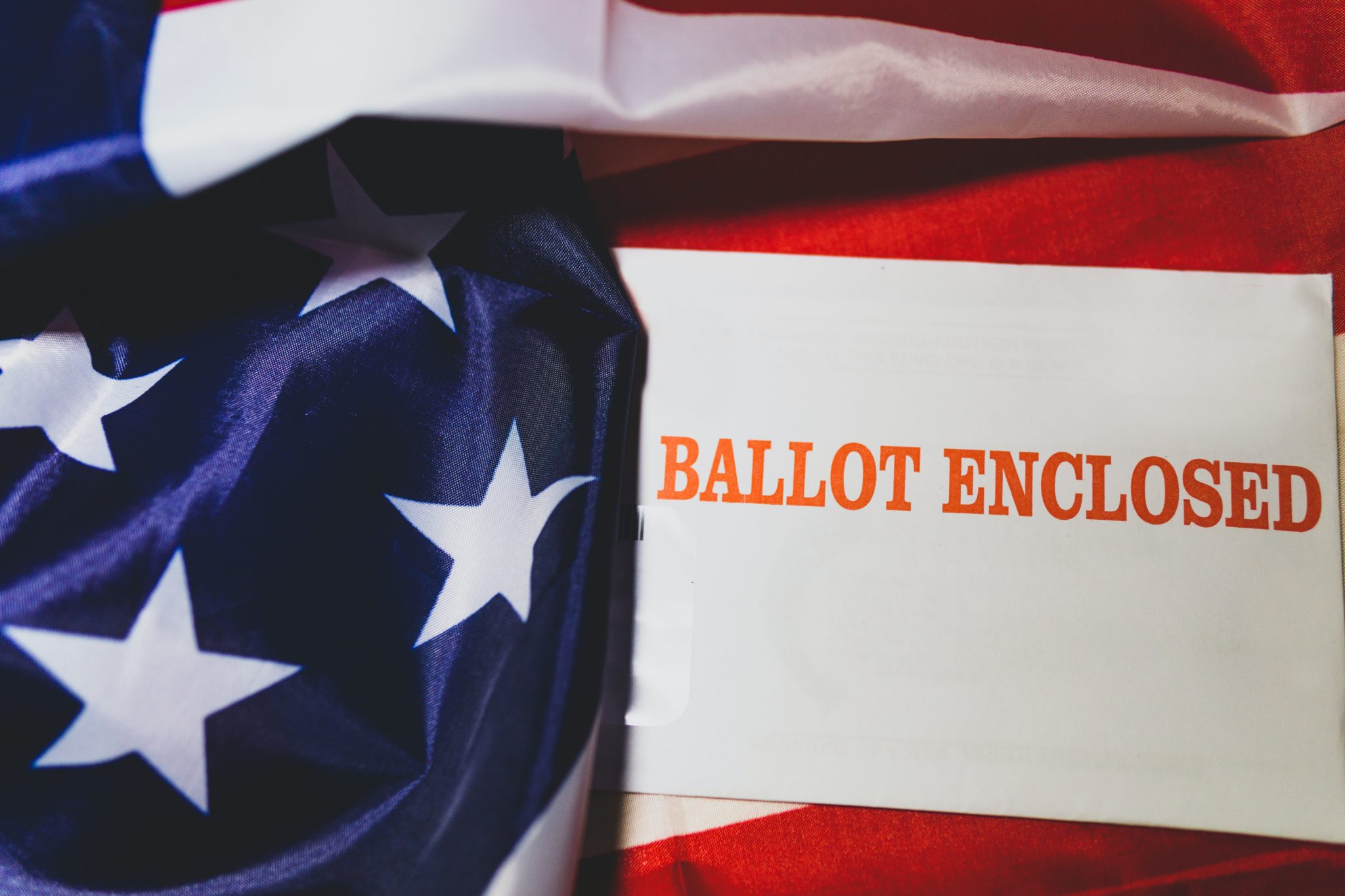 Only Societal Contributors Should Vote
I've been noticing an increasing trend of individuals on forums and fellow bloggers that are pushing for the idea of "only societal contributors should vote".
This most usually comes in the form of two basic ideas: landowner or net taxpayer. Only someone who owns land should be able to vote. Or only someone who is a net taxpayer should vote.
I'm not a fan of this kind of voting system. I do believe in Contributor Voting, but that is a different beast entirely. It's the same concept with a much better implementation.
First, however, let's address the problems plaguing the current societal contributor ideas themselves.
The general idea behind this approach is that only those contributing to the nation should have a say in the nation. Those who don't contribute shouldn't get to have a say. They have no stake. They haven't given them a reason to have a voice because they don't contribute.
The philosophy itself is sound. It's why we don't let foreigners vote in our elections (Or at least, we shouldn't). It's also why we don't let those who have caused a net negative societal contribution to vote (felons).
It is also important to remember that voting is also not a right, but a privilege. One that was granted by the founding fathers and later changed extensively.
So I agree with the idea as a whole. The idea that those who contribute should have a higher say. The problem with these ideas is in the implementation.
Let's consider the landowner argument first.
The landowner variant is the easiest one to address. Simply, land does not make one a societal contributor. Owning land by itself does not indicate any measure of contribution to a nation. Thereby, rendering the entire philosophy behind it defunct.
It may have made sense in the 1700s, but not so much anymore. An 18-year-old trust fund kid with some land from Daddy is not going to be a stronger voter than a 20 year military vet living in an apartment. Neither is someone who buys a small amount of land and then ceases to do anything else. Land, in itself, is not a contribution. This method would not weed out non-contributors, it would merely change the distributions.
Plus, land ownership is volatile and potentially exploitative from the political class. Political redistribution could occur. Financial elites could simply distribute some parcels to similar-minded individuals. Our elites already own the vast majority of land in the US. This philosophy would simply be giving them direct power to parcel it off in favor of who they want to vote in each respective region. It provides a serious weak spot which would be excellent for power-seeking centralizers.
Modern politicians use financial incentives to get people to vote for them already in our current electoral system. You do not think this would occur even more extensively with a land-based voting system? A landowner situation would use the same, but with land provisions to get more voters.
Not to mention, this would disenfranchise a significant portion of the population. There is a certain psychological effect with voting that causes obvious resentment if you cannot vote and someone else can. To ignore this is to ignore a glaring issue that would eventually become cataclysmic.
Land would also rapidly increase in price, since it now comes with the provision of determining the nation's future. With how rapidly land would increase in cost, it would de facto make it impossible for poor – middle class to get hold of any.
What would this create? A permanent lower class that has no means except violence to enact political change. If land ownership becomes an internal club and they can't get it, they'd resort to whatever they can should the internal situation deteriorate enough for them.
So, the landowner idea is not a great one. Good philosophy. But would not work in practice for a country with the complexities of the US.
What about net taxpayer? The same issues plague this method as well. The poor can't vote, have no other recourse but violence, and politicians could simply push up inflation or fiddle with taxes to grab more net taxpayers.
The additional complication with this approach is the mess of tax law needed to weed people out. You couldn't use federal level taxation as a benchmark, because then the most poorly run states with the highest inflation rates would pay the most (federal) taxes across the board. So, you'd have to run this on a state-by-state basis.
With that, comes even further complications. Do you only count state income tax? If so, why? If not, which other ones do you count and how? Everyone pays certain taxes, like sales tax, so why focus on income? What is the cutoff level—is it any net tax paid? If so, it would be awfully easy for internal politicians to get a lot of "net taxpayers" with a few policy changes that lump everyone together so long as they pay a net of $1 in tax. How do you address inflation? What about rising income inequality? These are but a few of the obvious issues inherent with a yes/no vote for net taxpayer. It has to be more refined.
Even if you found a way to split it 50/50 among the population (so 50% were classified as net taxpayer, and 50% not, which is proportionally close to those who pay/don't pay federal tax in the US) there is no recourse for the bottom 25%. Certain jobs and income levels would never get them there. They'll likely never get above the threshold to become a voter. If they can't vote, eventually the society will have problems. The bottom caste is rarely the one you want to fully disenfranchise and subjugate for long. Even those in the 25-50% range would be constantly infighting to actually get above the income level needed to acquire a vote.
So these ideas are not the proper method to get to the goal.
But, I am happy to see people start to take alternatives seriously.
There is a way to do the societal contributor approach correctly. It's what I've coined "Contributor Voting".
In it, everyone still gets a vote. The difference is that everyone is placed in a voting unit and their voting unit provides a certain weight to their vote. This allows the different voting units (and thus the individuals within them) a larger vote weight per their societal contribution.
In short, if you contribute more, you get a larger say. Which is how it should be.
For example, we could have four voting units: Defense, Business, Contributor, and Public. Defense would include things like the military and full-service veterans. Business would include individuals that own a business that pays a certain amount of corporate tax and employs at least x number of employees. Contributor would be the "net taxpayer" on the basis of a 50/50 split internally in each state led by a federal constitution. Public would be the other 50 in the contributor equation (obviously, discounting defense/business unit population).
Each individual can still vote freely. Even in the public unit. Each is simply weighted according to their unit, which is chosen based on their contribution. This still gives the less contributionary classes a vote and a quite large percentage of the overall vote as well per their contributions. They would never be disenfranchised in the same manner as a no vote. This also gives them plenty of opportunities to join a separate unit, thereby eliminating a feeling of hopelessness.
In practice, this method is accomplishing the same philosophy of the above two lackluster arguments without the drawbacks.
Everyone can still vote and everyone has a clear-cut method to have a larger voice. They just have to contribute more. No one is disenfranchised. Even if they don't contribute more, they still get a proportional say in the nation instead of none.
There is also no asset involved, so financial elite could not centralize power around said asset. So long as the voting units and weights were locked into the highest level constitution, they could not be easily changed or manipulated.
Still, the more you contribute the higher the say you have in the society. So, we'll get a lot more weight toward people that actually have a stake in the nation. People that have actually put up, whether in terms of life (defense), time (business), or money (contributor). Other units could be considered, but these seem to cover the bases well without as much risk.
Thus, to finalize, I'm not against the societal contribution viewpoint. But it's time to move on past the landowner idea and not get too tangled up in the equally unsuccessful basic net taxpayer idea.
We can make a system from the ground up that will do what we want. And that's what I'm trying to do here. The current options are all less than stellar. So let's build something better that is entirely new.
Read Next:
The Republic Fails To Stop Centralizers
The Conservatives Are Centralizers, Too
The Problem With The Mixed Republic Democracy Approach
If you enjoyed this article, bookmark the website and check back often for new content. New articles most weekdays.
You can also keep up with my writing by joining my monthly newsletter.
Help fight the censorship – Share this article!