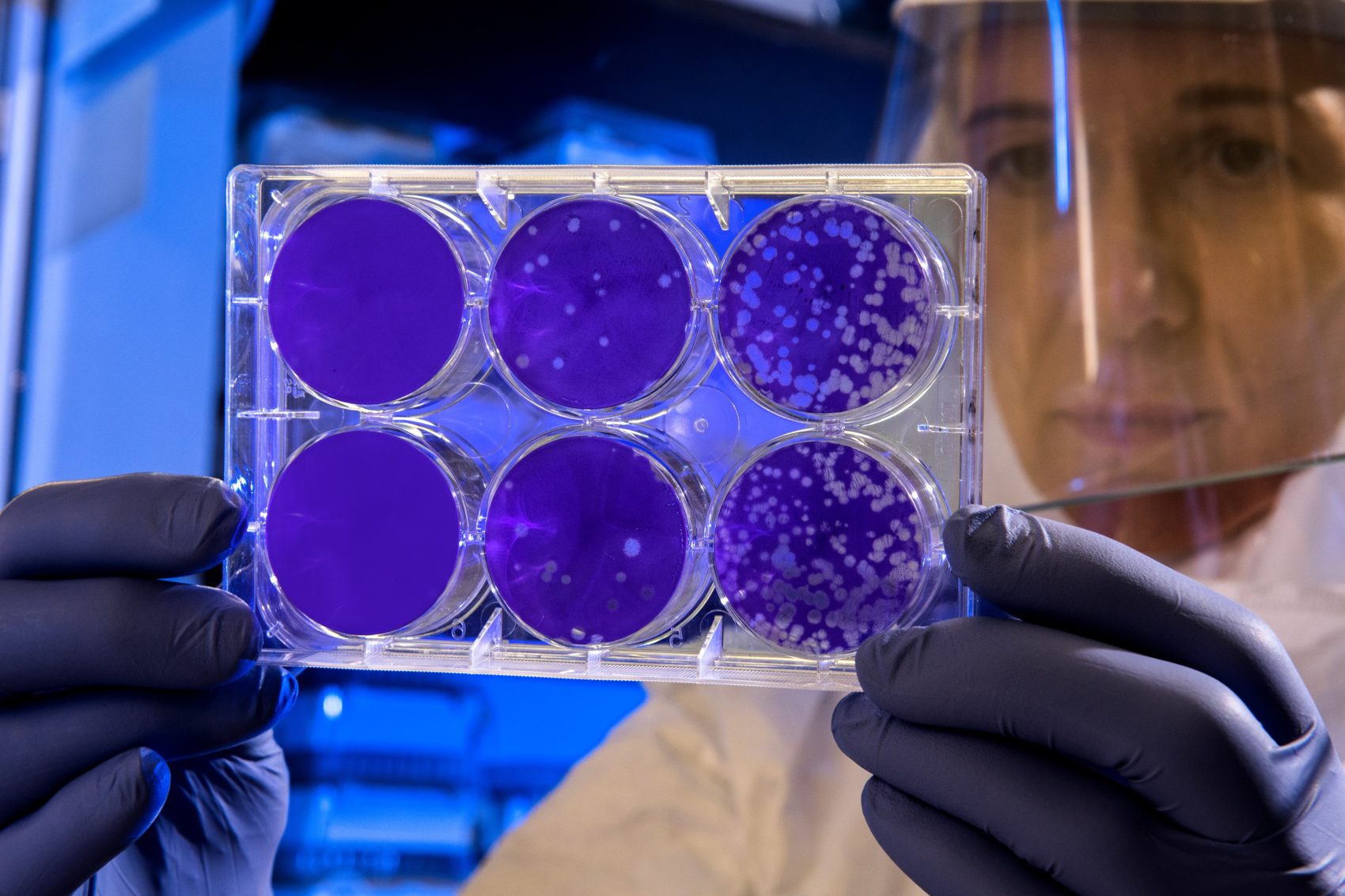 We need to be alert. Antibiotic resistance is one of our society's largest public health issues. The CDC reports that over 2.8 million people get an antibiotic-resistant infection yearly.
35,000 of these people die. Antibiotic resistance also presents a unique issue when considering the rising risks of bioterrorism due to modern technological advancement.
What is Antibiotic Resistance?
The resistance happens when the bacteria can effectively defeat the drugs that kill them ("antibiotics"). In short, the bacteria is resistant to the antibiotic medicine.
Many of our medical treatments revolve around the ability to fight infections using antibiotics. Without them, we run the risk of massively different outcomes for everyday medical procedures.
Consider just a few of these medical procedure risks presented by the CDC: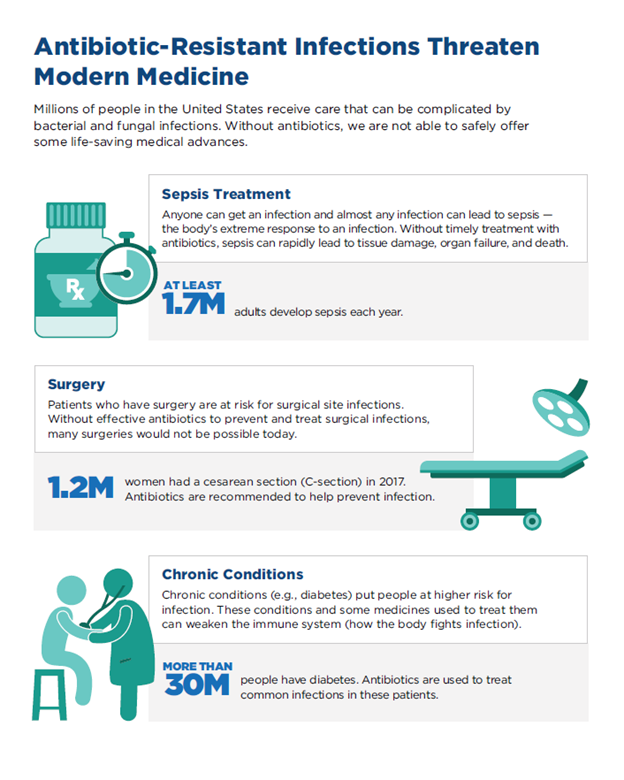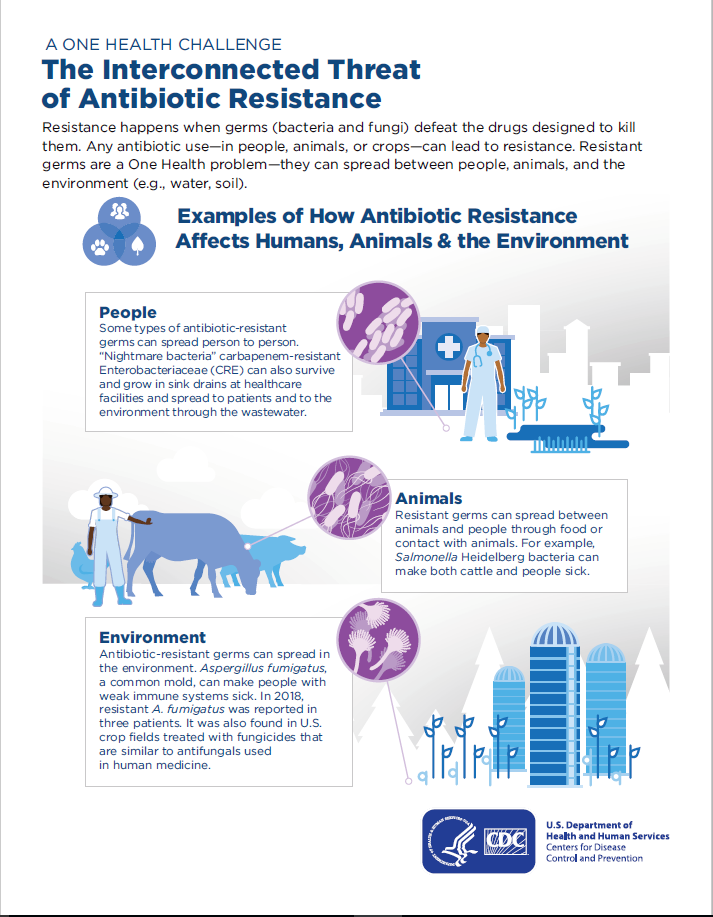 This process happens because antibiotics kill the bacteria but in the process also kill good bacteria that fight off infections. The resistant forms are either not killed or otherwise find ways to survive and then can share their resistance to other germs.
Bacteria can avoid being killed by restricting access to the antibiotic medicine, removing the medicine from inside the bacteria, destroying the antibiotic entirely, rewriting the antibiotics targets, or by avoiding their effects altogether.
This process of avoidance has been happening more and more frequently. It's hard for our side to keep up and develop new medicines in time to stop the resistant strains.
Resistance Is Global
Because of the way the bacteria alerts others of resistance, it has the potential to spread globally. In fact, it already has. Since we're all so connected, small changes in one area can find pathways to every corner of the planet.
Antibiotic resistance is unique in its capacity to spread unhinged, making more bacterium resistant. It provides a framework for the spreading of dangerous bacteria resistant to medical cures.
What's Happening?
Thankfully, more people are aware of antibiotic resistance compared to other biological challenges like bioterrorism. Sadly, no one is really considering or focusing on the ramifications of the intermarrying of the two.
We have done a few things only regarding antibiotic resistance.
The U.S. government has started a project called "The AMR Challenge" which is a worldwide program against antibiotic resistance. The CDC has also reported on containment strategies for ways to stop new and emerging resistances.
Here are the CDC descriptions: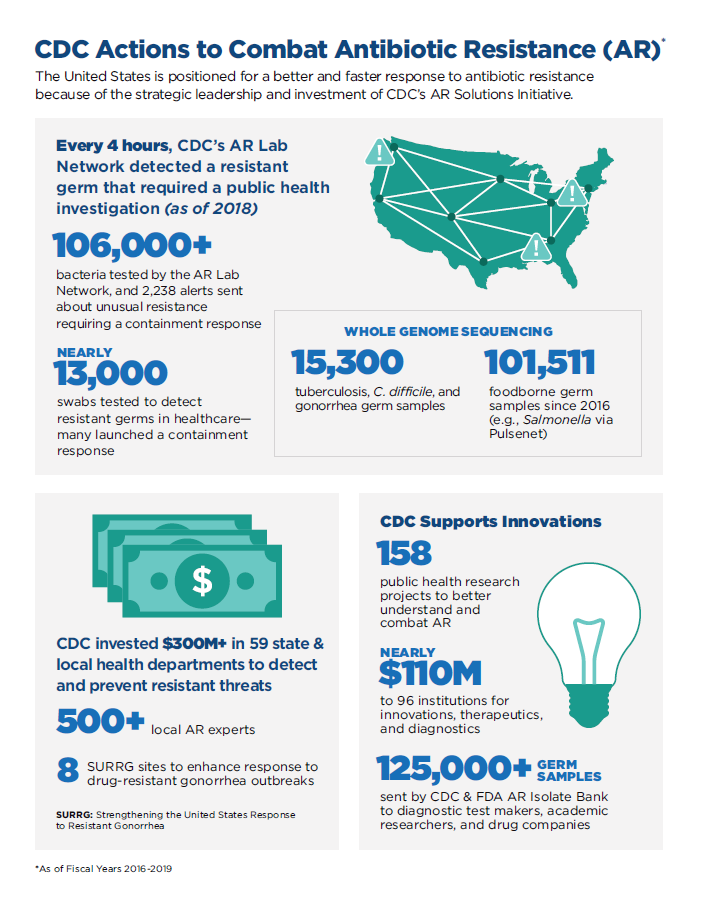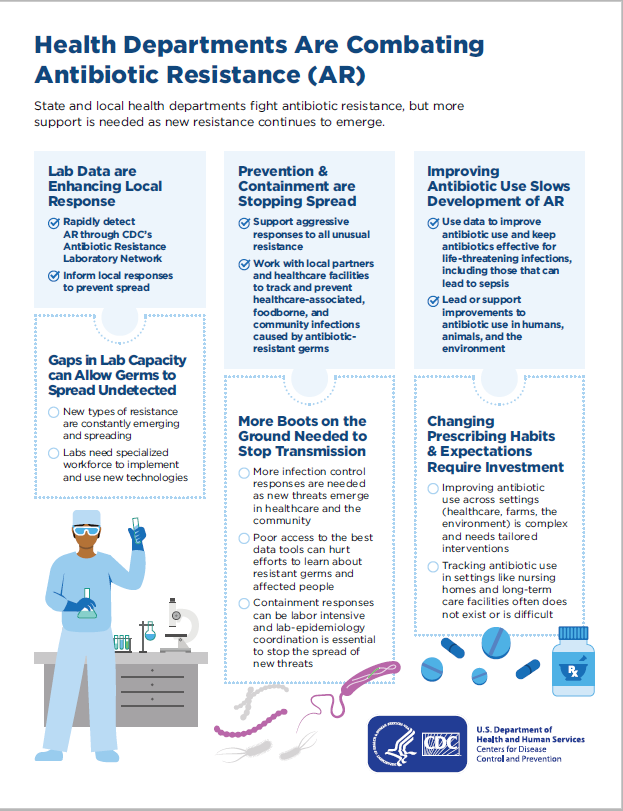 The Link to Bioterror
Antibiotic resistance provides a unique key to bioterrorism. In similar veins to Canadian scientists creating smallpox, the resistance factor could be used as a tool by malicious actors.
We're already making CRISPR babies. Why couldn't someone use CRISPR to take the bacteria's resistance and share it to other problematic agents? We've seen examples of insect bioweaponization, scientists directly injecting themselves with their CRISPR edits, and super plagues from the experts. A malicious individual utilizing antibiotic resistance is relatively small compared to these beasts.
The resistance factors evidenced by antibiotic resistance also present an issue with genetically targeted bioweapons.
We need to keep a much stronger eye on resistance factors. We also need more people to know about the risks of bioterrorism. Then they will realize how fast technology is advancing far past our ability to control it.