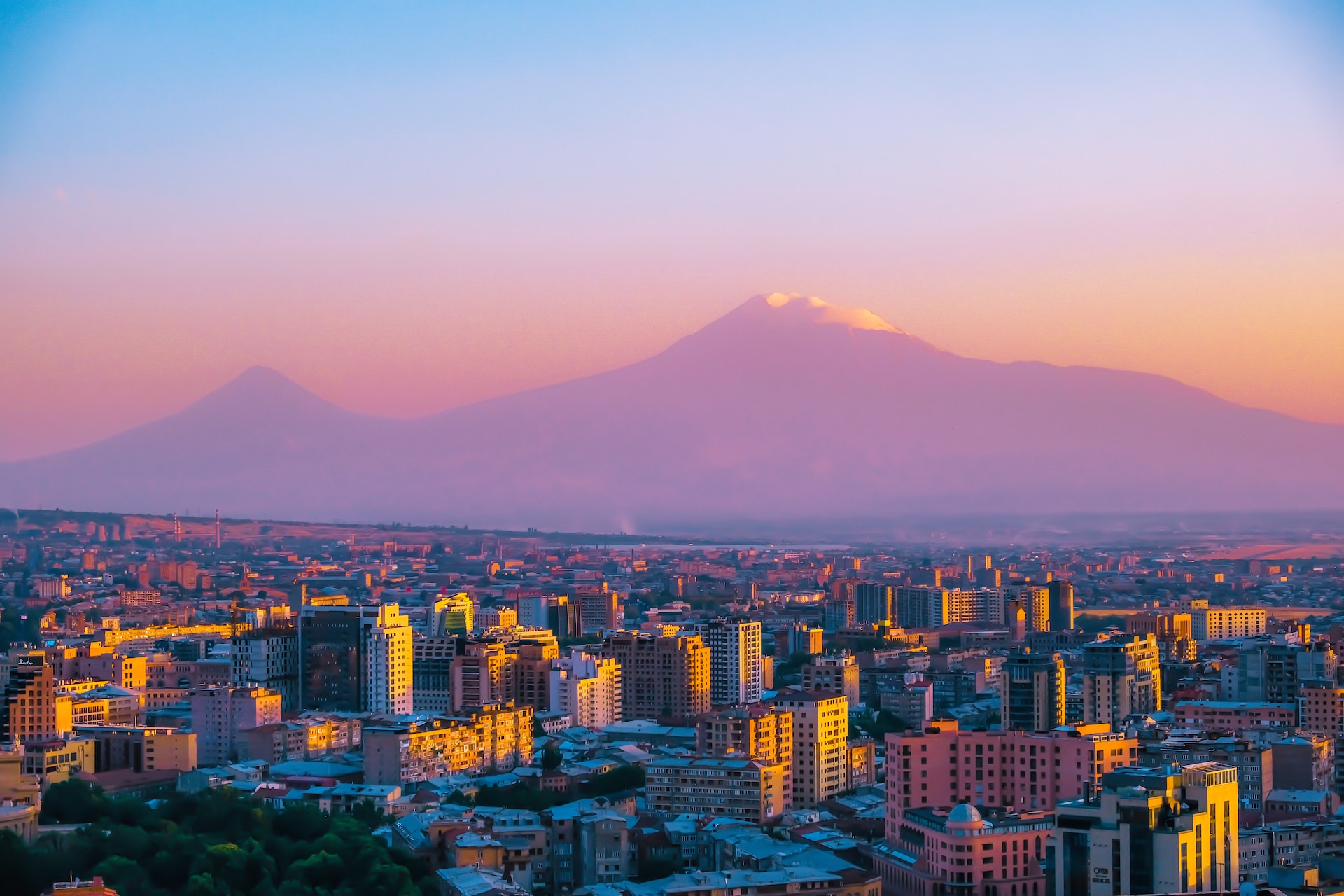 Armenia: A Historic Christian Nation
This seemingly innocuous border conflict among two irrelevant Asian nations has the potential to become something far worse than what any of us realize.
The most recent development is particularly concerning:
Azerbaijan launches attack in Nagorno-Karabakh, announces 'evacuation' of Armenian population

The escalation follows weeks of bloody clashes and comes three years after a full-scale war with Armenia over the Caucasus region.

Azerbaijan has announced a major new military offensive in the breakaway region of Nagorno-Karabakh, declaring an "evacuation" of ethnic Armenians in "the dangerous area" and opening up a crisis that risks spiralling into all-out war.

The escalation comes after months of fruitless negotiations and amid growing speculation that Turkey-backed Azerbaijan has been gearing up to use force to bring a decades-long frozen conflict to an end. A war between Armenia and Azerbaijan in 2020 killed thousands on each side. Over the past months, Azerbaijan has been tightening a supply blockade of food and medicines into the ethnic Armenian enclave that lies entirely within its territory.

Baku's defense ministry said on Tuesday it was launching "local anti-terrorist activities" to "suppress large-scale provocations" in the territory. Reports and film footage from Nagorno-Karabakh showed heavy shelling and gunfire in the enclave. Air raid sirens wailed in Stepanakert, the de facto capital of the unrecognized state.

Azerbaijan's claim that it would also evacuate the Armenian population from "dangerous areas" triggered instant fears of ethnic cleansing. 
Ethnic cleansing "Evacuation" of Nagorno-Karabakh will almost certainly provoke a full-scale conflict, given the Armenians' history with the Turks.
I can just sense the United States' involvement in this drama, especially as it unfolds right near both Iran's and Russia's borders. You know we are involved here. How exactly, I am not certain. But we certainly are.
I'm not surprised though. I have always wondered if Armenia would be our generation's version of the World War 1 Gavrilo Princip moment. In World War 1, a few irrelevant nations ended up dragging the entire world into open conflict. I have often predicted the same will repeat for World War 3.
Truthfully, who would be better to set off those fireworks other than Armenia?
If they enter a conflict with the Azeris, that will dually provoke Russia and Iran to Armenia's defense, which will draw in Turkey and Israel on the Azerbaijan side, who will then draw in the rest of the world.
The United States will, of course, be on the bad guy's side. Supporting the Azeris and the Turks Muslims against the Christian Armenians. No surprise there, but it should tell you the status of where we are in the world.
Keep your eyes on Armenia. I have a nagging feeling that they will be a factor in whatever is to come.
Read Next: An Israeli Pastime: Drugging and Kidnapping Citizens Of Other Countries
If you enjoyed this article, bookmark the website and check back often for new content. New articles most weekdays.
You can also keep up with my writing by joining my monthly newsletter.
Help fight the censorship – Share this article!