The world's wealthiest families get $4 million richer every hour.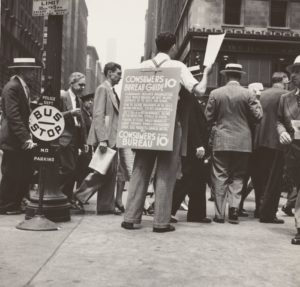 I'm fairly in favor of the free market, but some would say this is a monopoly on currency. Or at the very least, degenerative capitalism.
A recent report by Bloomberg (highly recommend a read of this article here) states:
The 25 wealthiest dynasties on the planet control $1.4 trillion
The numbers are mind-boggling: $70,000 per minute, $4 million per hour, $100 million per day.
That's how quickly the fortune of the Waltons, the clan behind Walmart Inc., has been growing since last year's Bloomberg ranking of the world's richest families.
At that rate, their wealth would've expanded about $23,000 since you began reading this. A new Walmart associate in the U.S. would've made about 6 cents in that time, on the way to an $11 hourly minimum.
Even in this era of extreme wealth and brutal inequality, the contrast is jarring. The heirs of Sam Walton, Walmart's notoriously frugal founder, are amassing wealth on a near-unprecedented scale — and they're hardly alone.
The Walton fortune has swelled by $39 billion, to $191 billion, since topping the June 2018 ranking of the world's richest families.
And this doesn't even include the actual richest, such as Rothschild. People like them aren't included in the "richest" person list, because those types stay behind the scenes.
How Rich Are The World's Richest Families? Ridiculously
It's important to remember that America's richest 0.1 percent control more wealth than any other time since 1929.
To boot, the top 0.1 percent is composed of fewer than 200,000 families, but own as much as the bottom 90 percent, including 110 million households.
However, this money from the top percent is not enough to cover everyone else. A socialist redistribution would do almost nothing for the average person. Especially considering this list is worldwide, and there are a lot of people on Earth.
Yet, this variant of hedonistic/unrestrained capitalism is not sustainable, and it is exactly why we are seeing so many people turn so far left.
For our country to go so far into debt while billionaires continue to amass trillions based on tax breaks, tax avoidance, and political ploys is damn near prime-time comedy.
It's not a system that is sustainable. Eventually, enough people will get fed up and fight back in some manner. The inequality gap is growing, and eventually it will cross a threshold that the average citizen won't want to entertain any longer. For now, we have our fancy gadgets and general 9 to 5s so nothing will happen. Will that last forever? History disagrees.
But that does appear to be the direction we are gravitating toward. Either the inequality gap continues to explode and more people delve extremist or we restrain it as any sane capitalist society would.
We don't allow companies to have a monopoly on products—We shouldn't allow people to have them either. A monopoly of power. Which is exactly what people like the Waltons have.
It's an odd predicament, is it not? Taxation is almost certainly theft, whether we want to agree with that statement from an emotional standpoint or not. Any tax money collected will be wasted by the government. Yet, this unrestrained capitalism will only eventually lead us directly into the hands of socialist lunatics if it is not curtailed. So, do we tax them and be the bad guys, or do we wait until the other bad guys show up?
There is no good choice. It's yet another problem with democracy.