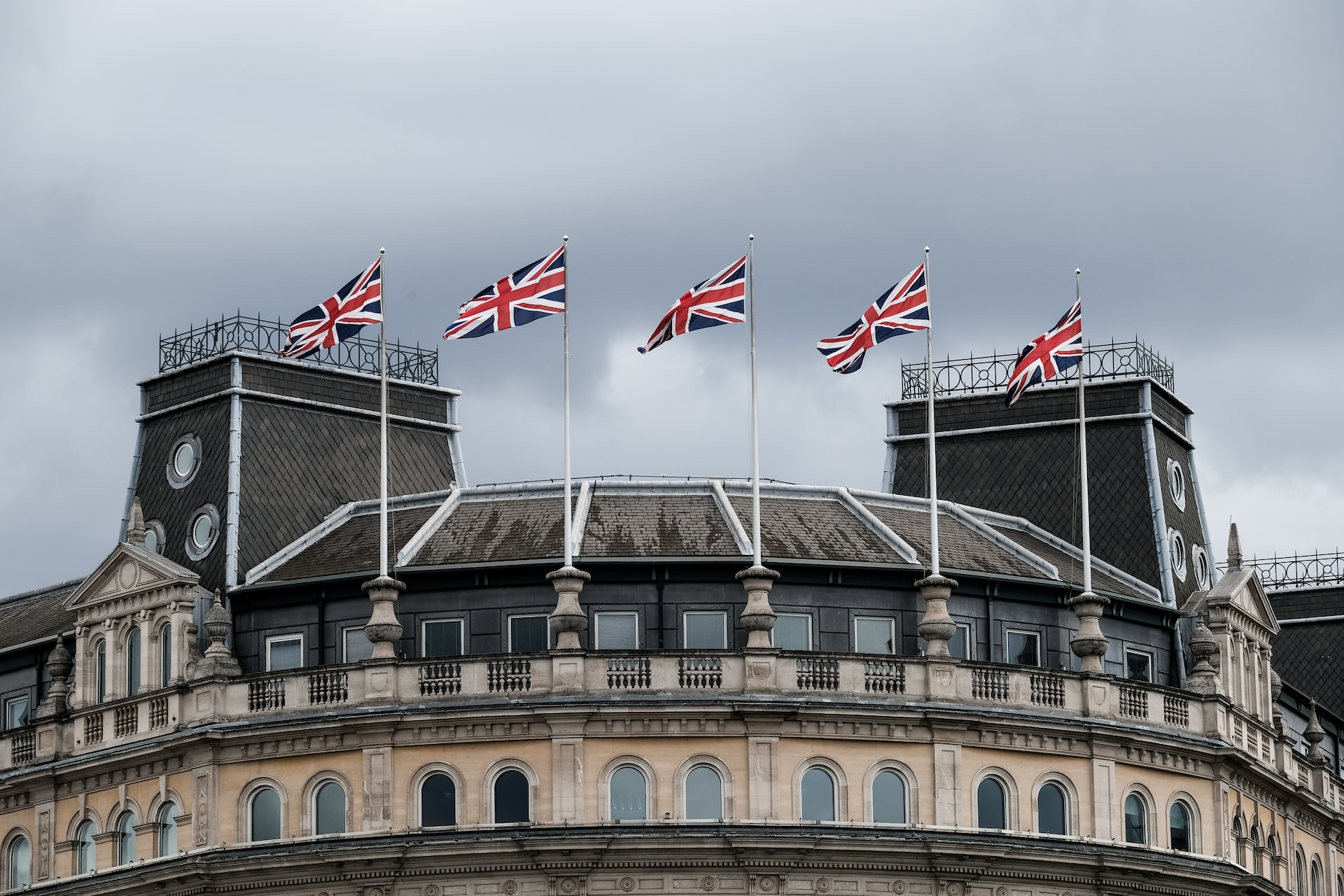 matt Hancock And Covid
I know most people are getting bored with covid. It is old news and all.
But stories like these are important to be mindful of in the future.
Something similar is going to happen again, and we need to look back on these findings to respond appropriately when it does.
Here is Matt Hancock—the health secretary in the United Kingdom—discussing how to terrorize everyone into compliance and when would be best to "deploy the new variant" (exact quote):
Matt Hancock's plan to 'frighten the pants off everyone' about Covid

Leaked WhatsApp messages reveal how health secretary hoped to shock public into complying with ever-changing lockdown rules

Throughout the course of the pandemic, officials and ministers wrestled with how to ensure the public complied with ever-changing lockdown restrictions. One weapon in their arsenal was fear. 

"We frighten the pants off everyone," Matt Hancock suggested during one WhatsApp message with his media adviser.

The then health secretary was not alone in his desire to scare the public into compliance. The WhatsApp messages seen by The Telegraph show how several members of Mr Hancock's team engaged in a kind of "Project Fear", in which they spoke of how to utilise "fear and guilt" to make people obey lockdown.

[…]

The solution in December was "to frighten the pants off everyone" with a declaration of a new strain of Covid-19, known as the Alpha or Kent variant.

[…]

They agreed that minor adjustments, such as banning angling, would be "parodied galore" – so decided that "fear" and/or "guilt" were vital tools in ensuring compliance. 

They discussed making mask-wearing mandatory in "all settings" because it had a "very visible impact".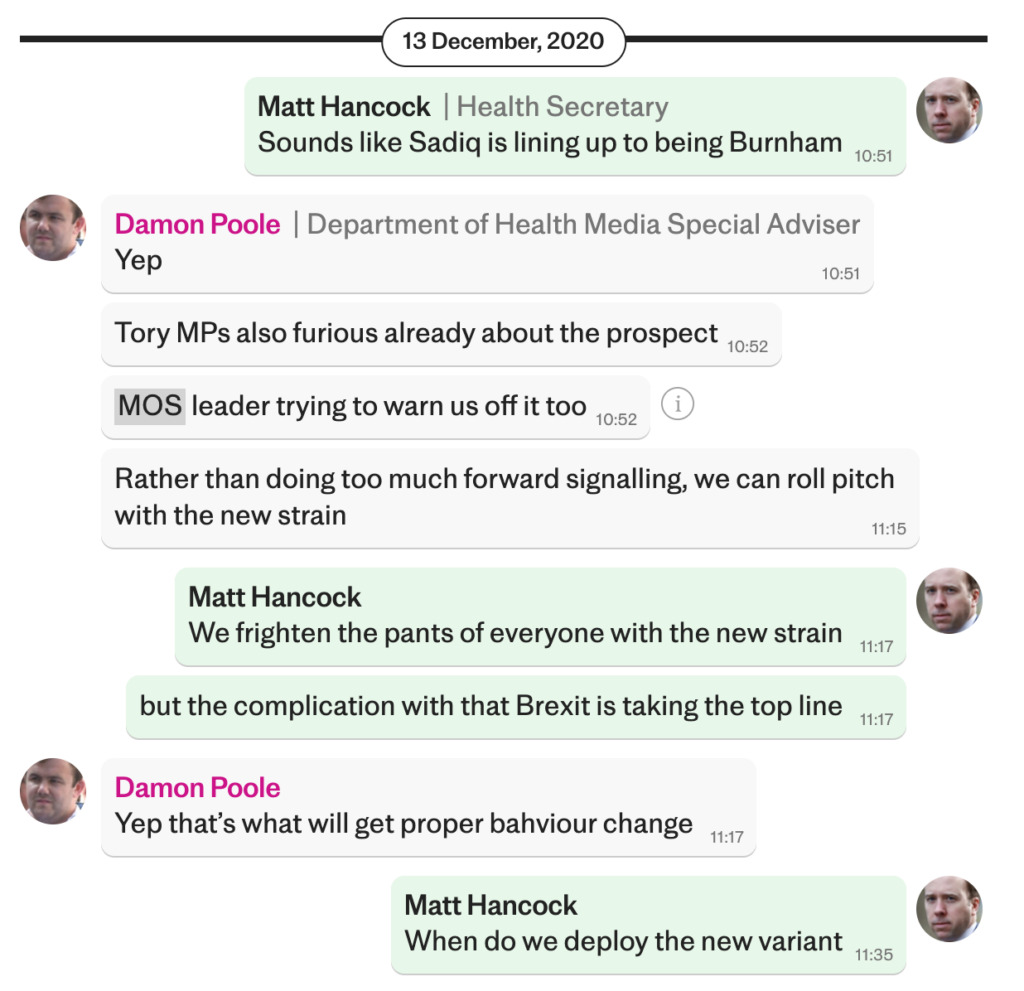 This is the same adulterous gent that ran off with a married mistress in the midst of the United Kingdom's harsh lockdowns.
Hancock used a few keywords when discussing how to keep all us plebs compliant:
Fear – "We frighten the pants off everyone"
Guilt
Watchlist
Narrative – "Helps the narrative that things are really bad."
Deploy – "Deploy the new variant" (meaning they decided when to release a new strain. Or, if being generous, when to release the narrative of a falsified new strain)
They spin the narrative. They do not mind using fear, intimidation (watchlist), and guilt to enforce it. Finally, they have the tools to decide when a new variant is deployed to exacerbate the aforementioned traits.
None of this was by accident.
This is how they worked. This is how they will work in the future.
Keep that in mind.
Read Next: Covid Conspiracy Check In
If you enjoyed this article, bookmark the website and check back often for new content. New articles most weekdays.
You can also keep up with my writing by joining my monthly newsletter.
Help fight the censorship – Share this article!