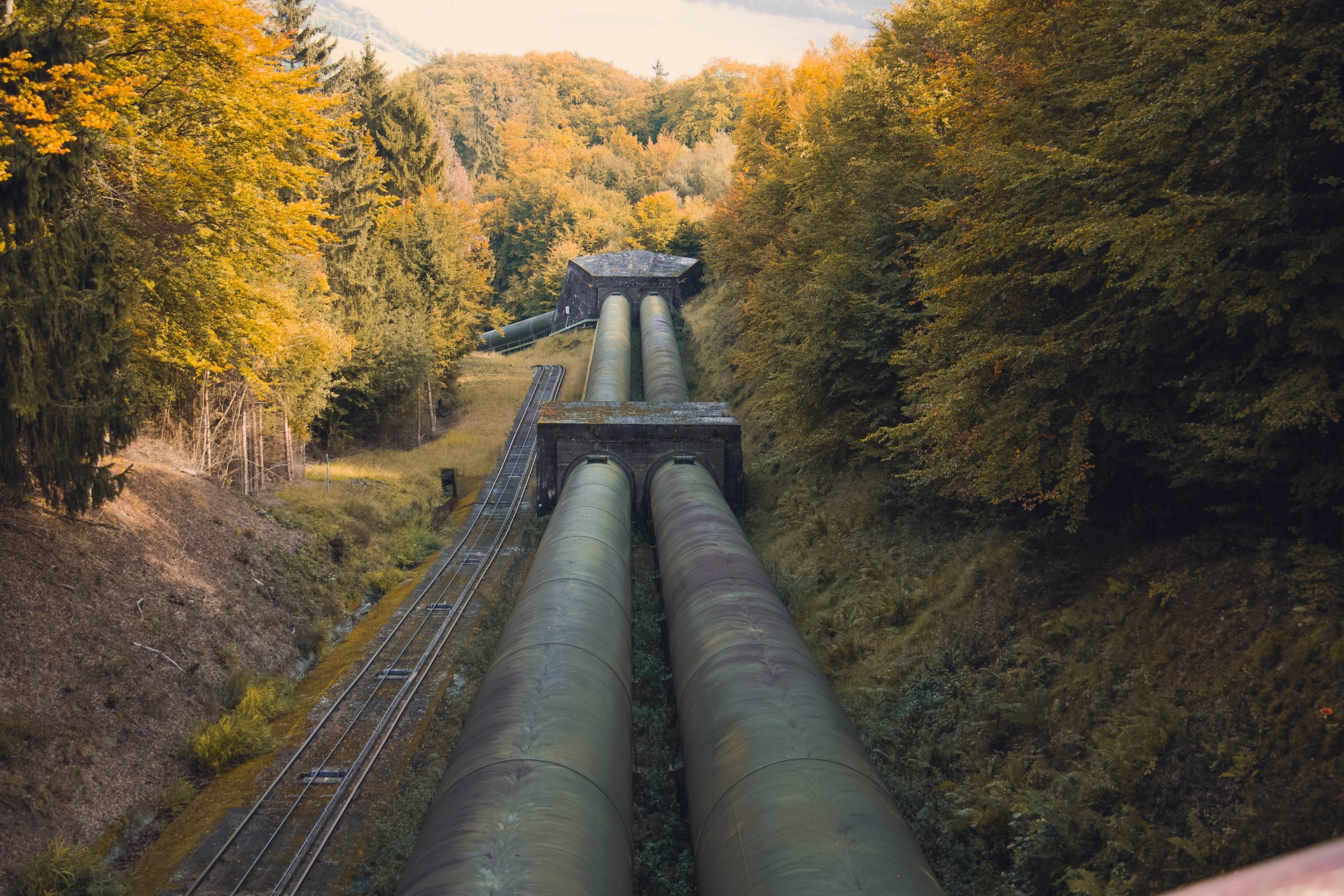 The Attack On Nord Stream
I held off on making an article about the Nord Stream Pipeline terrorist attack, because I was waiting to hear the official U.S. government response to the incident.
Well, that finally came in this week. I had assumed their reaction would be completely asinine, and I was not disappointed.
For those who need a recap of the incident:
US bombed Nord Stream gas pipelines, claims investigative journalist Seymour Hersh

The bombing of the Nord Stream underwater gas pipelines in the Baltic Sea was a covert operation ordered by the White House and carried out by the CIA, a report by a veteran investigative journalist claims.

Seymour Hersh, a Pulitzer Prize-winning reporter, has claimed that US deep-sea divers, using a Nato military exercise as a cover, planted mines along the pipelines that were later detonated remotely.

In September, a series of powerful explosions destroyed the Nord Stream 1 and 2 pipelines that run through the Baltic Sea from Russia to Germany and provide cheap gas to mainland Europe. The attack was soon revealed to have been a deliberate act but no culprit has yet been identified.

Hersh, 85, who broke stories such as the mass murder of 500 civilians at My Lai in Vietnam and the torture of prisoners at the Abu Ghraib prison in Iraq, says that the "Black Op" was ordered by President Biden, and that the attack was carried out by the CIA in co-operation with Norway.

In a 5,000-word report published on the online publishing platform Substack, Hersh writes that the operation was disguised "under the cover of a widely publicized mid-summer NATO exercise known as Baltic Operations 22 or BALTOPS 22", which was conducted in June off the coast of Germany.

He says that Biden's decision to sabotage the pipelines came after more than nine months of top-secret planning within the American national security community. "For much of that time, the issue was not whether to do the mission, but how to get it done with no overt clue as to who was responsible," Hersh has written.
Seymour Hersh's actual article can be found archived here:
How America Took Out The Nord Stream Pipeline

The New York Times called it a "mystery," but the United States executed a covert sea operation that was kept secret—until now

[…]

The Americans at work in Norway operated under the same dynamic, and dutifully began working on the new problem—how to remotely detonate the C4 explosives on Biden's order. It was a much more demanding assignment than those in Washington understood. There was no way for the team in Norway to know when the President might push the button. Would it be in a few weeks, in many months or in half a year or longer?

The C4 attached to the pipelines would be triggered by a sonar buoy dropped by a plane on short notice, but the procedure involved the most advanced signal processing technology. Once in place, the delayed timing devices attached to any of the four pipelines could be accidentally triggered by the complex mix of ocean background noises throughout the heavily trafficked Baltic Sea—from near and distant ships, underwater drilling, seismic events, waves and even sea creatures. To avoid this, the sonar buoy, once in place, would emit a sequence of unique low frequency tonal sounds—much like those emitted by a flute or a piano—that would be recognized by the timing device and, after a pre-set hours of delay, trigger the explosives. ("You want a signal that is robust enough so that no other signal could accidentally send a pulse that detonated the explosives," I was told by Dr. Theodore Postol, professor emeritus of science, technology and national security policy at MIT. Postol, who has served as the science adviser to the Pentagon's Chief of Naval Operations, said the issue facing the group in Norway because of Biden's delay was one of chance: "The longer the explosives are in the water the greater risk there would be of a random signal that would launch the bombs.")

On September 26, 2022, a Norwegian Navy P8 surveillance plane made a seemingly routine flight and dropped a sonar buoy. The signal spread underwater, initially to Nord Stream 2 and then on to Nord Stream 1. A few hours later, the high-powered C4 explosives were triggered and three of the four pipelines were put out of commission. Within a few minutes, pools of methane gas that remained in the shuttered pipelines could be seen spreading on the water's surface and the world learned that something irreversible had taken place.
It is worth a full read of the article to learn how the CIA and American geopolitical actions work.
The United States officially denies the report, for obvious reasons (it would be a terrorist attack against the NATO-allied sovereign nation of Germany—For one).
But now they have gone full switcheroo:
Intelligence Suggests Pro-Ukrainian Group Sabotaged Pipelines, U.S. Officials Say

New intelligence reporting amounts to the first significant known lead about who was responsible for the attack on the Nord Stream pipelines that carried natural gas from Russia to Europe.

WASHINGTON — New intelligence reviewed by U.S. officials suggests that a pro-Ukrainian group carried out the attack on the Nord Stream pipelines last year, a step toward determining responsibility for an act of sabotage that has confounded investigators on both sides of the Atlantic for months.

U.S. officials said that they had no evidence President Volodymyr Zelensky of Ukraine or his top lieutenants were involved in the operation, or that the perpetrators were acting at the direction of any Ukrainian government officials.

The brazen attack on the natural gas pipelines, which link Russia to Western Europe, fueled public speculation about who was to blame, from Moscow to Kyiv and London to Washington, and it has remained one of the most consequential unsolved mysteries of Russia's year-old war in Ukraine.

Ukraine and its allies have been seen by some officials as having the most logical potential motive to attack the pipelines. They have opposed the project for years, calling it a national security threat because it would allow Russia to sell gas more easily to Europe. Ukrainian government and military intelligence officials say they had no role in the attack and do not know who carried it out.

U.S. officials said there was much they did not know about the perpetrators and their affiliations. The review of newly collected intelligence suggests they were opponents of President Vladimir V. Putin of Russia, but does not specify the members of the group, or who directed or paid for the operation. U.S. officials declined to disclose the nature of the intelligence, how it was obtained or any details of the strength of the evidence it contains. They have said that there are no firm conclusions about it, leaving open the possibility that the operation might have been conducted off the books by a proxy force with connections to the Ukrainian government or its security services.
So, to summarize the United States' position:
"We won't release any proof for what we are saying."
"It definitely wasn't us," even though we have the most to gain.
"It definitely wasn't our friend Zelensky, either". We don't know who exactly did it, but we know it definitely was not the pro-Ukrainian Zelensky forces we are giving hundreds of billions to. Nope, no way. Just rogue Ukrainian actors.
"We have limited intel," even though we are watching every movement of the Russians and even providing live-time troop movement directly to the Ukrainians [1][2][3]. But this one particular mystery is just too difficult to uncover.
"It could still be Russia". Russia may have attacked their own pipeline, limiting their ability to influence Germany, destroying their own equipment, and for zero geopolitical benefit. But it is still a possibility, because Putin bad.
Yep, the United States public conclusion is just as insane as I originally hypothesised it would be.
This is probably the most dangerous state-sponsored terrorist attack in recent memory. The United States, if they did organize this attack like Hersh states, actually attacked NATO ally Germany indirectly and Russia directly.
That demonstrates just how important continuing this war is for the ruling class. They will not allow Europe to be dependent upon Russia in any way that would interfere with their objectives.
These type of events are what history students study when trying to figure out the lead-up to major international conflicts.
Quite the wild ride.
Biden did mutter the following:
"If Russia invades, that means tanks and troops crossing the border of Ukraine again, then there will be no longer a Nord Stream 2," Mr. Biden said. "We will bring an end to it."

When asked exactly how that would be accomplished, Mr. Biden cryptically said, "I promise you we'll be able to do it."
At least he didn't lie for once.
Read Next: "It's A Distraction"
If you enjoyed this article, bookmark the website and check back often for new content. New articles most weekdays.
You can also keep up with my writing by joining my monthly newsletter.
Help fight the censorship – Share this article!