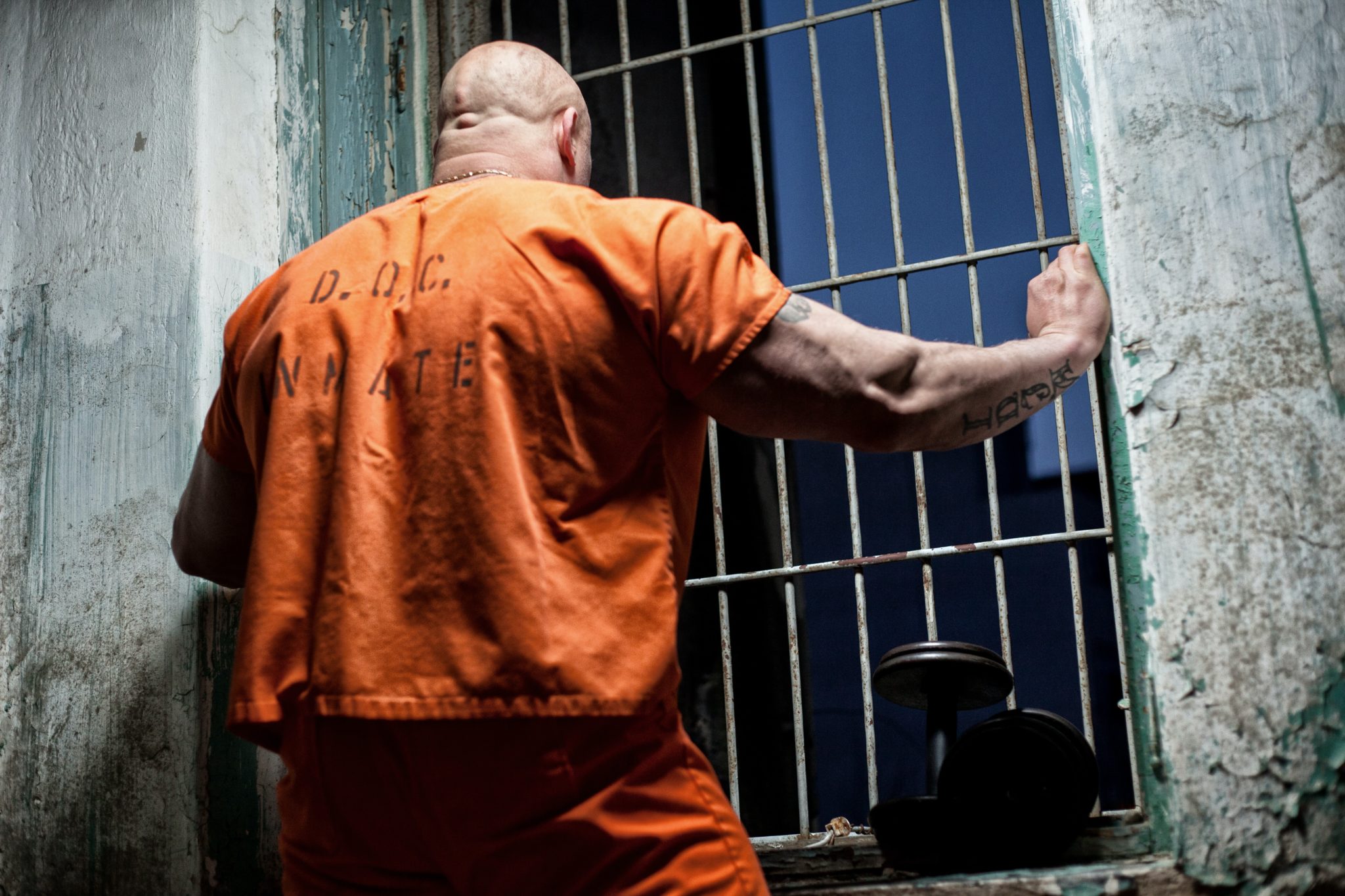 And We're Trapped In That Asylum
This could be a comedy article:
76,000 California inmates now eligible for earlier releases

SACRAMENTO, Calif. — California is giving 76,000 inmates, including violent and repeat felons, the opportunity to leave prison earlier as the state aims to further trim the population of what once was the nation's largest state correctional system.

More than 63,000 inmates convicted of violent crimes will be eligible for good behavior credits that shorten their sentences by one-third instead of the one-fifth that had been in place since 2017. That includes nearly 20,000 inmates who are serving life sentences with the possibility of parole.

…

"The goal is to increase incentives for the incarcerated population to practice good behavior and follow the rules while serving their time, and participate in rehabilitative and educational programs, which will lead to safer prisons," department spokeswoman Dana Simas said in a statement.
If you want safer prisons, there is a solution that is far better than simply letting violent, life-sentence felons out to roam the streets.
The solution is to remove the chains on the correctional officers and require far higher compliance. Like what they do in Russia:
Inmates are kept isolated and housed in cells that have a set of three steel doors. For 90 minutes a day, they exercise in a large cage; during this time, cells are searched for contraband or illegal items. Inmates are also under 24-hour surveillance and supervision; they are not permitted to rest or sit on their bunks from the time they awake until bedtime (roughly 16 hours). When prison officers make a command to the inmates, they must respond with the words "yes, sir." Every 15 minutes, a guard makes rounds to ensure Black Dolphin inmates are complying with the rules. The prisoners are fed soup four times a day, and are only allowed books, newspapers, and a radio.

Prison guards place blindfolds on arriving inmates so that they cannot map out the prison or plan escapes. The inmates are also blindfolded whenever they are transported between buildings. Black Dolphin prison officers have a unique form of escorting inmates: Prisoners are kept bent over at the waist while a guard holds their handcuffed hands behind their back, higher than the hips. This "stress position" allows for maximum control while depriving the inmate of a view of his immediate surroundings (preventing him from escaping and/or attacking prison staff).
Could you imagine how safe that prison is? And, they get that safety without subjecting our people to be around violent criminals who are notorious recidivists. We don't need to go quite that far, but this policy of releasing life-sentence felons is the equivalent, in the opposite direction.
Any criminal policy should be conducted in a manner consistent with our overall policy. Our overall policy should always be "What is in the best interests of our people?". This policy, of releasing violent felons, is not it.
A policy where the degenerate politicians endorsing this bill swap out with the inmates for the remainder of their sentence, however, I would be in full support of. They're doing far more damage than the inmate, after all.
Read Next:
The French Military Letter By Retired Generals
Voter Integrity Project Proves Georgia Election Fraud
The Government Has An Incentive To Encourage Abortion
If you enjoyed this article, bookmark the website and check back often for new content. New articles most weekdays.
You can also keep up with my writing by joining my monthly newsletter.
Help fight the censorship – Share this article!