Because they'd likely find some of their friends complicit in it.
Meanwhile, for the "voter fraud does not exist crowd":
4 Arrested In Texas On 150 Counts Of Voter Fraud

Four people were arrested in Texas last month on 150 counts of voter fraud dating back to the 2018 Medina County Primary Election, according to reports.

The Texas attorney general's Election Fraud Unit on Feb. 11 arrested Medina County Justice of the Peace Tomas Ramirez, and earlier detained Leonor Rivas Garza, Eva Ann Martinez and Mary Balderrama on election fraud allegations, News4SA reported.

…

In a separate incident, Raquel Rodriguez, a Texas woman who bragged about being able to deliver thousands of votes for tens of thousands in cash was arrested in January on charges including election fraud and illegal voting.

Rodriguez was filmed during an undercover project by Project Veritas, an investigative journalism nonprofit. She was recorded in footage released last year that she could deliver "at least 5,000" votes "county-wide" for $55,000 in cash and that it would hire her "entire team." She acknowledged what she was discussing could land her prison time.

Based on the footage, Paxton, a Republican, opened an investigation. That probe led to the arrest, Paxton announced on Jan. 13.
So, what do the higher courts do in response to the overwhelming evidence and irregularities?
They refuse to hear the case:
BREAKING: THE FRAUD WILL STAND – Supreme Court Rejects Sidney Powell's Election Fraud Cases without Comment

Last Monday the United States Supreme Court refused to review the Pennsylvania 2020 Election cases.

The court made the announcement on Monday morning.

Justices Alito, Gorsuch, and Thomas dissented from the denial.
They don't even comment. No standing, point is moot, and refusal to comment. What a great SC we have.
This will surely bring trust back into the electoral system of the United States.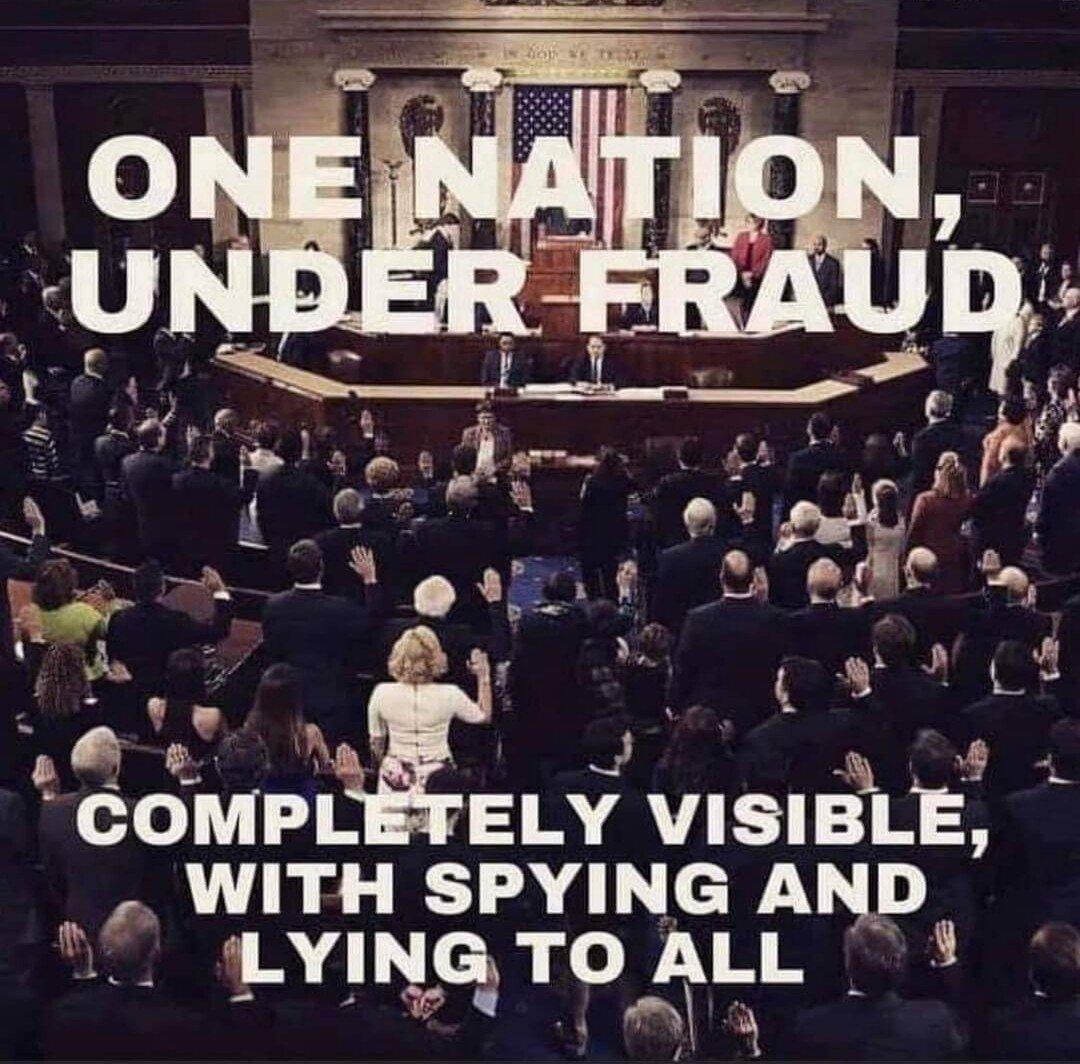 edit:
Oh, and now Steven Crowder has discovered numerous instances of fake addresses (random empty lots, non-existent addresses, etc). When he showed these on his show, somebody sneak-edited the fake addresses in the middle of the night at the county level. But no, there is no fraud and certainly no conspiracy:
Steven Crowder: Missing former Clinton staffer voted from a fake address in Nevada in 2020 — and someone tried to cover it up

Conservative comedian and BlazeTV host Steven Crowder claimed Monday that an unknown person or group attempted to engage in a cover-up by altering public records to hide the fact that a former Hillary Clinton staffer — who has allegedly been missing for two years — voted illegally in Nevada during the 2020 election.

Last week, while investigating addresses listed on voter rolls, Crowder's team discovered that Christina Gupana, who is allegedly a Nevada-based attorney who worked for Clinton's 2016 presidential campaign, had voted from a highly suspicious address during the presidential election.

Listed on the state's voter rolls alongside Gupana's name was the address 353 West Bonneville Ave., which, as it turns out, is a freeway underpass, not an actual residence.

But, after Crowder aired a show detailing the dozens of allegedly fake voter addresses — Gupana's included — fact-checkers searched public records and found that Gupana's address listed on voter rolls was actually 353 East Bonneville Ave., which is an apartment complex.

So it was a simple mistake made by Crowder's team, right? Not quite. During a subsequent review of their own investigative work, Crowder's team reportedly discovered that they had not made a mistake. Rather, someone had altered the public records shortly after the show aired on Tuesday night, a suspicious action given the fact that Clark County typically updates data files on Mondays.

According to Crowder, Gupana's file was not the only one that was mysteriously edited.
Because obviously in the middle of the night on a Tuesday they are going to edit the voter rolls. Only the ones that are red flagged, however.
Read Next:
The Evidence Of Voter Fraud Just Never Ends
The Power Cycle: When The Institutions Own The Government
On Addressing The Constant State Of Rage We All Feel
If you enjoyed this article, bookmark the website and check back often for new content. New articles most weekdays.
You can also keep up with my writing by joining my monthly newsletter.
Help fight the censorship – Share this article!