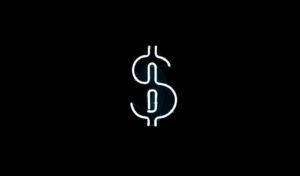 Recently came across a pretty useful personal income spending flowchart that was created a couple years back from a reddit user (credit attached at bottom of the image).
Figured this may be a useful place to keep the flowchart around for an easy reference.
Hopefully, it can be of some help to people that may not be as financially savvy, or people that haven't had a strong background in finance. Regardless of your situation, the flowchart can be a solid reference of the basic steps to financial security (and thus financial independence).
As the disclaimers at the bottom are a little challenging to read, I've written them up here as a supplement to the graph:
A note on Entertainment Expenses:

Entertainment expenses are certainly discretionary, however, if you are dedicated to achieving financial health and getting rid of debt, it is best to keep discretionary spending at an absolute minimum until your high interest debt, and possibly moderate interest debt is paid off. Informed decision making (paired with common sense) can be a great tool to employ while forming a healthy financial strategy; use it!

Disclaimer:

This chart is a supplemental guide, there are circumstances where you may need to alter your approach (such as earning income that exceeds the Roth IRA limit, thus creating the need to pursue Backdoor Roth contributions). To make optimal financial decisions for your unique situation (Snowball vs. Avalanche, Roth vs. Traditional, etc.), it is vital to spend the time cultivating the necessary knowledge to enable you to move forward from an informed place of strength.

Created by /u/atlasvoid, 2016; based on a flowchart created by /u/beached89
This type of thing is one of the many powers of open source in a nutshell. One of the many reasons to support a free and open internet.
(Click on image for full-sized version)