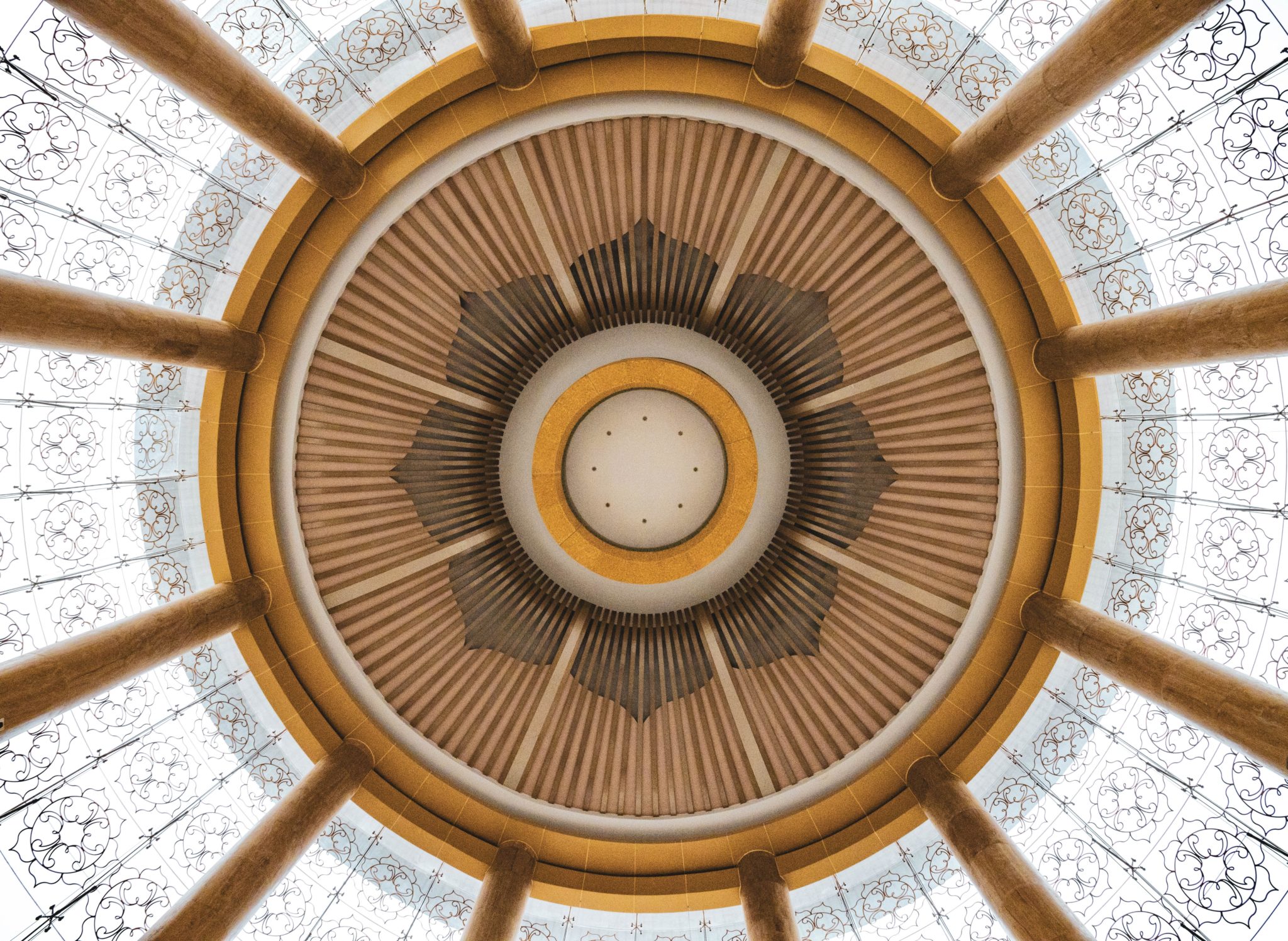 Journalistic "Integrity"
Courtesy of Paul Graham on Twitter (which I refuse to link):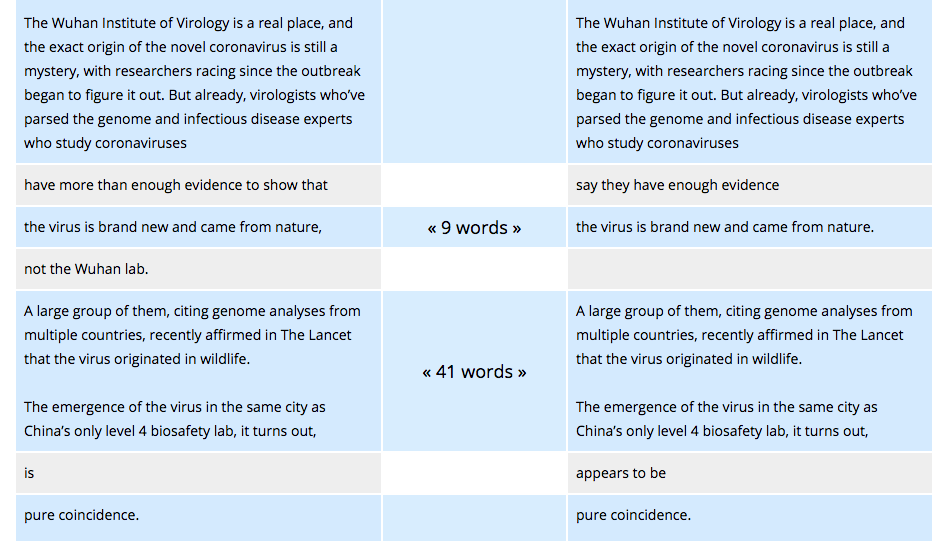 These are some of the edits that are caught. How many are not?
Back when it was racist to think it came from the lab, there was "more than enough evidence" to "prove" it was from nature.
"Not the Wuhan lab".
But then when the obvious comes out, that everyone on our side of the political aisle all knew for over a year, then suddenly it's time to stealthily edit some of the articles to make it seem like they weren't 100% sure of their bold-faced lies.
A journo in a degenerative society is never going to be truthful. They lie about everything. Sometimes they lie and keep up the lie. Other times they lie and then stealth edit it later to make it seem like they never lied in the first place. But one thing is always for certain: they will lie about everything.
People do not get into the position of a journo because of any type of "integrity" or neutrality check. They get their by being narrative-pushers and partisan losers. They side with whatever the person who holds the money-bag sides with. They are very often the bottom of the barrel and get paid accordingly. But they don't do what they do for money, they do it for the activism. Their handlers vet them to make sure of that. They are the epitome of the zealot class and are clear examples of SCMs.
Don't trust them.
Edit: Let me just add a few more images for good measure: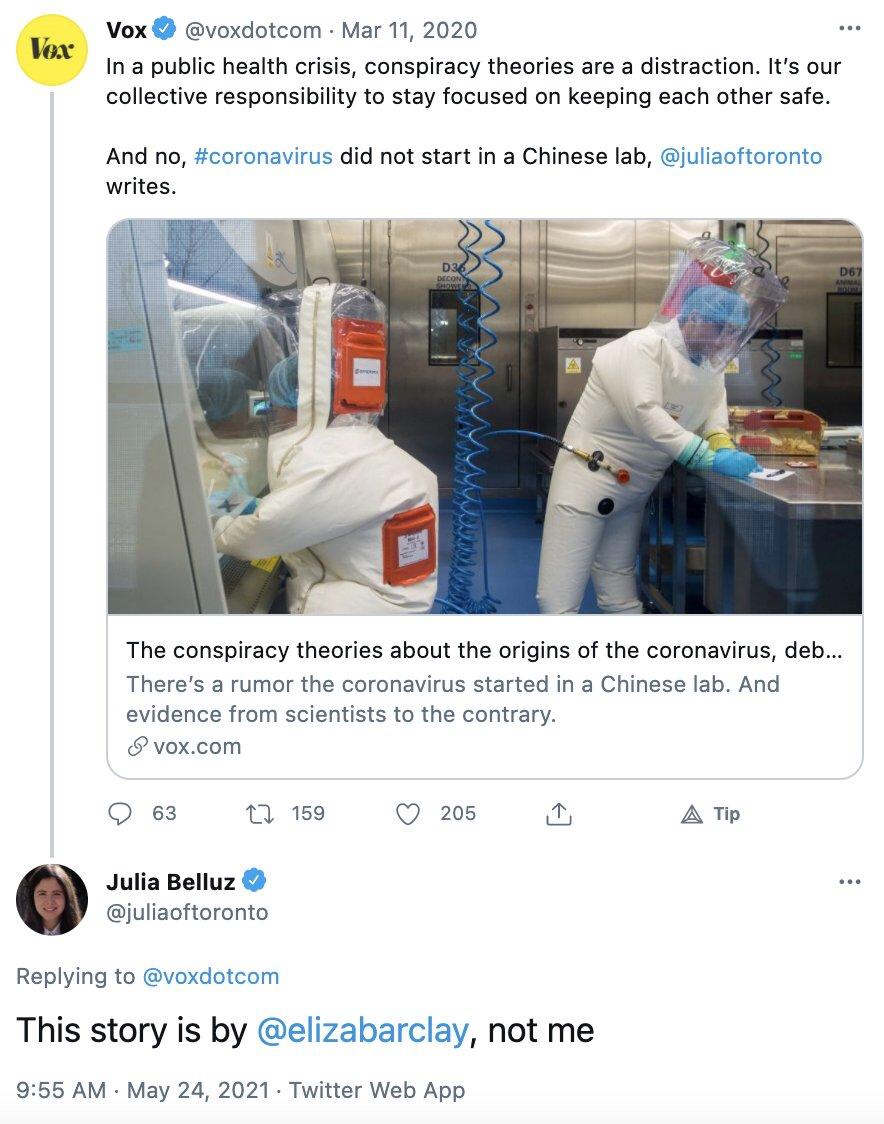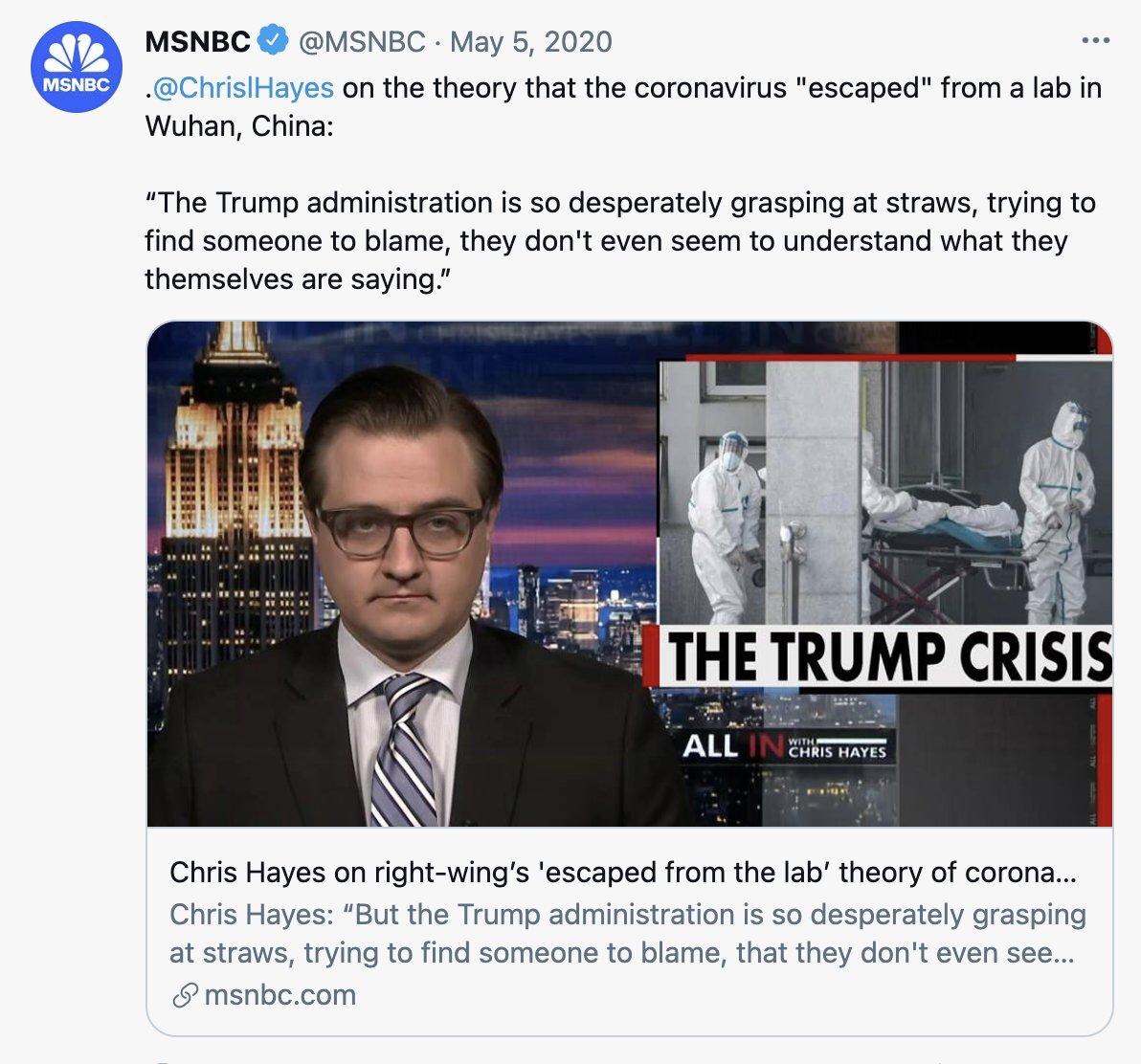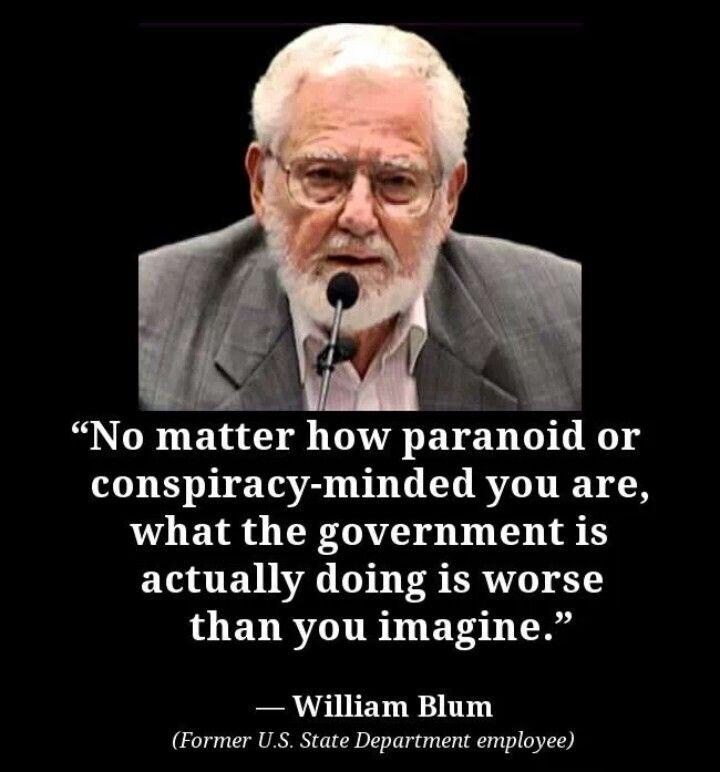 EDIT: The Washington Post joins in now too, removing their "debunked" and "conspiracy theory" headlines, courtesy of ZH here.
Read Next:
Democracy Is Not Real: It Is A Rule By Zealots
Greater Risk of Complications From The Vaccine Than The Virus
Experts Now Believe What We've Been Saying For A Year
If you enjoyed this article, bookmark the website and check back often for new content. New articles most weekdays.
You can also keep up with my writing by joining my monthly newsletter.
Help fight the censorship – Share this article!