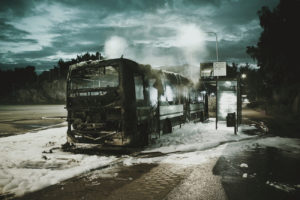 I'll keep this economic term explanation short and sweet. Political economist Frederic Bastiat is the originator of The Broken Window Fallacy, explaining the concept in "That Which Is Seen and That Which Is Unseen".
The argument goes as follows:
A shopkeeper has a window broken. Because of this, he has to pay money to get it fixed. This invigorates the economy because money is changing hands and services are being performed, increasing GDP and the demand for repair work.
Broken Window Fallacy Considerations
However, this argument doesn't take into account:
Because the shopkeeper has to spend money fixing the window (repairing the existing structure), he does not have that money to spend on buying other things that would be more beneficial to his business.
Instead of buying items that would increase productivity and further raise the overall economic conditions, the shopkeeper has to spend that money just to get back to the same level of productivity as before.
No real "benefit" to the economy was added.
It was just returned to the previous level.
This can be understood on a macro-level as well: destruction, war, and natural disasters very often stimulate the economy through huge investments (and demand) in fixing all that was destroyed.
Does that mean we are better off with more destruction? Of course not. Otherwise, we may as well all go around and break everyone's windows. And pray for tornadoes.
This entire concept is about opportunity cost. If resources must be devoted to one activity (fixing a window), then those resources must be diverted from another resource (something adding actual value).
So in conclusion, breaking a window may cause an economic boom in the short run. However, in the long run, it won't maximize the overall economic well-being because of the lost opportunity cost.
This opportunity cost is essential to consider for any economic assumption or model, especially opportunity costs that impact things on a cultural or non-monetary level, which are often ignored by mainstream economists looking only at dollar signs.