About a month ago, Twitter announced it had suspended nearly 1,000 accounts that the website linked to a: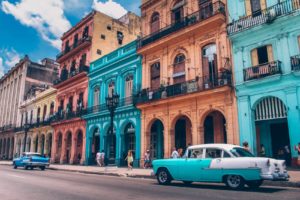 "state-backed information operation focused on the situation in Hong Kong," accusing them of "sowing political discord."
Naturally, Twitter offered no evidence to support that very broad, damning assertion.
(I also wrote an article previously about a Creepy Twitter Email Regarding The Russians.)
There was no similar Hong Kong statement regarding the bans of Cuban accounts. Yet, I have a feeling the exact same happened here.
Twitter is a social service that has grown to be a worldwide means of communication, not much different from phone service or mail. Yet, Twitter along with most social media remain unregulated "private businesses". How "private" are they when they control the flow of information for millions of susceptible individuals that use them?
Twitter purges dozens of Cuban reporters just before president's speech
Take RT's accord:
Dozens of Cuban journalists with millions of followers combined were on the receiving end of a blanket Twitter ban, without explanation, just moments before the Cuban president delivered a much-awaited address on fuel shortages.
The purge, which began on Wednesday evening and continued into Thursday afternoon, targeted scores of Cuban accounts, focusing primarily on reporters as well as some political organizations. A correspondent for RT in Cuba was also affected.
"Problems accessing many Cuban accounts on Twitter. It seems a concerted operation of false allegations of abusive use and violation of platform policies," observed Rosa Miriam Elizalde from the Union of Journalists of Cuba (UPEC), adding that the "selectivity of affected users" showed "surprising political bias."
So, do we think that Twitter has a soft spot for Cuban communists? Probably. Does it actually matter? Not on such a small scale. However, it shows yet another key reason of why social media is terrifying. It can control the dialogue. A private company; with private motives. Easy to be bought out; unable to be reigned in.
And both of those with the consideration that it is unstoppable to be overtaken in the free market due to a monopoly on user usage.
Pretty funny how similar it is to communism in general. Forced usage with no real alternative that is enforced by dictatorial means. No wonder Twitter is fine with nefariously removing political issues for communist Cuba. They are practically the social media version of a communist country in practice, anyway.