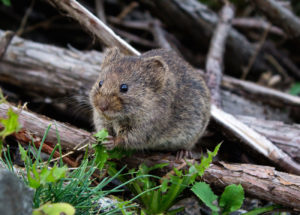 Scientists have found what they call a "selfish supergene" in mice.
The study by Jan-Niklas Runge, Anna K. Lindholm has also shown that these supergenes migrate much more often than in other mice. The gene likes to travel.
In theory, a normal gene should have a 50-50 chance of being passed to the offspring.
But mice that have this "supergene" are more likely to exhibit a 90-10 chance of passing it to the offspring (90% it will be present in the baby mouse). This occurs because the supergene is able to poison rival sperm, effectively making the supergene evolutionary superior.
So, it's a gene that can overtake an entire mice colony relatively quickly. And as mentioned previously, it migrates more often, meaning a larger spread and faster activation in nearby mice. An easy vector of sorts.
The main problem? If both the mother and father carry the gene, the offspring will not live. Theoretically, this could kill off a large percentage of mice. Emphasis on theoretically.
However, the scientists found a positive with this new development in mice:
Biologists in other research groups are already planning to use this supergene to control invasive house mice.

If these animals multiply uncontrolled in places where they're not indigenous, they can throw the entire ecosystem out of balance.

For this reason researchers want to manipulate the genetic material of these mice to make them infertile.

The idea is that the supergene would then help this modification spread within the population as quickly as possible.

"Our insights are very important in this context, and could help develop a safe and reliable method to combat invasions of this sort," hopes Runge.
Naturally, where they see something positive, I see something potentially dangerous.
Pathogen Spread Through Supergene Rats
This supergene has the capabilities of spreading internationally relatively unhindered. The likelihood of small colonies of mice in geographically restricted areas being eliminated is large, but the likelihood of all mice with the gene being hindered is unrealistic.
This would then make it a great vector for the transmission of bioterror-related weapons.
Rodents are already listed as arguably one of the greatest vectors of diseases. The plague and other Cat A Agents are spread primarily by rodents.
A mouse that had the ability to spread their genetic variations on a 90-10 scale would be an insanely large target of a CRISPR-edited germline vector. The mice with the supergene mutation could pass their genetic material (and subsequent disease) through such a high margin of success that it would create a perfect vector for the spread of infections.
The offspring may die if both parents hold the supergene, but there are likely to be other mice without the supergene to procreate with around the colony. Which would still ensure the survival, and transmission, of the disease and supergene (passed through from the mother only).
It's an interesting thought, if nothing else. But how scientists can always just see positives instead of potential pitfalls is beyond me. A supergene that can spread internationally with ease among disease carrying rodents should never be considered a "good upgrade".
At the very least, just call it a general finding.
Regardless of what they think they can do, I don't see house mice going anywhere for a long time.