2020 update: Direct links have been removed as I have left the Amazon program.
Awhile back I wrote an article on how I lost 40 pounds and got down to 12% bodyfat. Arguably my favorite (and also the only) part about losing weight I enjoyed were the protein shakes.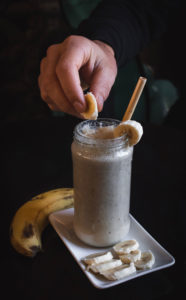 So I figured why not share some of these with all of you in similar positions. Whether you're trying to lose or gain, I have you covered (As I've been on both sides of the aisle many times).
These shakes tend to go well with an intermittent fasting style of diet. Good for post-workout, before bed, or early morning shakes.
I still recommend everyone works on getting in shape through exercise and fitness. Just use the shakes as a tool, not the whole life change.
My Top 5 Favorite Weightlifting Protein Shake Recipes
Coffee Flavored
2 scoops of vanilla protein powder
1.5 cups of fat-free milk
1.5 cups of coffee-flavored ice cream
A better alternative for people addicted to coffee every morning. Additionally, it's an excuse to have ice cream in the AM.
Protein Powerhouse
8 ounces of egg whites
2 scoops of chocolate (or similar) protein powder
1 banana
2 cups washed spinach
2 tablespoons peanut butter
Ice
This one is my favorite. Egg whites don't actually have a taste, and the spinach blends into the others to hide any taste. It just assumes the flavor of a banana peanut butter shake, but with extra protein from egg whites and nutrients from spinach.
Be aware though, it looks really green.
Key Lime
1 cup unsweetened almond milk
2 scoops vanilla protein powder
1 banana
1 tablespoon key lime juice
Half cup of plain Greek yogurt
Ice
It is a sweet tasting shake for those of you that want to get some more protein but need to satisfy a sweet tooth at the same time.
Peanut Butter & Jelly
1.5 cup unsweetened almond milk
2 scoops vanilla protein powder
1 cup frozen raspberries, blackberries, or blueberries
2 tablespoons peanut butter
Ice
I always enjoy this one because you can mix it up easiest: just add a different type of fruit as the "jelly". Play around with it until you get the one you actually like.
Healthy Weight Gainer
12 ounces of whole milk
2 ounces of heavy cream
1 banana
8 strawberries
Weight gainer strawberry/banana protein powder
This has nearly 1k calories in it. Have this and your normal diet and you will gain weight if you are struggling with it.
Protein Powder
There are a ton of options on picking a protein powder. I just get mine off Amazon or MyProtein because they are both relatively cheap.
Some solid/well-regarded brands (2020 update: I'm loving Levels Protein now. Just look them up for my top choice. These are old ones):
Optimum Nutrition Weight Gainer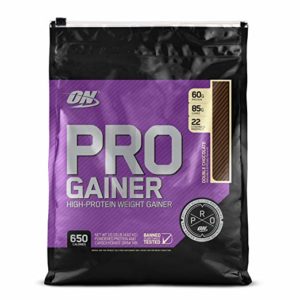 Optimum Nutrition Gold Standard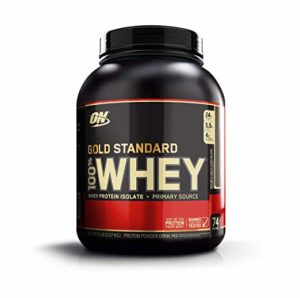 MusclePharm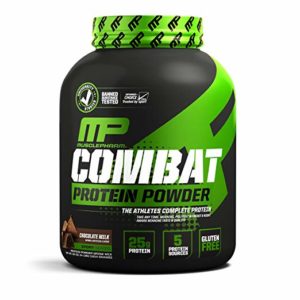 BSN Syntha-6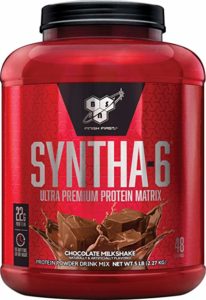 Thanks for reading. Feel free to share your own recipes in the comments for me to try.
Check out my article on supplements (including protein powder) here: